Removable partitions CLIPS® C+
Great height
REMOVABLE PARTITION CLIPS® of 79 MM, C + HIGH HEIGHT to meet the most specific needs of the development of industrial premises, storage areas ...
Removable partition wall 79 mm thick, High Height, under joint cover, compliant with DTU 35.1, intended for the separation of premises in new or old constructions where mechanical and acoustic constraints are important, such as industrial buildings.
Presentation:
Designed for partitions up to 5900 mm in height, C+ GH particularly responds to industrial problems. The diversity of its configurations makes it a versatile system. Its aluminum frame is lacquered among a wide choice of powders from the RAL register
C+ GH removable partition of 79 mm Clips® accepts all types of glazing from 6 to 12.8 mm, as well as a wide choice of cladding: standard or phonic plasterboard coated paper, PVC or pre-lacquered sheet metal, melamine panel 12 mm or wood chipboard 12 mm.
C+ GH actively contributes to obtaining HQE, BREEAM and LEED environmental certifications for commercial buildings.
.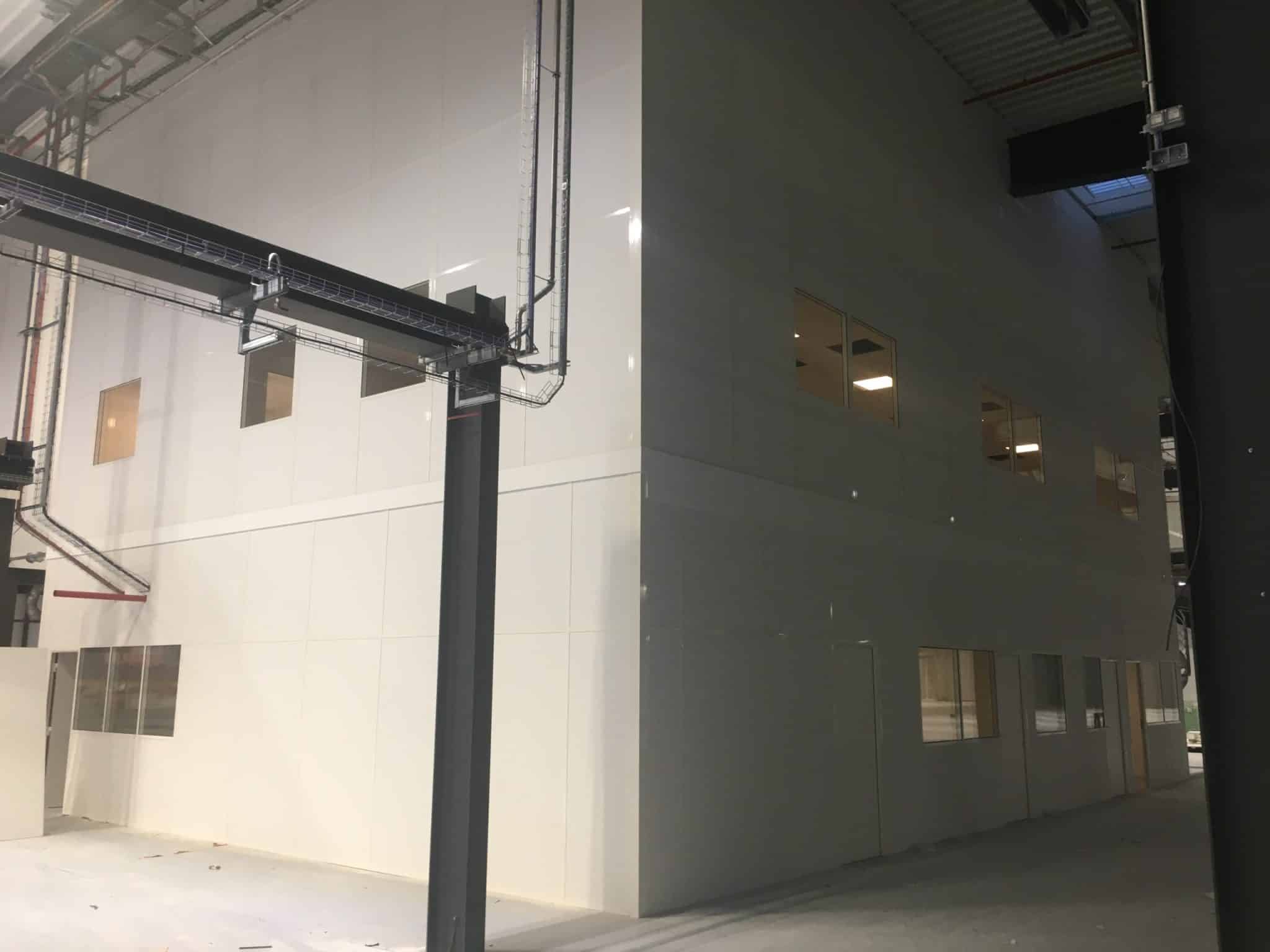 CONFIGURATION of our modular partition Clips®:
Full height
Full with glazed transom
Full height glazed
Glazed on solid sill
Glazed on sill and full transom
Single centered or offset glazing
Double glazing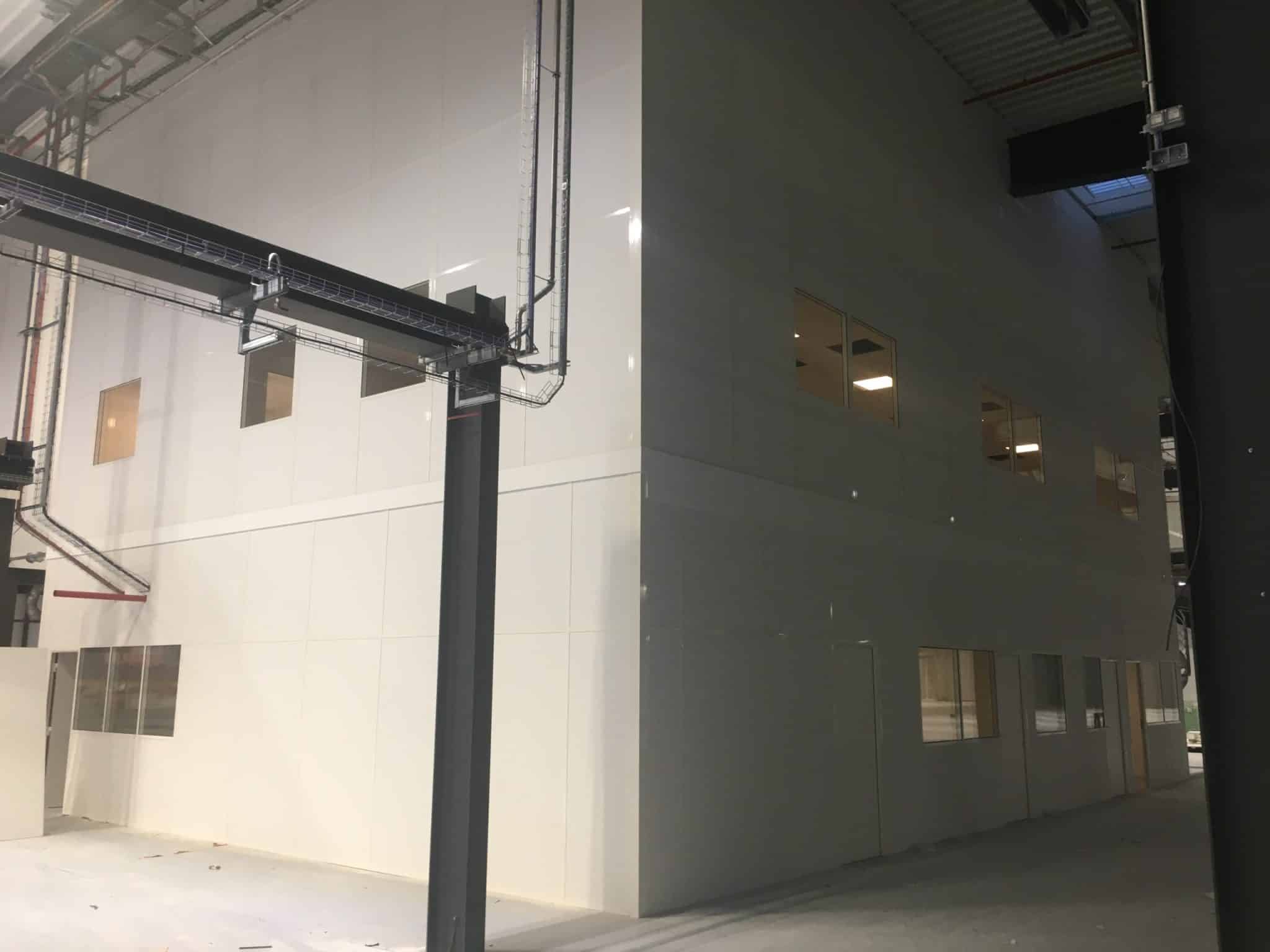 FULL FILLS:
A variety of siding are compatible with the C+ GH system:
Standard or acoustic BD13 plasterboard coated with paper, PVC or pre-painted sheet 0.75 mm; Twin plate 18.5 mm; cellulose fiber plate; melamine panel 12 mm; chipboard wood 12 mm; Compact laminate panel 12.5 mm.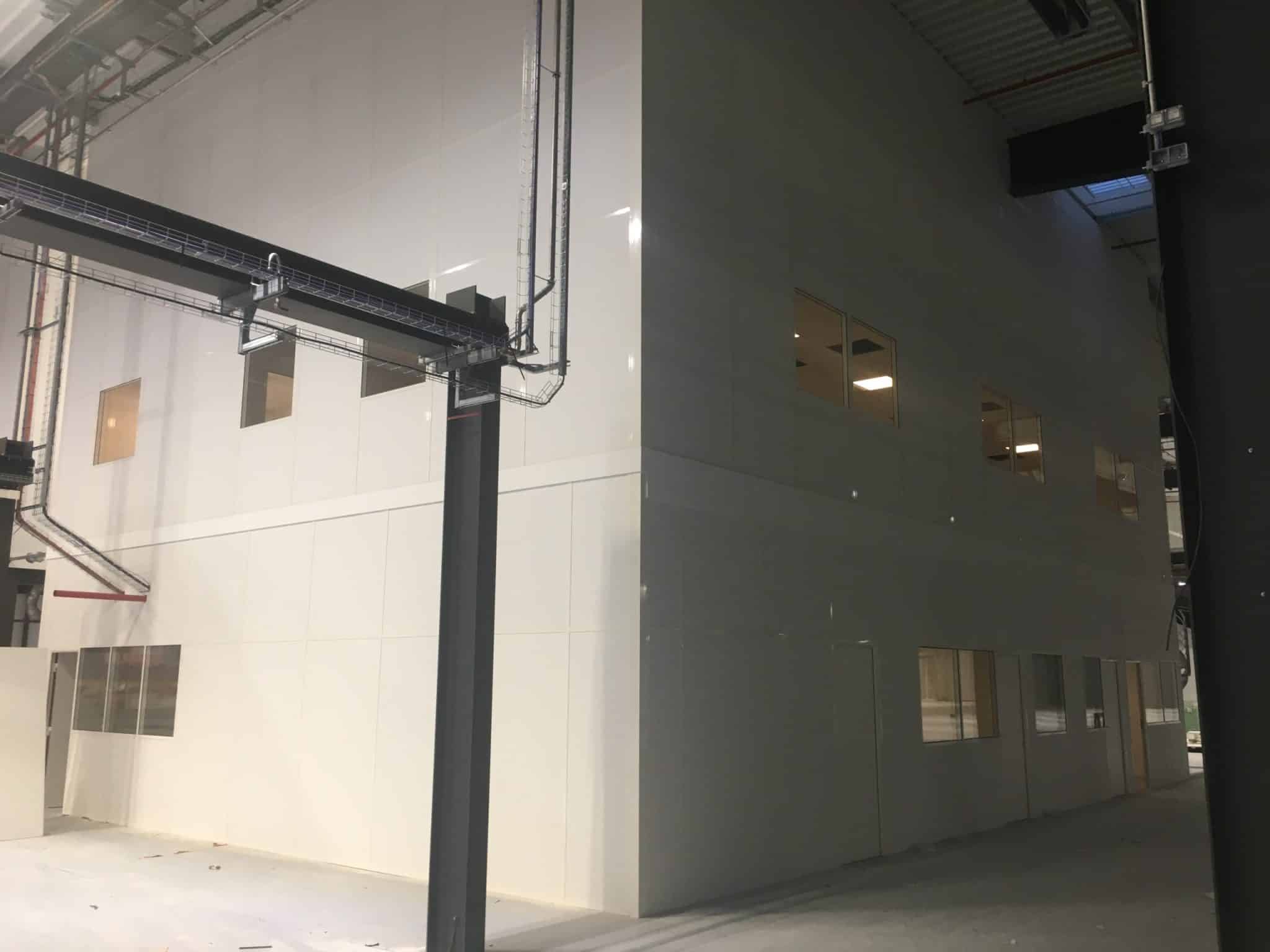 GLASS FILLING:
C+ GH accepts laminated or tempered glazing from 6 to 12.8 mm thick.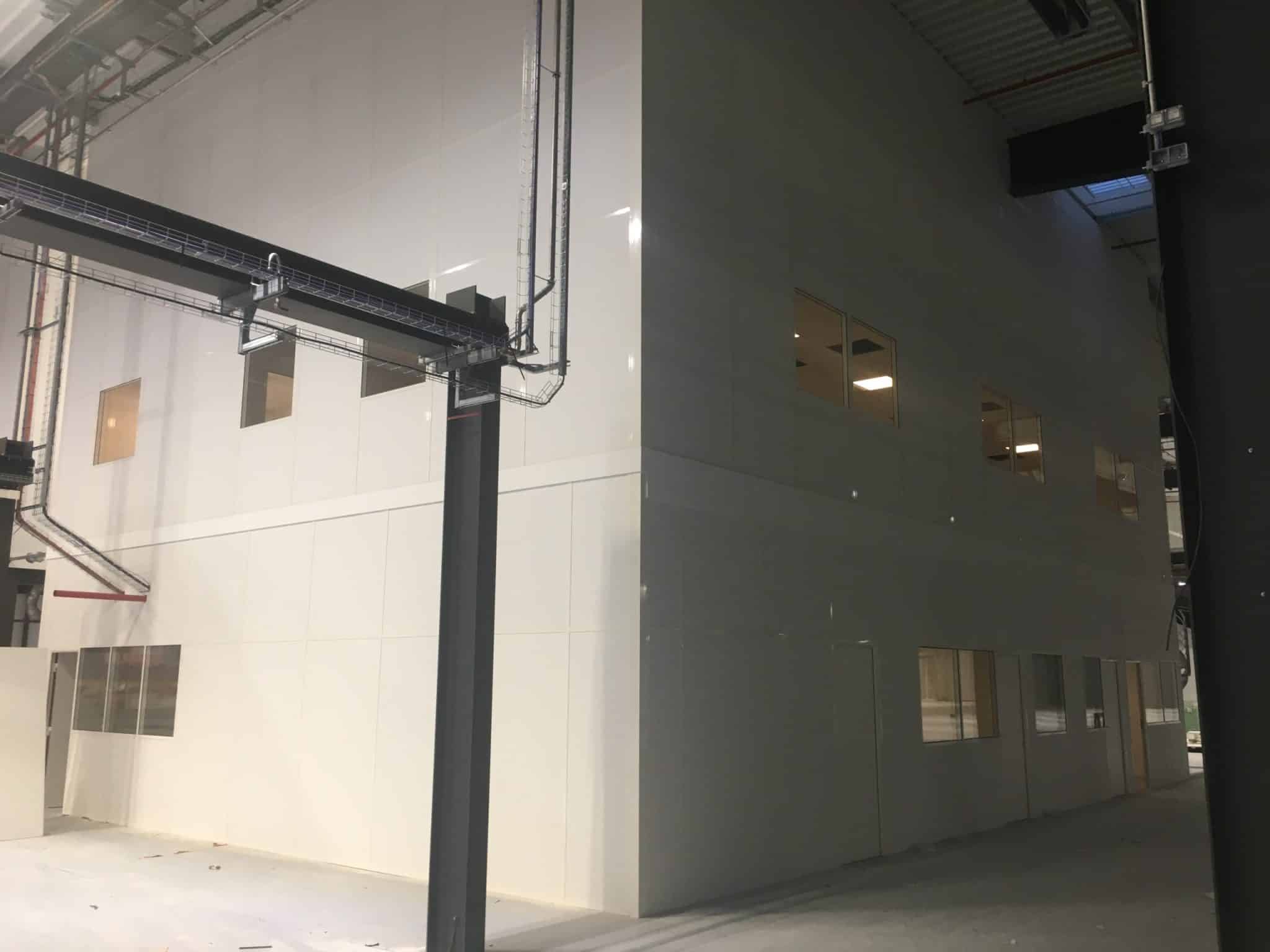 OPTIONS:
Partition Fixed
bass clips High height up to 5900 mm with reinforced
posts Accessories: Venetian blinds®, skirting boards and posts for fluid
passage Glazing: sandblasting, lacquering, vitrophanie, printing on glass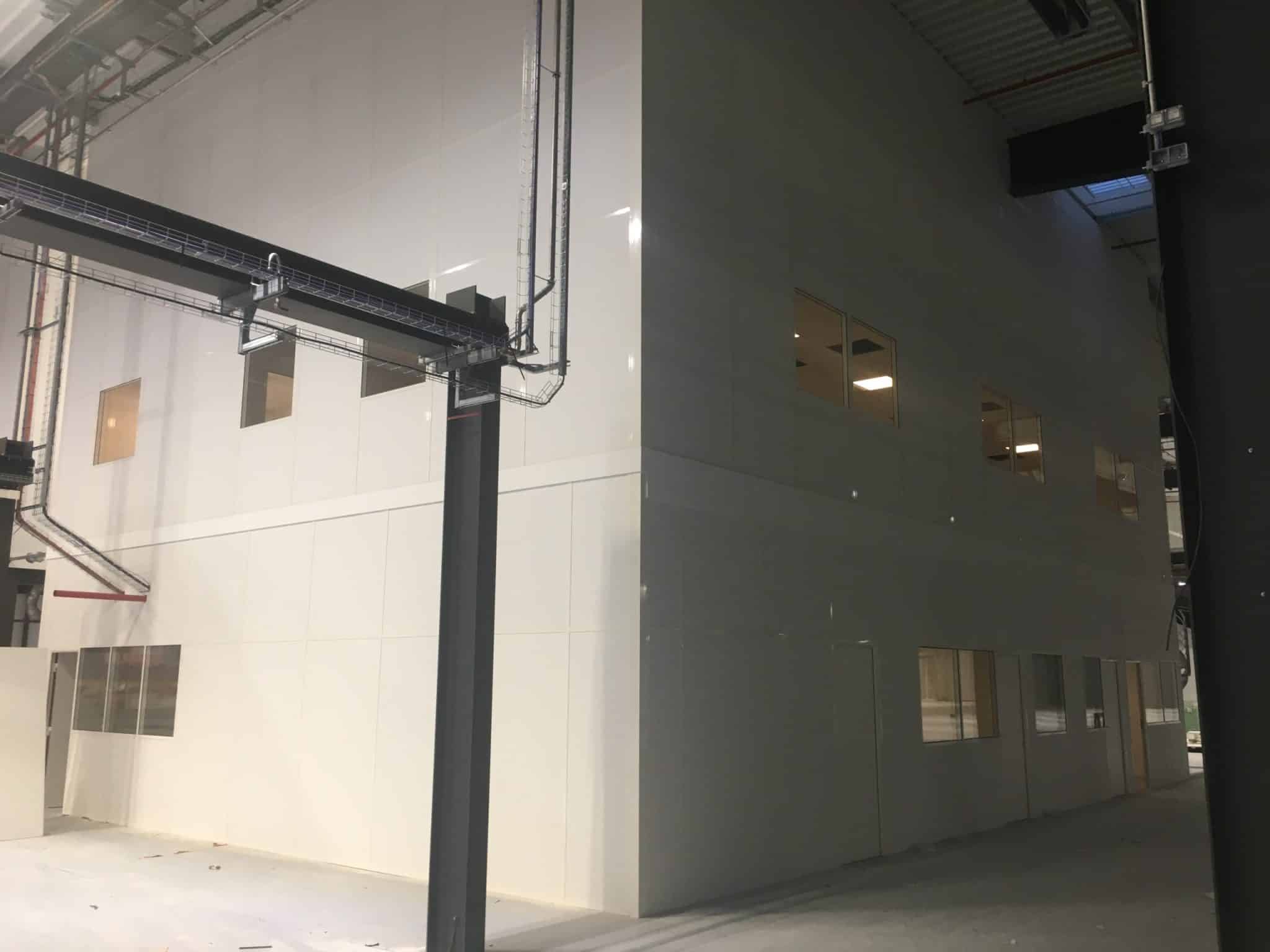 DOORS:
Round or square, the reversible frame in lacquered aluminum accepts a variety of standard doors or any height: solid core laminated wood door 40 mm; full or glazed aluminium frame door swinging, sliding or pocketing; glass door type Clarit 8 or 10 mm swing or sliding. With the P73 square frame, C+ GH offers our high-end DUAL bi-flush door 79 mm thick in laminated wood or glued glazing.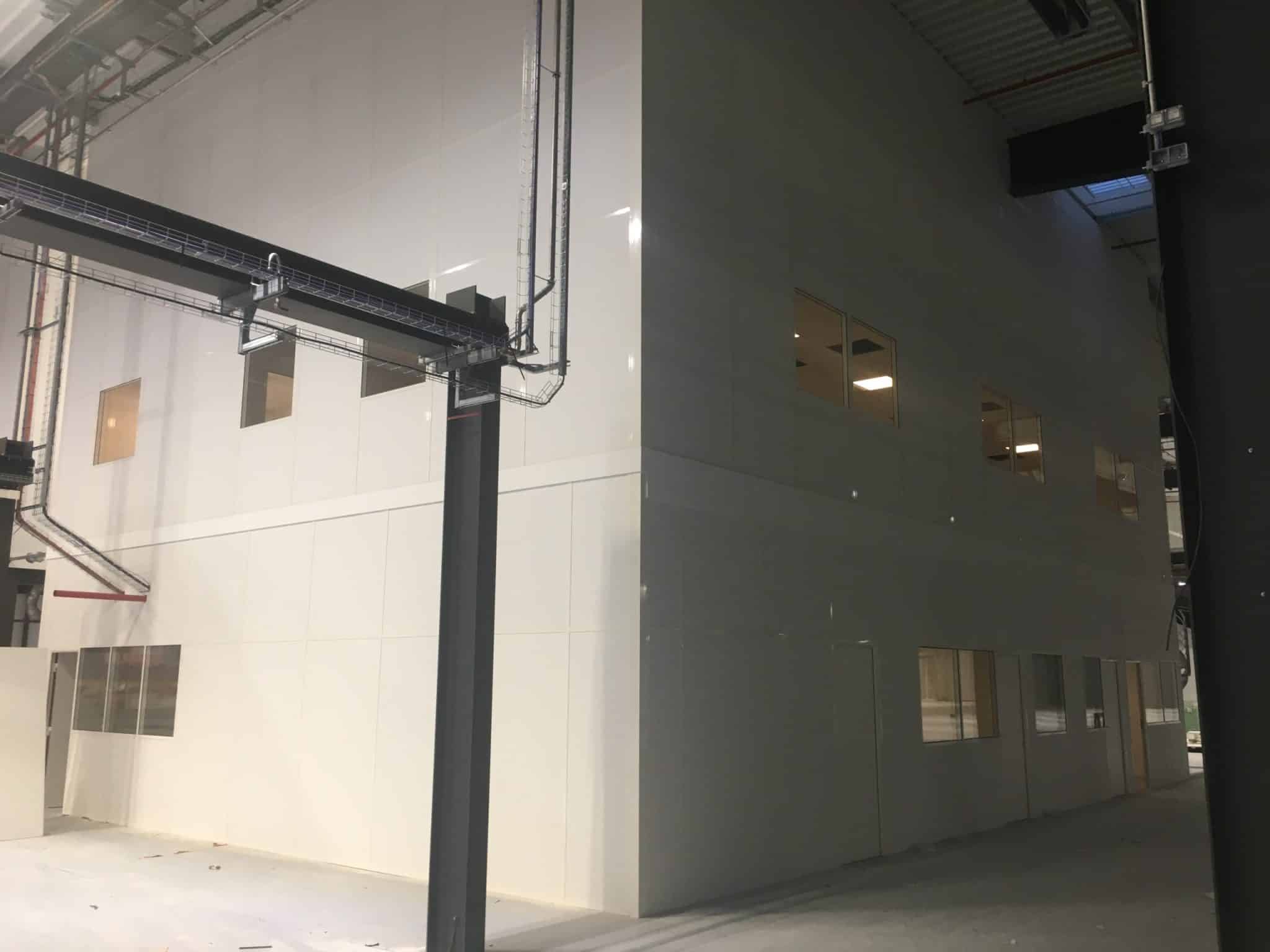 USES of this removable partition wall:
Industrial Offices