Removable partitions Clips® and P85®
The removable partition walls Clips® and P85®, offer tailor-made possibilities to shape and create scalable spaces suitable for the layout of tertiary, open-space, industrial and ERP offices.
Our removable modular partition systems have been the key to our know-how since 1964, ensuring great flexibility, it will be easy for you to enlarge, modify, complete or completely reconfigure the organization of your spaces.
We offer different ranges of removable partition solutions through our brands Clips® and P85®. They are designed to meet all the technical and acoustic specificities expected by our customers.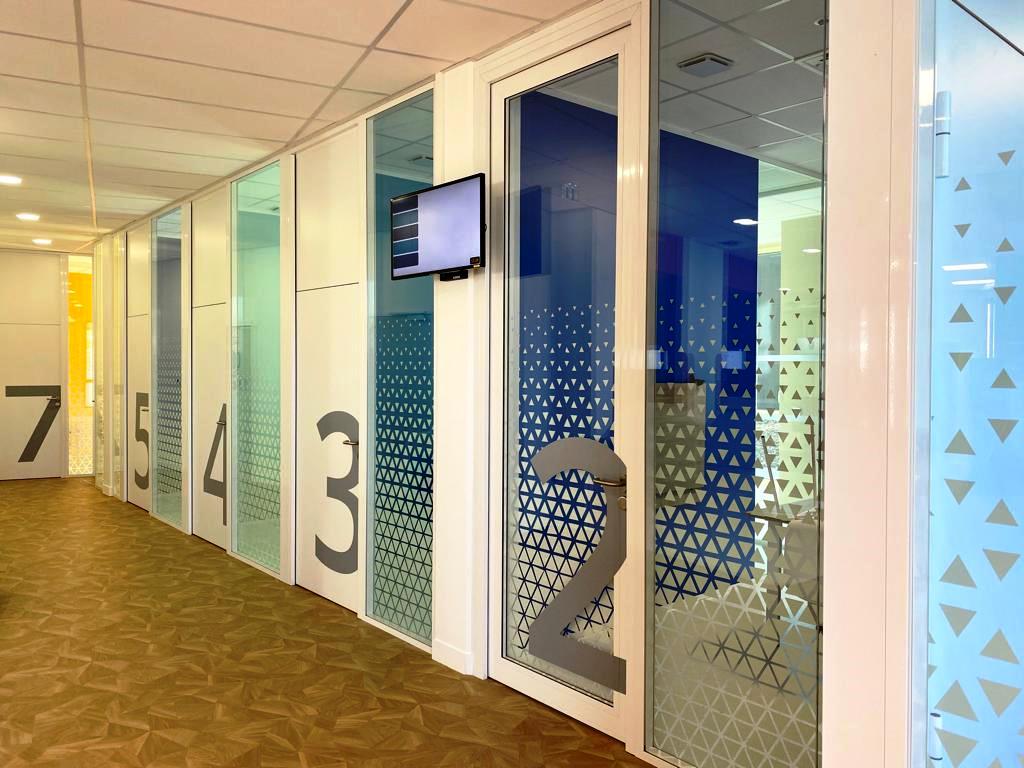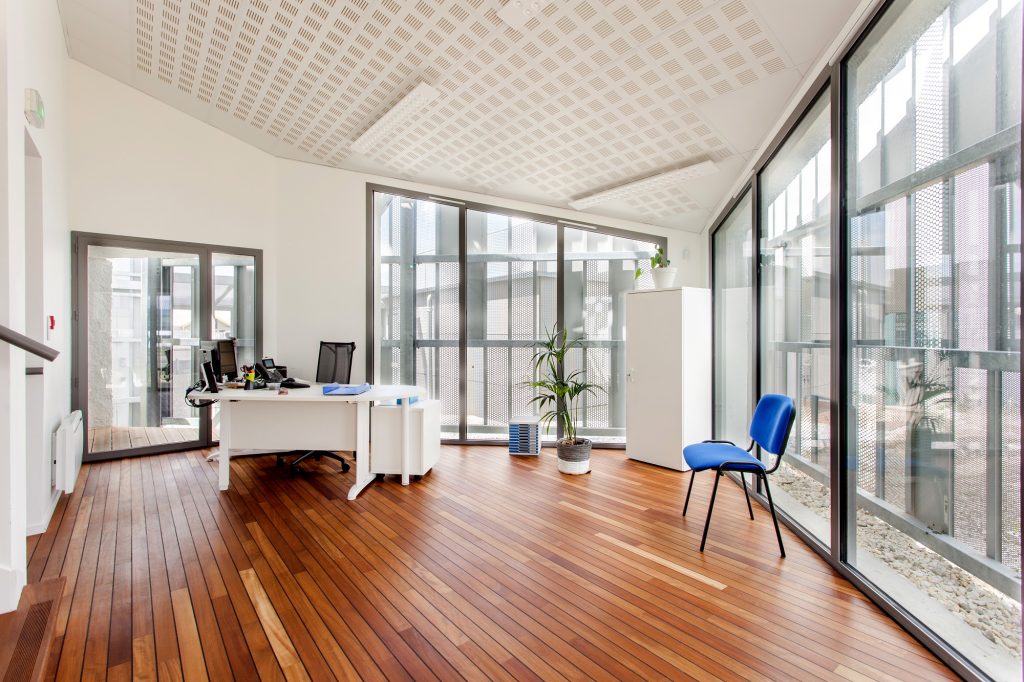 Fill panels:
QOVANS offers a permanent stock of plasterboard or chipboard panels whose panels are machined on our industrial site in Falaise (14). These panels available in several sizes adapt to all our removable modular partition systems. For a complete offer a panel of decorations: Vinyl, paper, melamine and sheet metal, are offered through our Linéance® Collections.
Layout panels: FONTEX®
Through our brand FONTEX®, we offer a complete range of self-supporting panels whose design, manufacture and machining of panels is done in our 35,000 m² factory in Falaise (14).
These monobloc panels respond to 2 activities: store layouts and modular building layouts.
Sanitary cabins and sanitary equipment:
Our industrial tool is equipped with resin panel machining units, mainly dedicated to the development of sanitary spaces for communities, campsites, swimming pools and ERP.
Our SANICLIPS® offer includes a wide range of tailor-made solutions for the development of sanitary spaces, integrating shower, toilet and changing rooms.
Suitable for all configurations, we also offer regulated sanitary cabins for people with Reduced Mobility.
For a customization of the cladding of your buildings, creating a perfect harmony between your interior and exterior spaces, our panel machining unit, gives us the ability to meet your needs in composite cladding, allowing you to play with colors, textures and formats.
Acoustic cabins:
In addition to our removable modular partitions, our acoustic booths provide space in the space. Our Pods easily add a quiet place to any work environment allowing meetings and calls to be held discreetly.
Partitions:
We manufacture partitions, designed and studied for the separation of functional and harmonious workspaces. These acoustic screens promote a serene atmosphere, ideal for the development of open spaces and call centers.