ACOUSTIC
MODULAR PARTITION EVO 100 OSMOSIS
REMOVABLE ACOUSTIC PARTITION of 107 MM, Evo 100 OSMOSE, offers varied conceptual possibilities allowing the organization of your workspaces.
Removable partition wall 107 mm thick, edge to edge glazed or solid, compliant with DTU 35.1, for a perfect harmony of your office spaces.
of our partition
Presentation:
eVo 100 OSMOSE removable partition 107 mm, offers a finish without exposed frame. In full, the implementation of plaster or melamine facings is facilitated by an innovative hanging system. Developed by our Research and Development department, it guarantees the disassembly and removability of the facings during maintenance operations.
In the full-height glazed version, eVo 100 OSMOSE accepts all types of glazing from 8.8 to 12.8 mm and allows mounting up to 3300 mm in accordance with DTU 35.1. The assembly of the glazing is done using our innovative FIFTY mounting system or plastic junction profiles.
eVo 100 OSMOSE actively contributes to obtaining HQE, BREEAM and LEED environmental certifications for commercial buildings.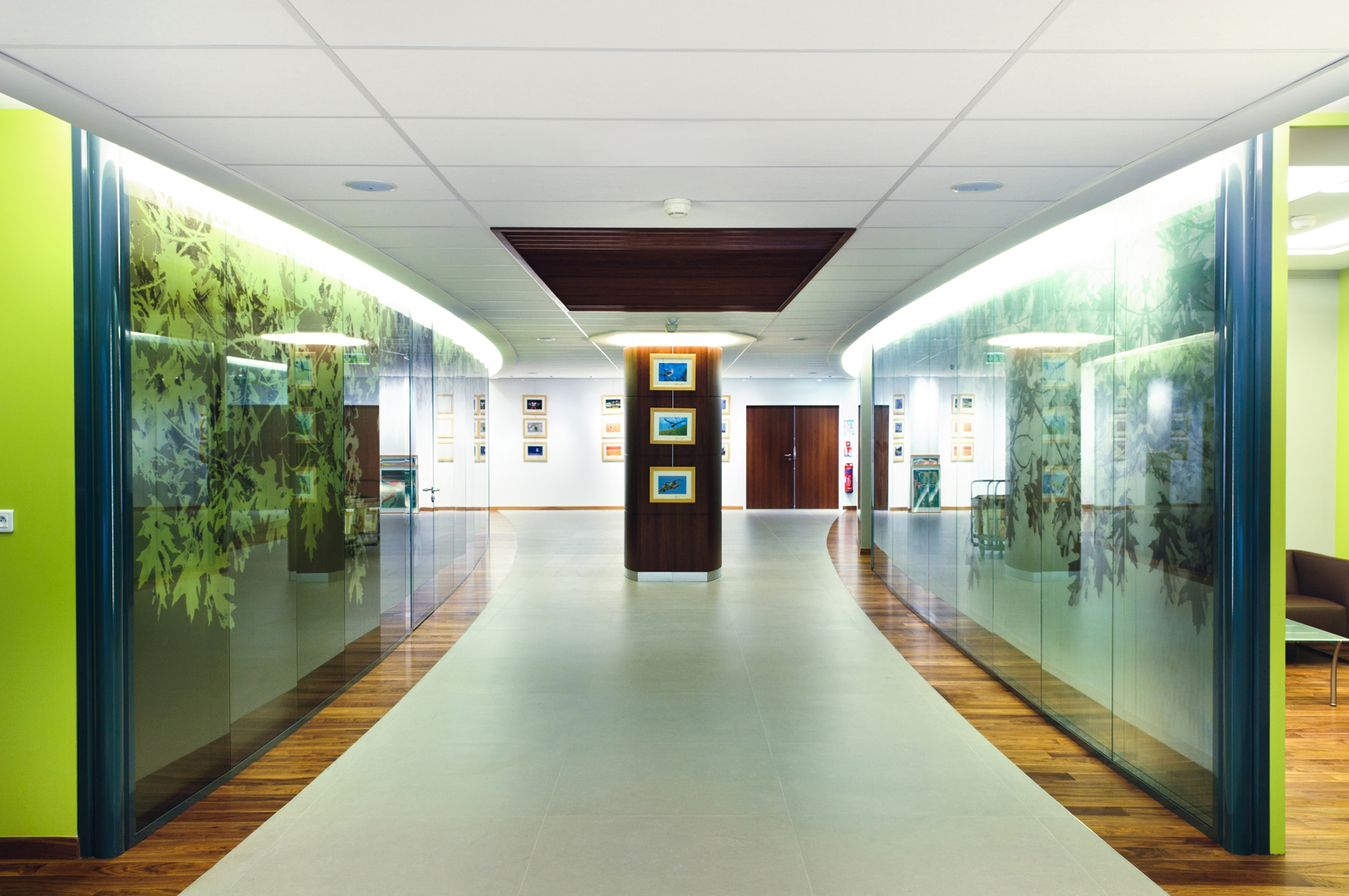 CONFIGURATION of our modular partition Evo 100:
Full full height up to 3050 mm
Full height glazed up to 3000 mm in glazing from 8.8 to 10.8 mm and up to 3300 mm in glazing from 12 to 12.8 mm (according to DTU 35.1)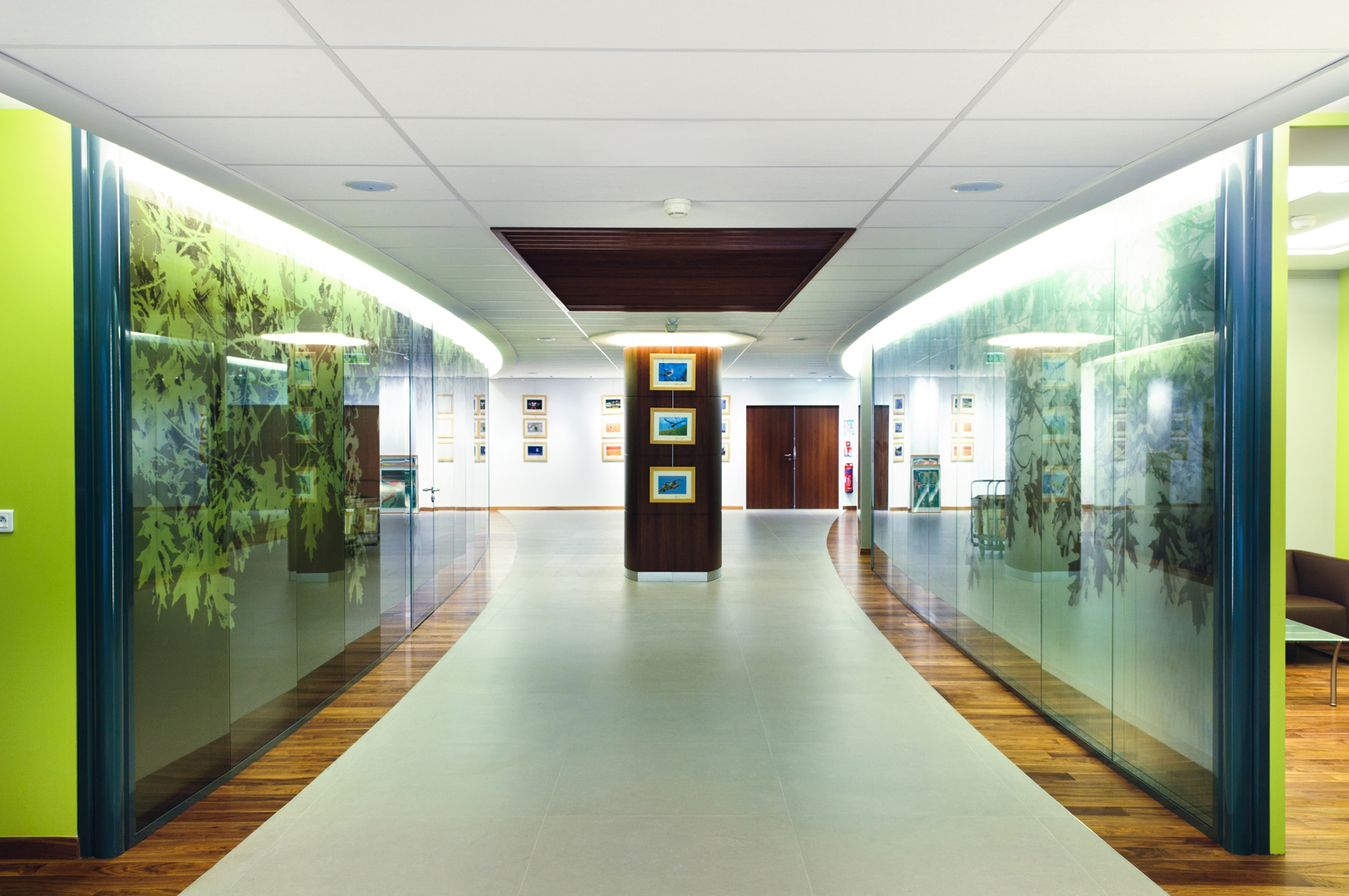 FULL FILLS:
A variety of cladding is compatible with the eVo 100 OSMOSE acoustic partition: standard BD13 plasterboard or acoustic coated 0.75 mm coated 0.75 mm coated sheet metal; cellulose fiber plate; melamine panel 12 mm; chipboard wood 12 mm; Compact laminate panel 12.5 mm.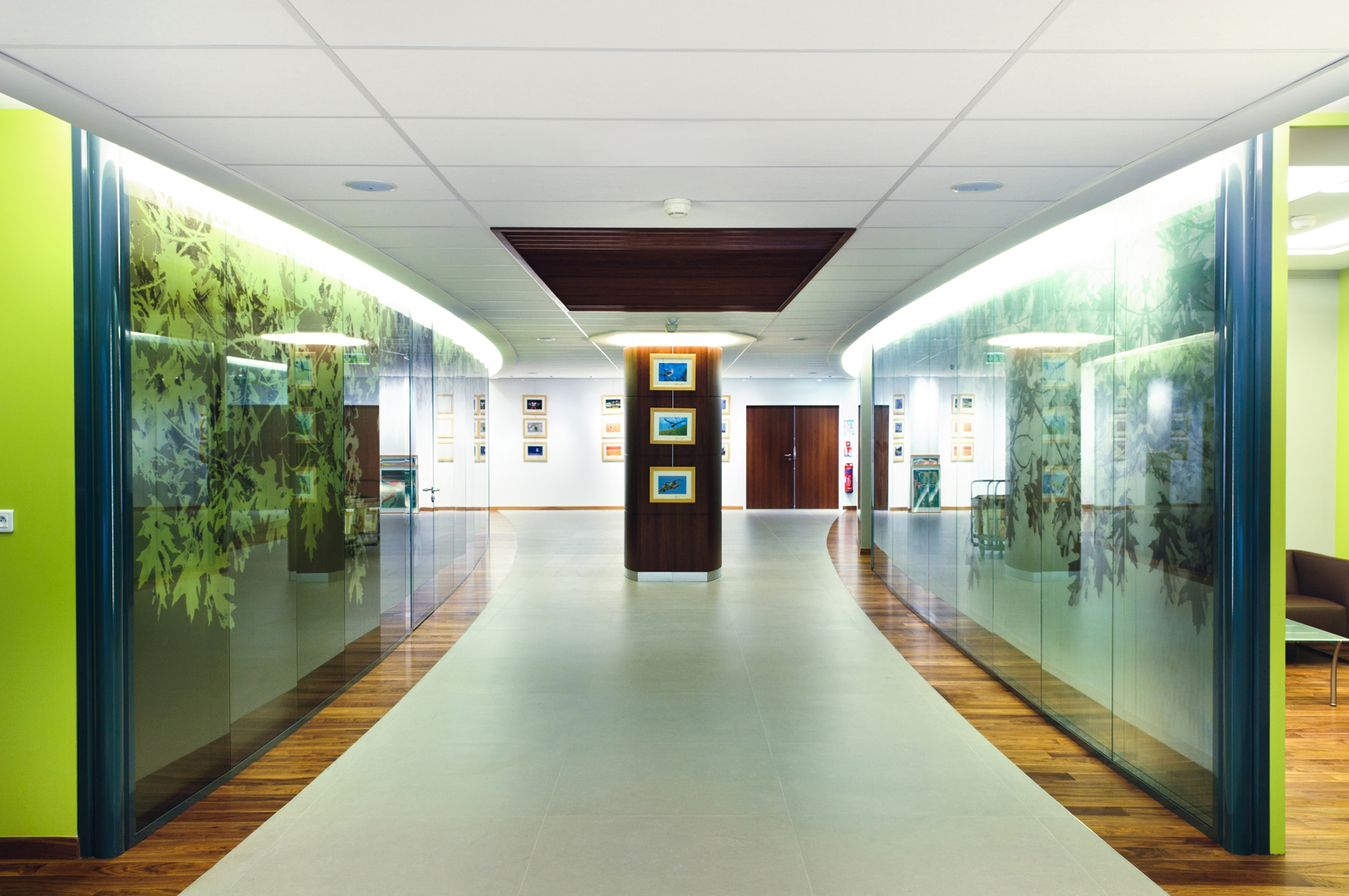 GLASS FILLING:
The removable partition eVo 100 OSMOSE, accepts laminated or tempered glazing from 6.8 to 12.8 mm thick.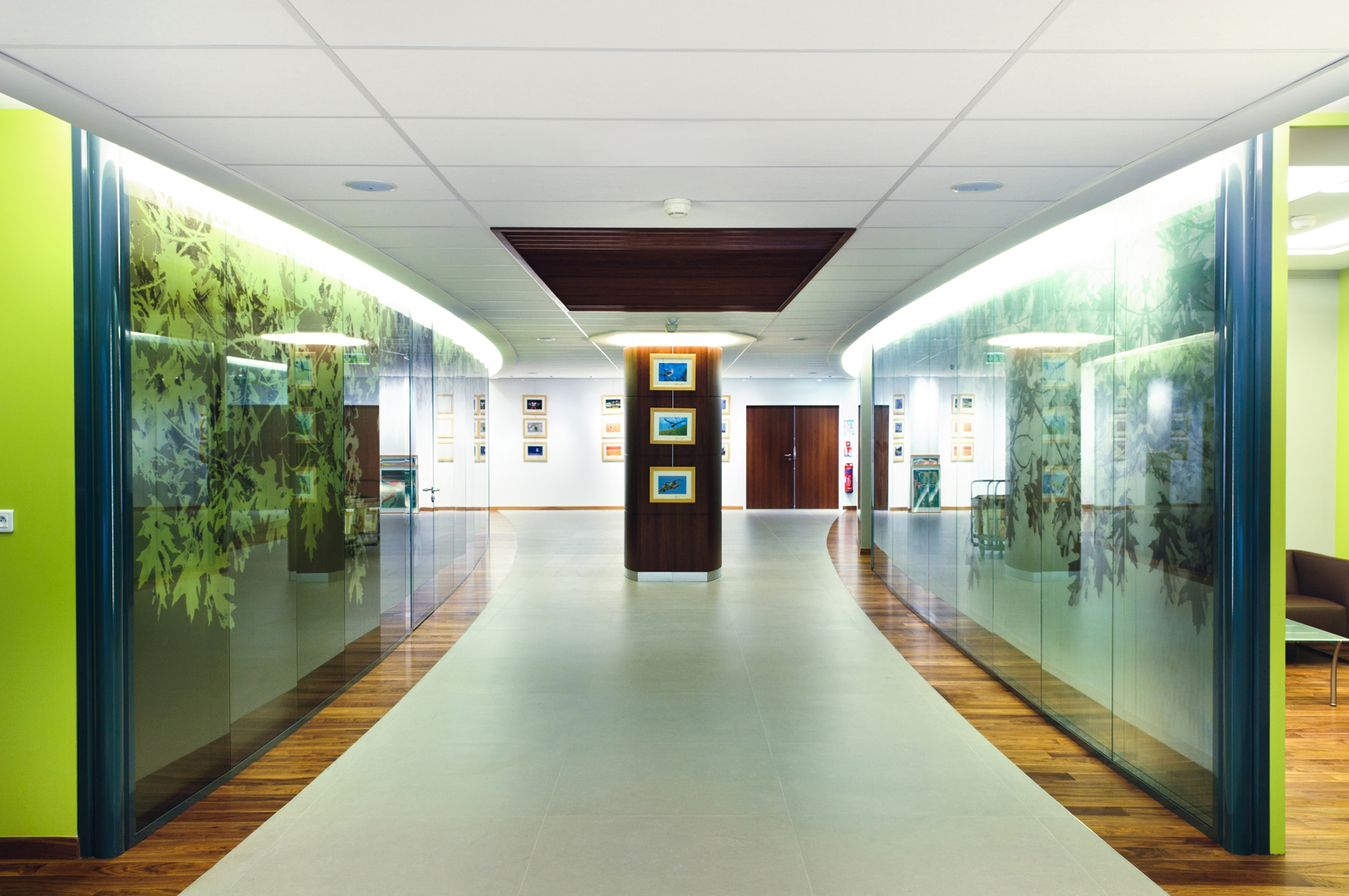 OPTIONS:
Accessories: Venetian
blinds Glazing: sandblasting, lacquering, vitrophanie, printing on glass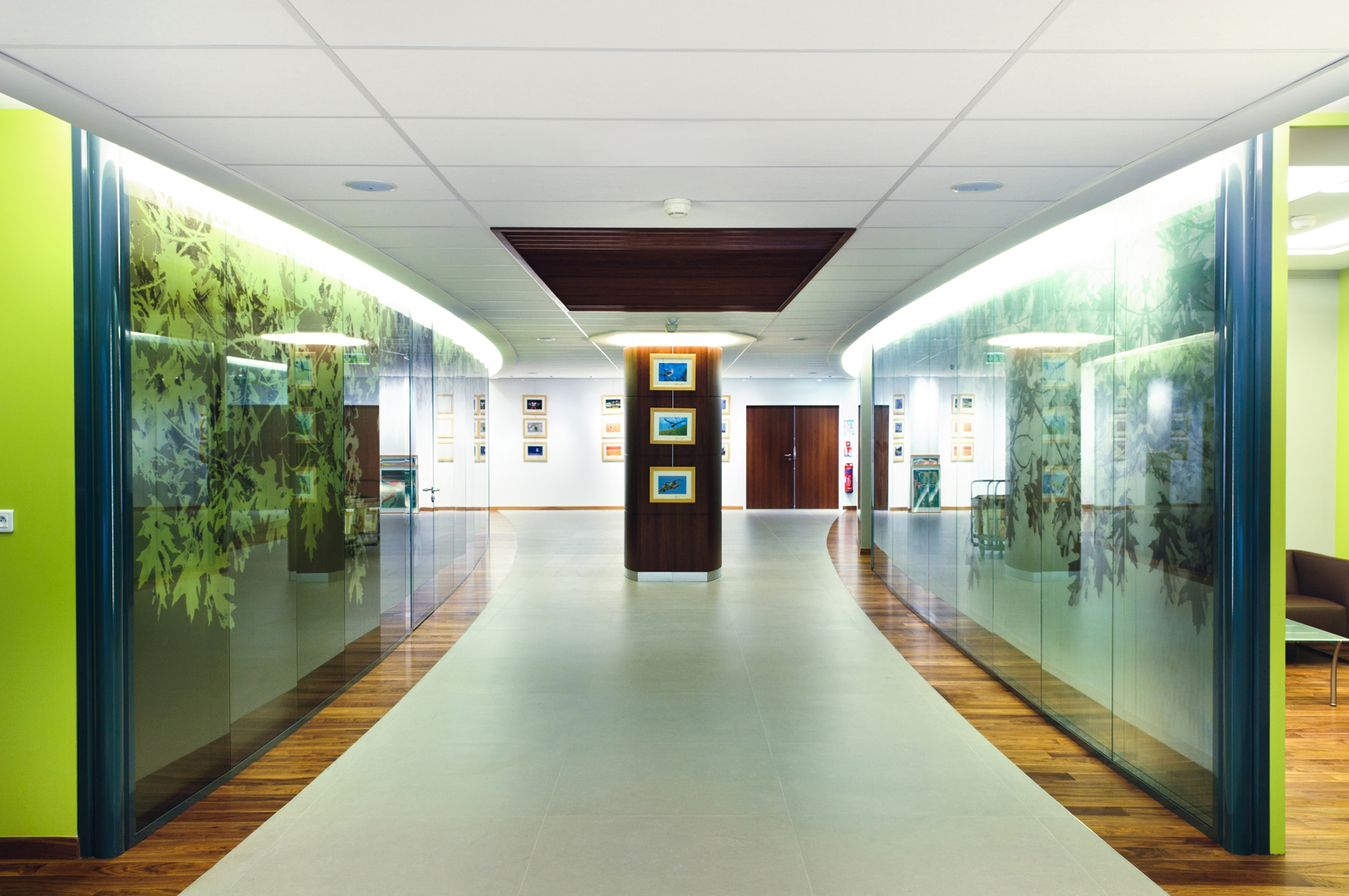 DOORS:
The square frame in lacquered aluminum accepts a variety of standard doors or any height: solid core laminated wood door 40 mm; Full or glazed aluminum frame door swing or sliding. Glass door type Clarit 8 or 10 mm. Swing or sliding. And high-end DUAL bi-flush swing door 107 mm thick in aluminum or wood laminate.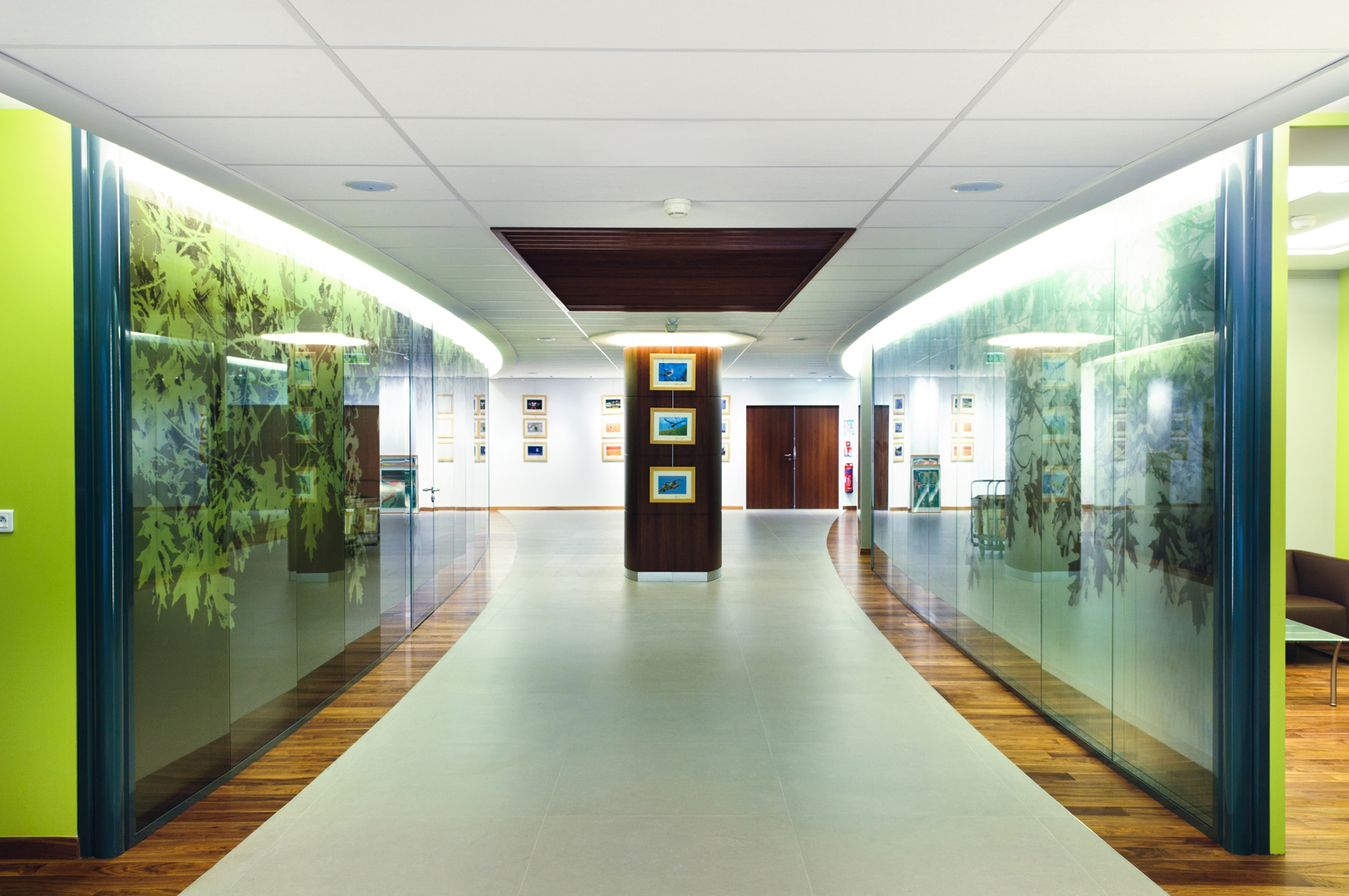 USES of our removable partition walls:
Individual
offices Circulations Meeting
room Collaborative workspaces