Aluminum frame partition door GLAZED OR SOLID COMPATIBLE WITH OUR PARTITIONS of 30mm, 79m, 85m and 106mm thickness
The aluminum frame door is the complementary element to our removable partition walls.
Presentation:
Aluminum frame doors meet all your needs. Essential complements of all our partitions available with our square or round frames, they are available in different finishes bringing a homogeneous and aesthetic rendering to all your workspaces.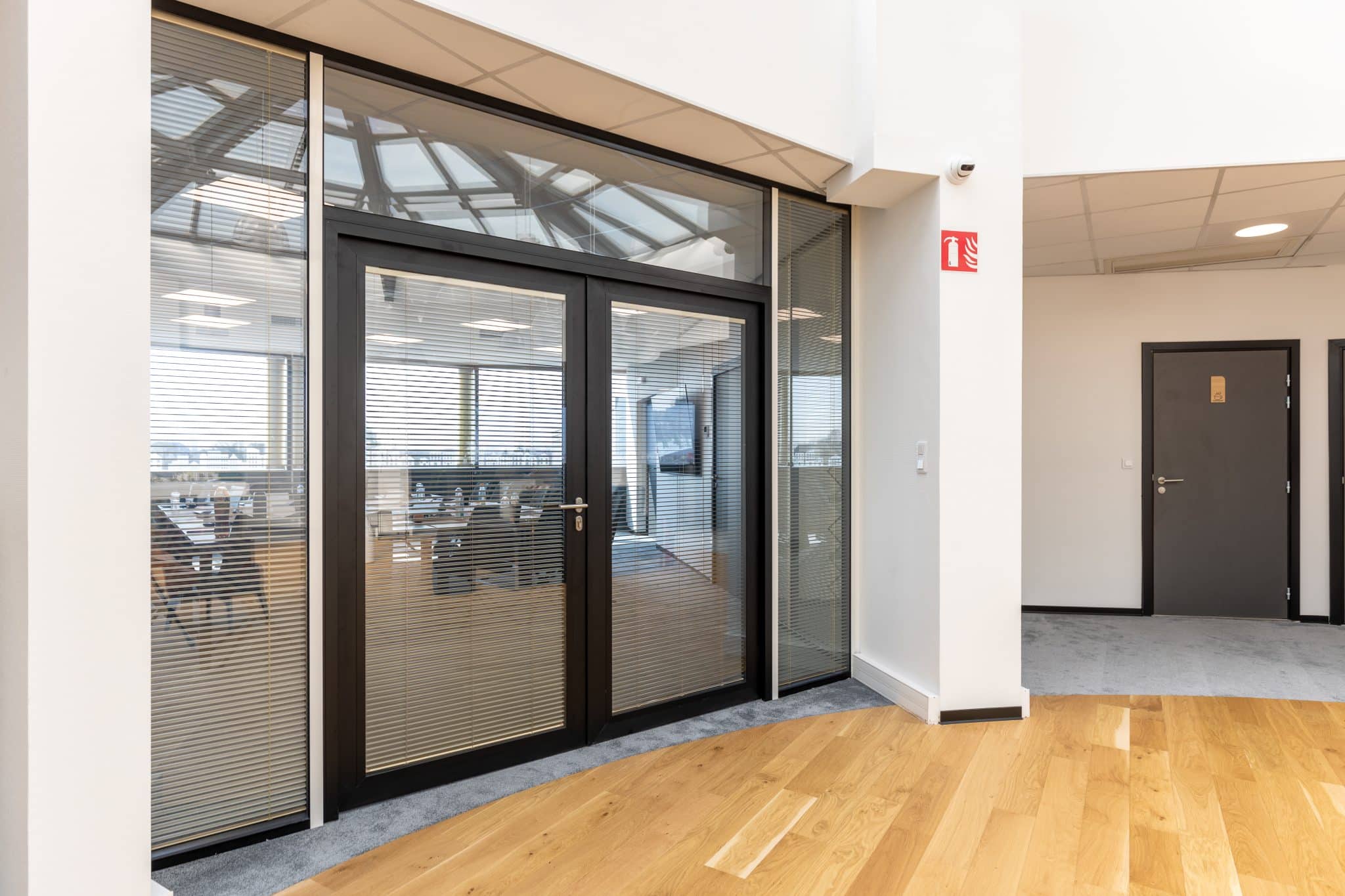 CONFIGURATION of our removable partition doors:
Glazed any height with single or double filling Full height with single or double filling Glazed any height with single or double filling crossmember Glazed on solid sill to single or double filling



Possibility of making a pocket door.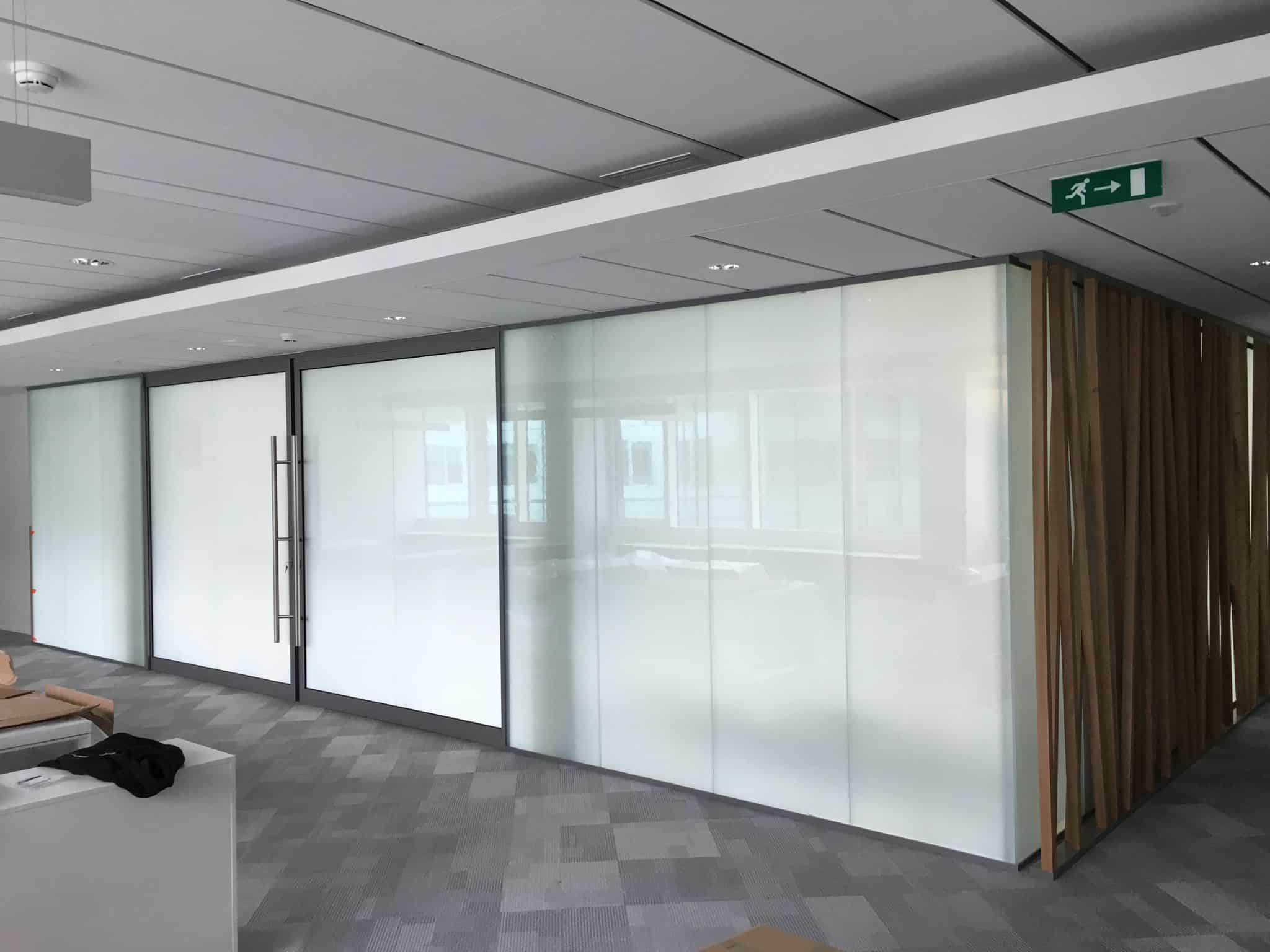 FILLS:
Single door or double glazed door 33.2
Melamine
panel Agglomerated wood 12 mm PVC coated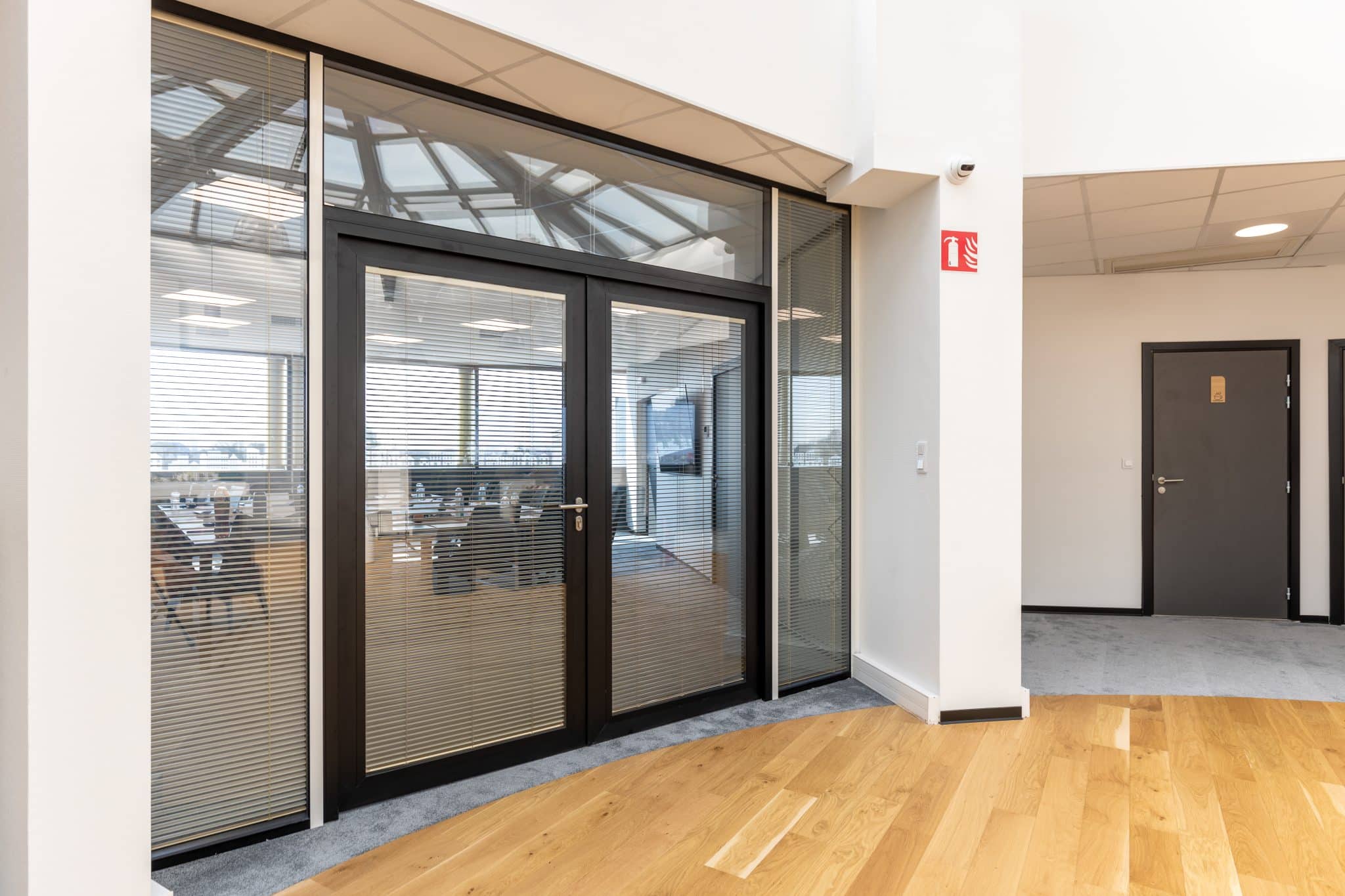 Size:
Standard height: 2040 mm Maximum height: 2750 mm at any height
Width: 830 or 930 as standard, any width available Thickness: 42 mm Passage from door to pocket: 800x2035 or 900x2035 Thickness: 30 mm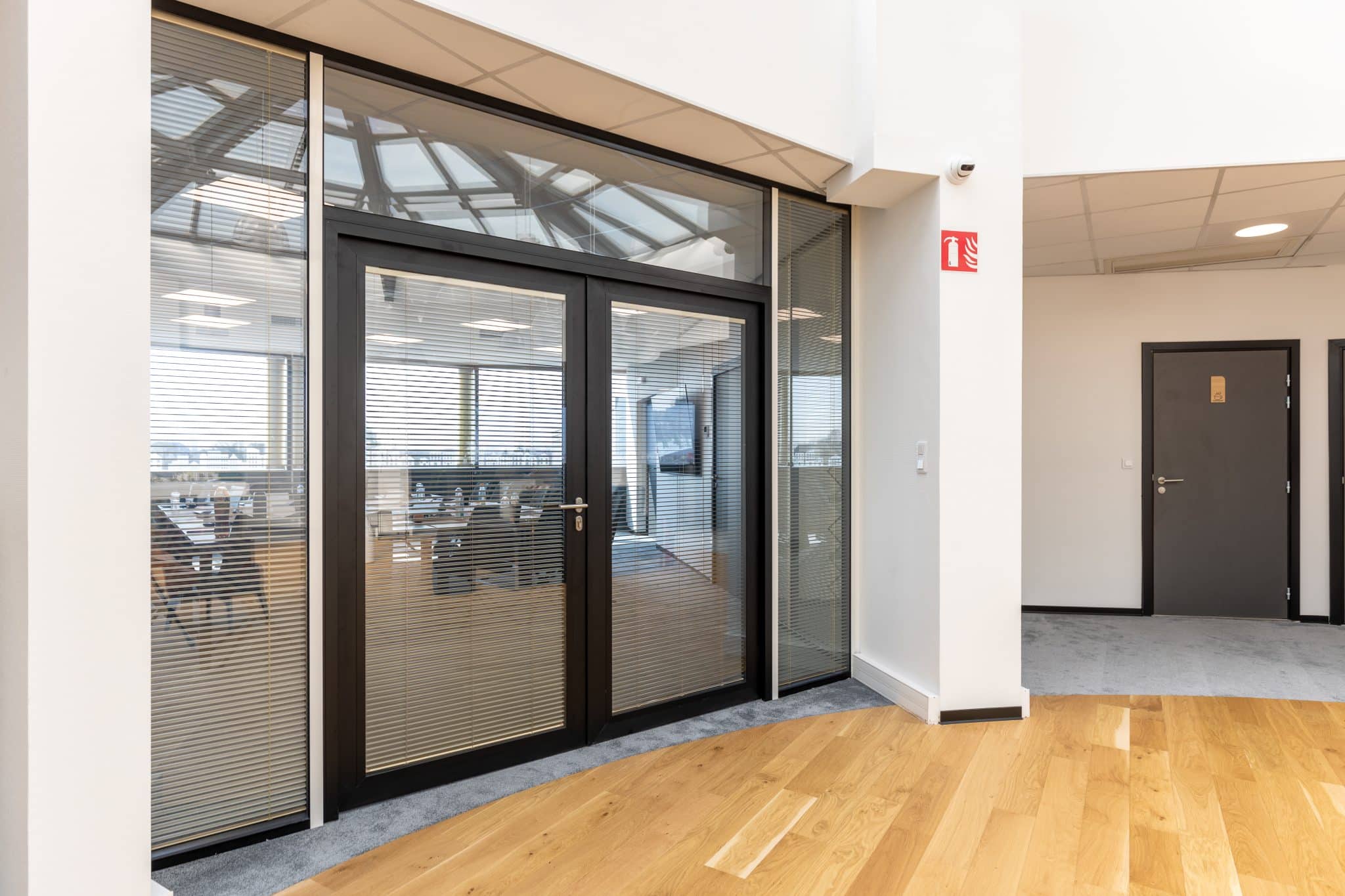 OPENING TYPES:
Single or double leaves
Sliding
swing
Pocket
back and forth
IRONMONGERY:
A wide choice of handles, locks (1-point safety, cane spout, doe spout with condemnation) and stainless steel stops are compatible with our aluminum frame doors.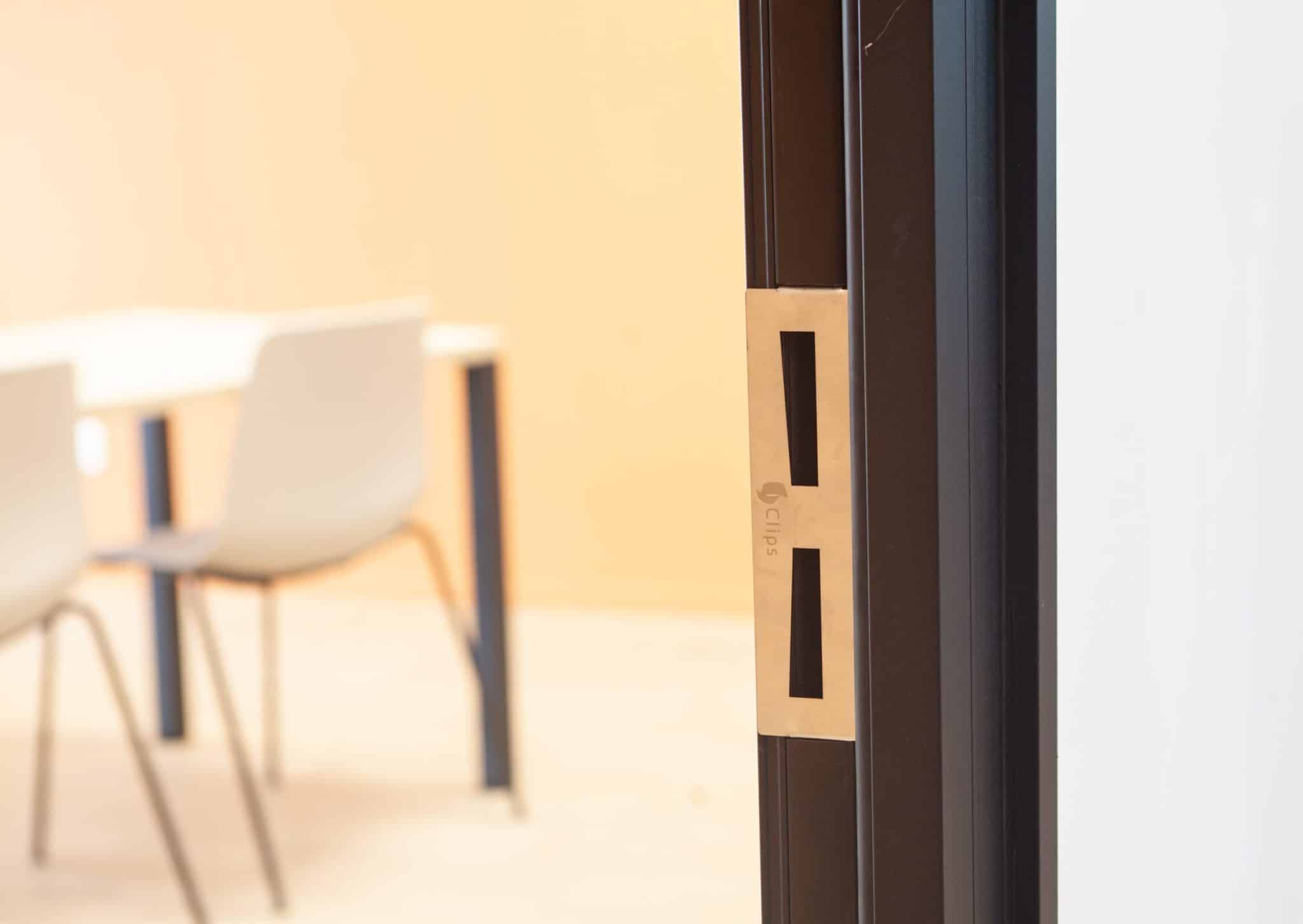 Options:
Acoustic
baseboard Venetian
blind Laid, anodized or invisible
hinges Electric
lock Door closer in wall or integrated