SOLID CORE PARTITION DOOR, THICKNESS 40 MM COMPATIBLE WITH ALL OUR PARTITIONS of 30mm, 79mm, 85mm and 106mm. A BI-FLUSH VERSION IS AVAILABLE AS AN OPTION.
The laminated wood door adapts to all our removable partition walls Clips® and P85®, offering all your premises a warm and harmonious rendering.
Presentation:
Laminate wood doors bring the design and elegant touch to your office layouts. Available in different finishes, they offer a homogeneous and aesthetic rendering to all your premises.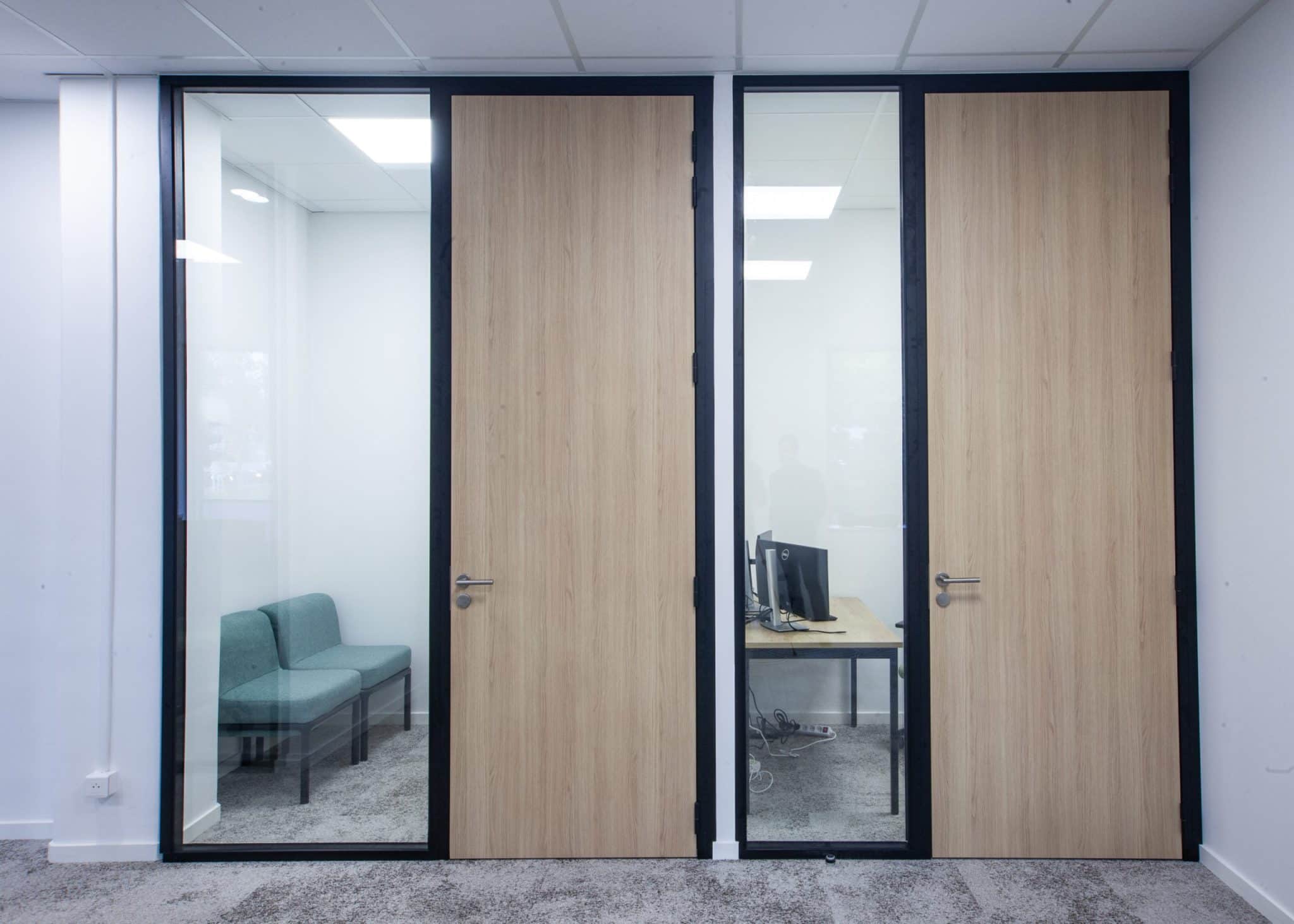 CONFIGURATION Door block for removable partition:
Full full height
Full with transom (transom decoration identical to the leaf)
Full with full or glazed transom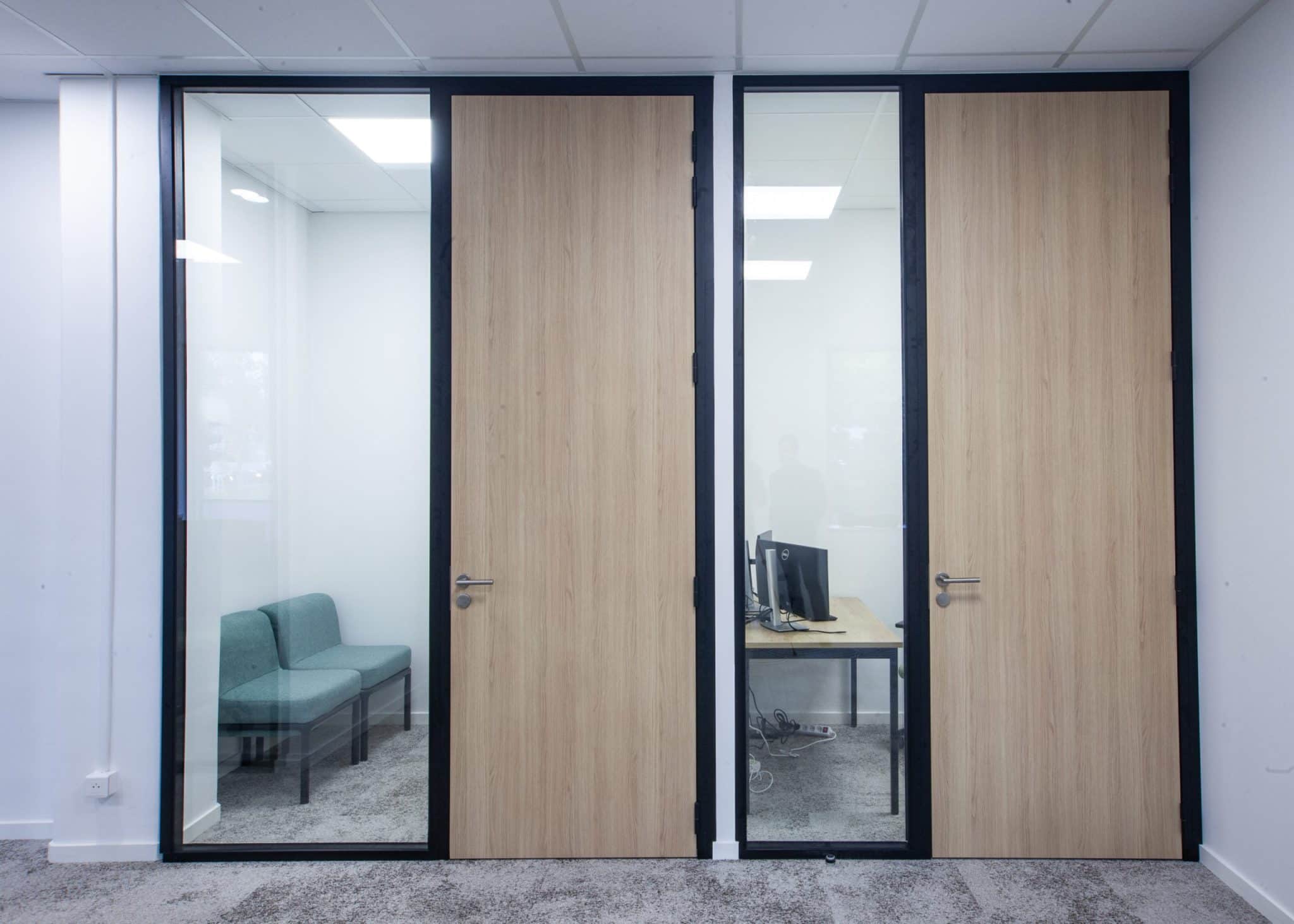 TYPES OF DOOR OPENING of removable partitions:
Single or double leaves
Sliding
swing
back and forth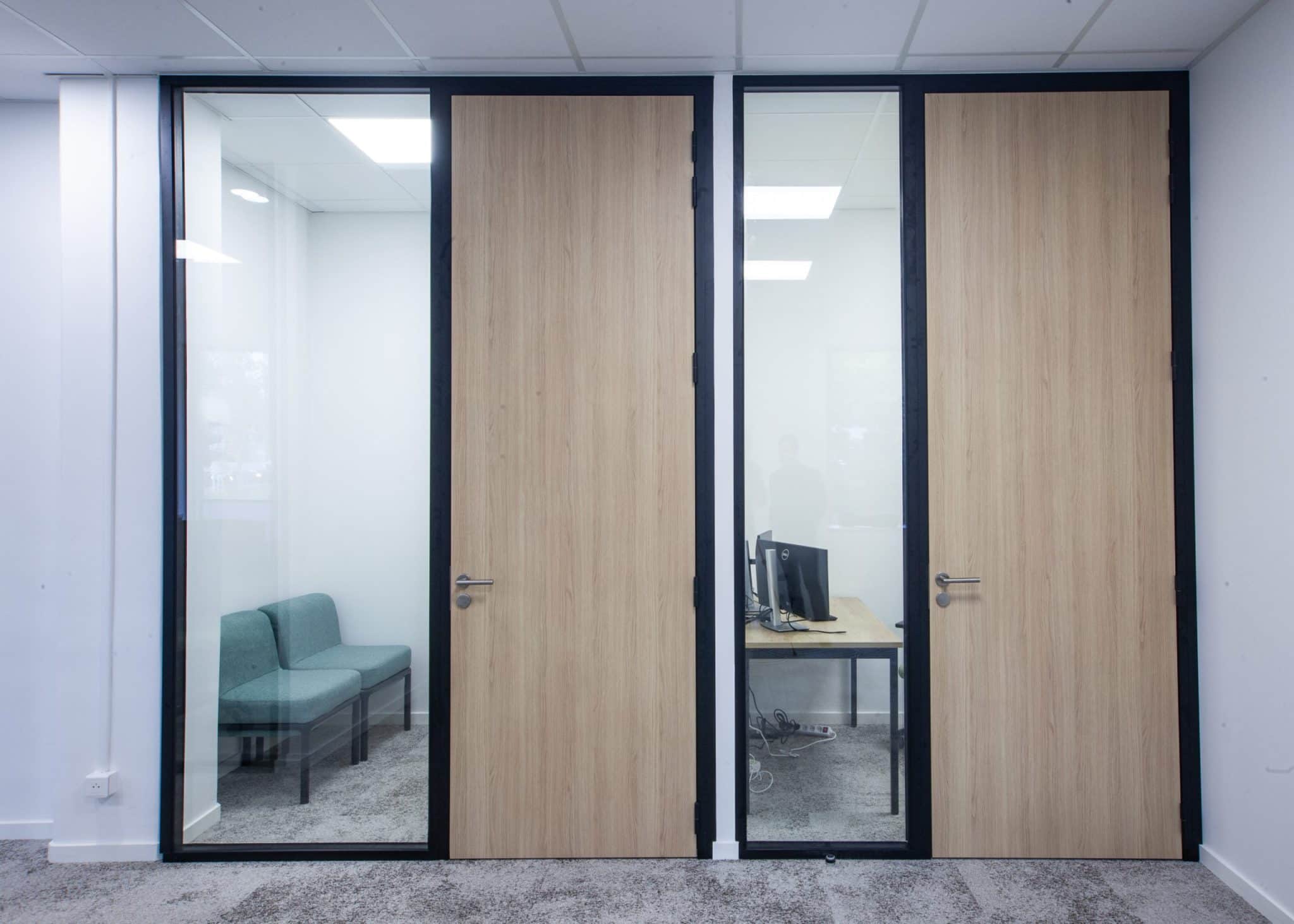 IRONMONGERY:
A wide choice of handles, locks (1-point security, cane spout, doe spout with condemnation) and stainless steel stops are compatible with our laminated wood doors.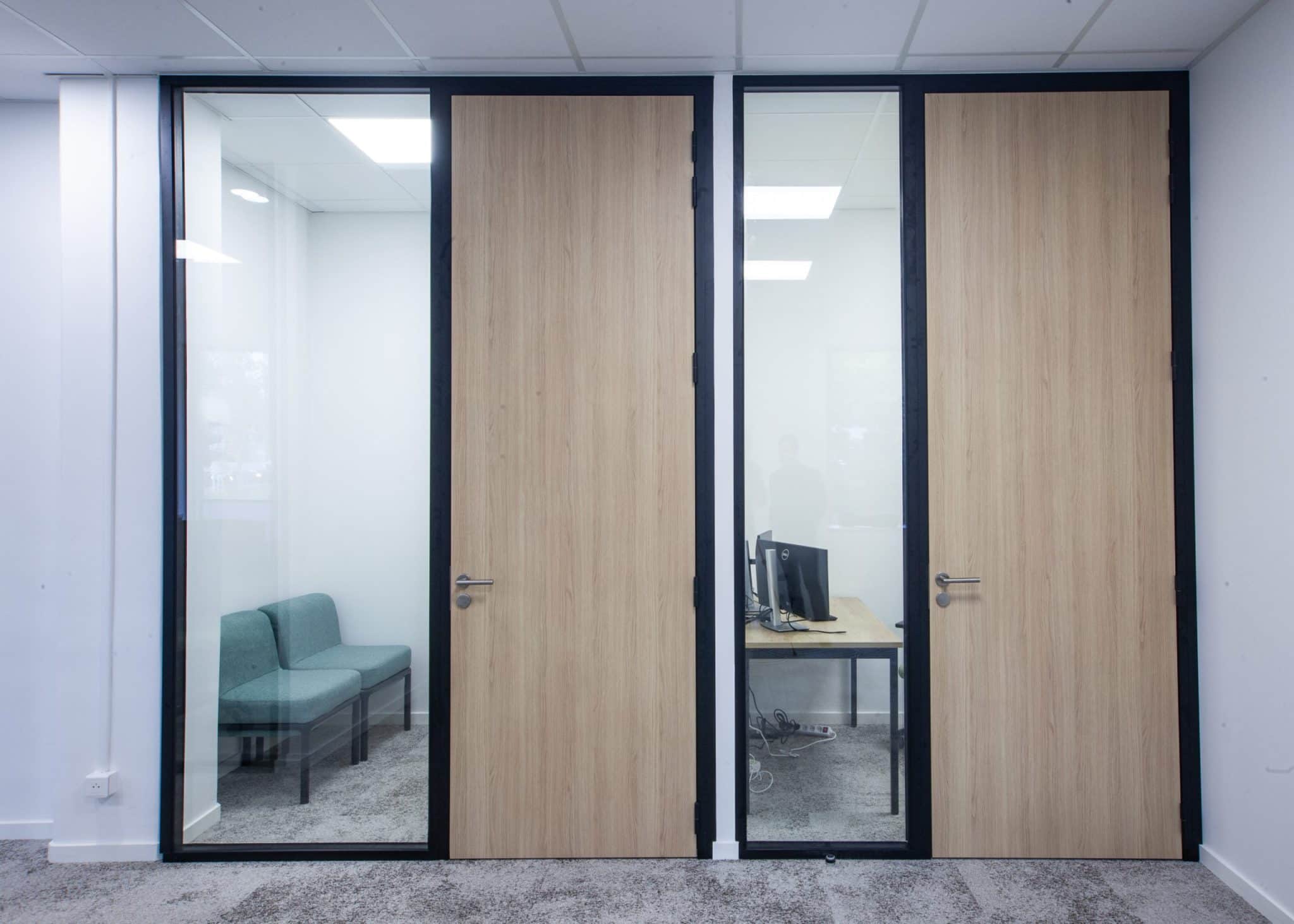 Oculus:
Our laminated wood doors can be completed by an oculus:
Single rectangular glazing or oculus (BER pareclose)Aluminum frame for rectangular double glazing (aluminum frame)