Ideal for separating small spaces and creating separations, we offer a thin glass roof wall all height.
Partitions, thin thickness of 30 mm, single glazing, suitable for the layout of workspaces.
Presentation:
The thinness of this partition offers an airy and bright design, thanks to its refined aluminum frame with intermediate pillar in single glazing all height. For lacquering finishes, we offer a wide choice of powders from the RAL register.
This 30 mm partition is compatible with our Clips® and Partena® systems, offering the same quality and ease of installation.
This partition actively contributes to obtaining HQE, BREEAM and LEED environmental certifications for commercial buildings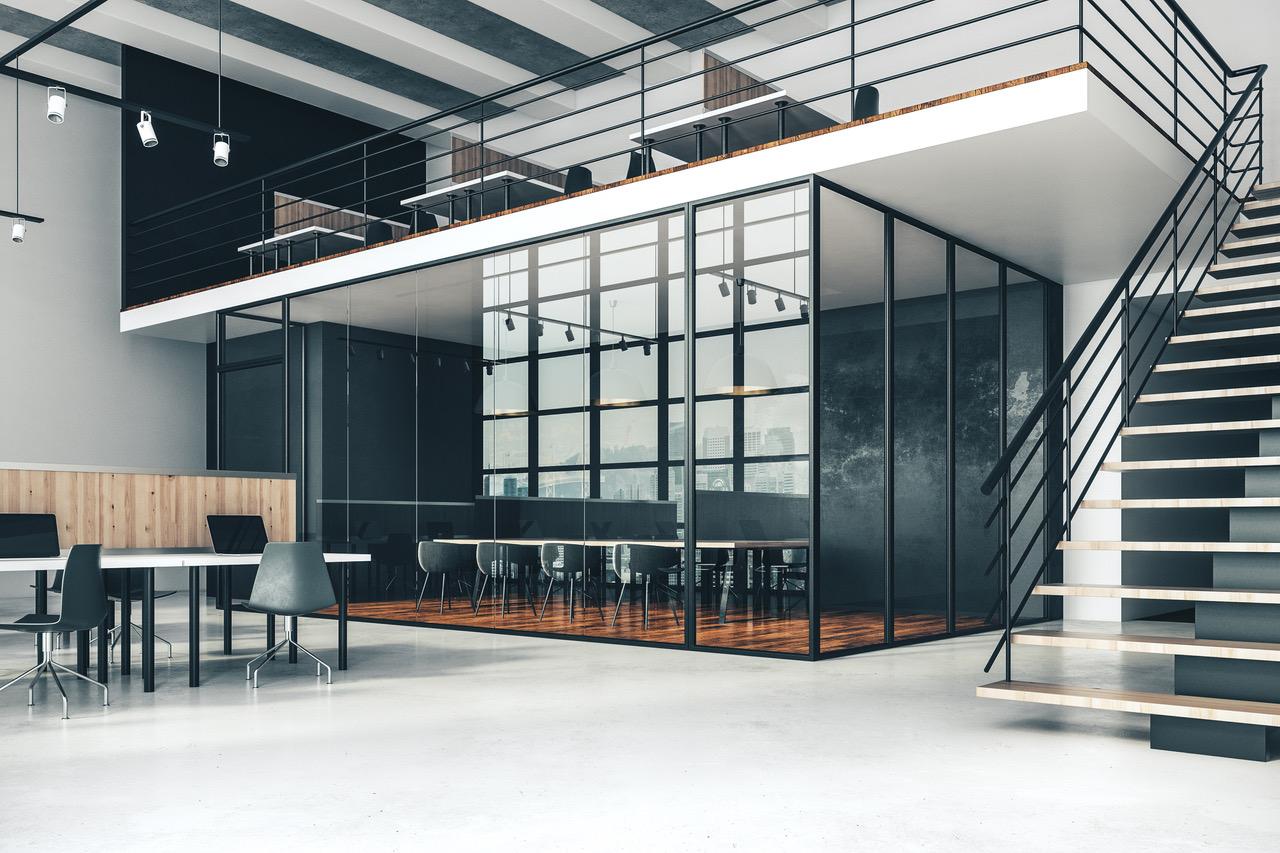 CONFIGURATION of our 30 mm partitions:
Full height glazed

GLASS FILLING:
Permissible glazing from 6.8 mm to 12.8 mm depending on the height and the desired degree of sound attenuation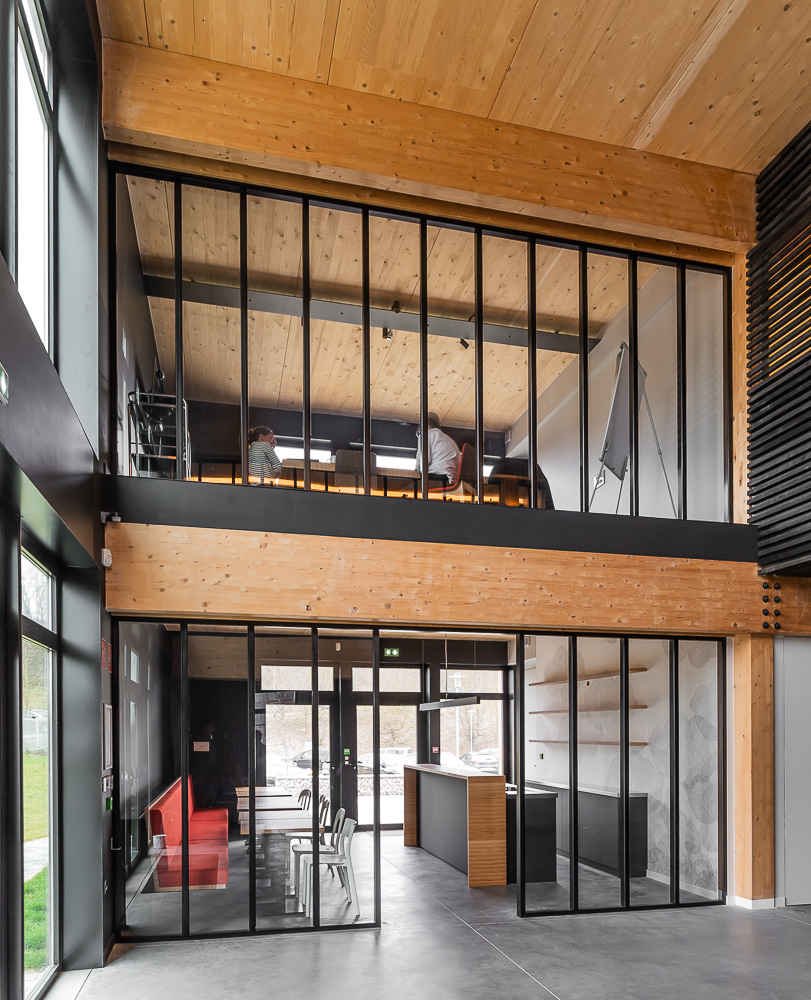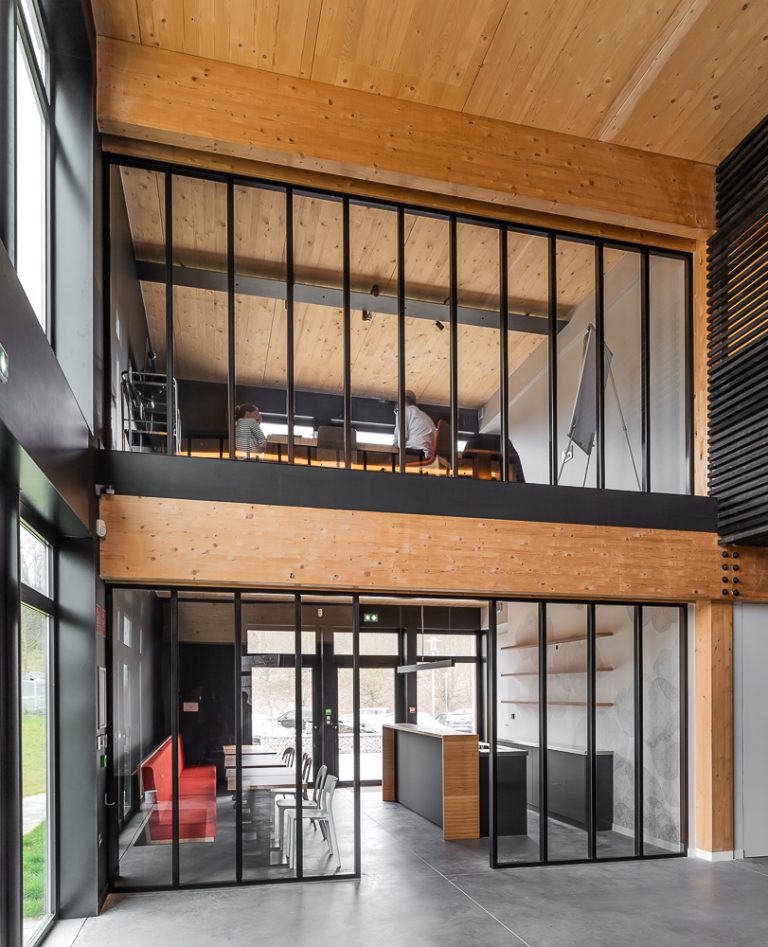 OPTIONS:
Possibility to sand the glazing according to a graphic, glue a decorative film or lacquered
glass Door Fine aluminum frame swinging, single or double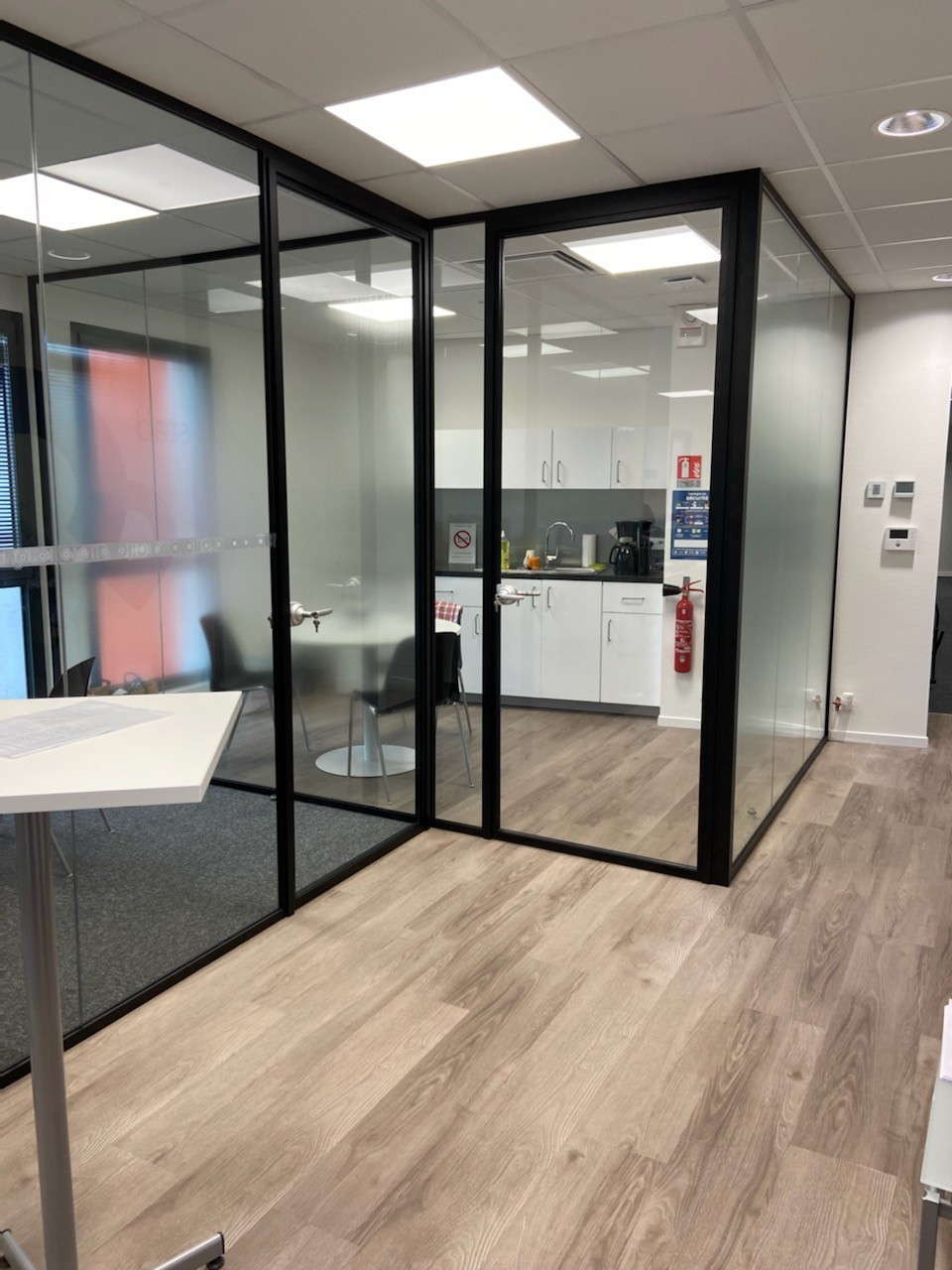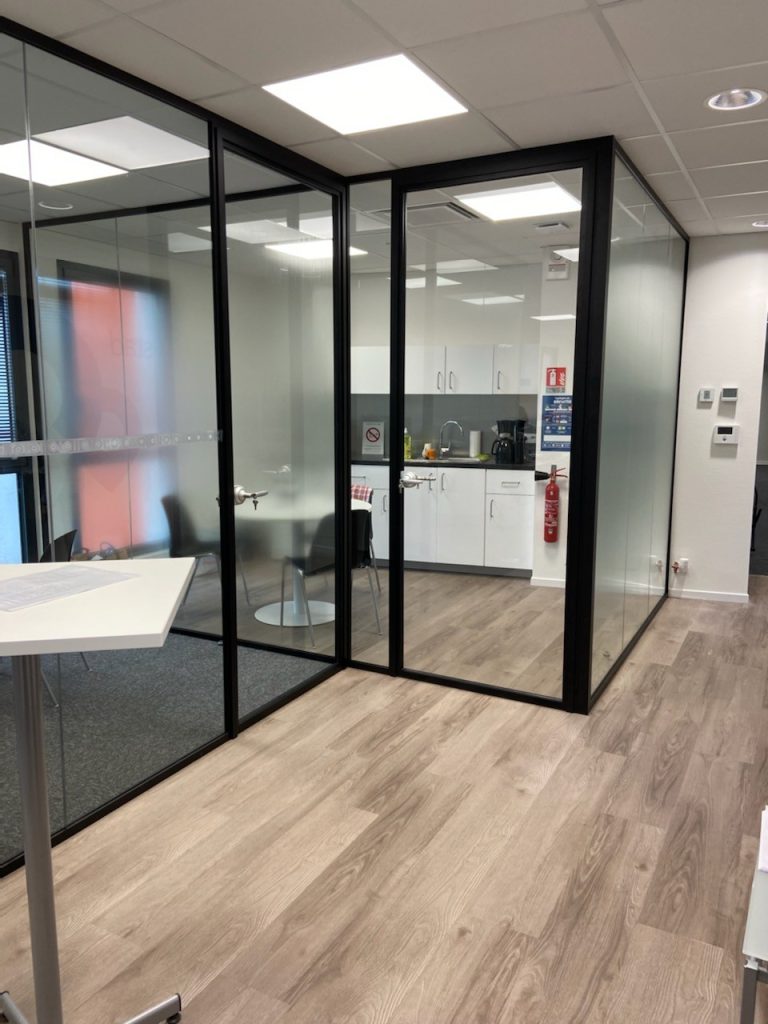 DOORS:
Square, the lacquered aluminum frame accepts a variety of standard doors or any height: solid core laminated wood door 40 mm; sliding aluminum or glazed aluminum frame door; Clarit 8 or 10 mm swing glass door.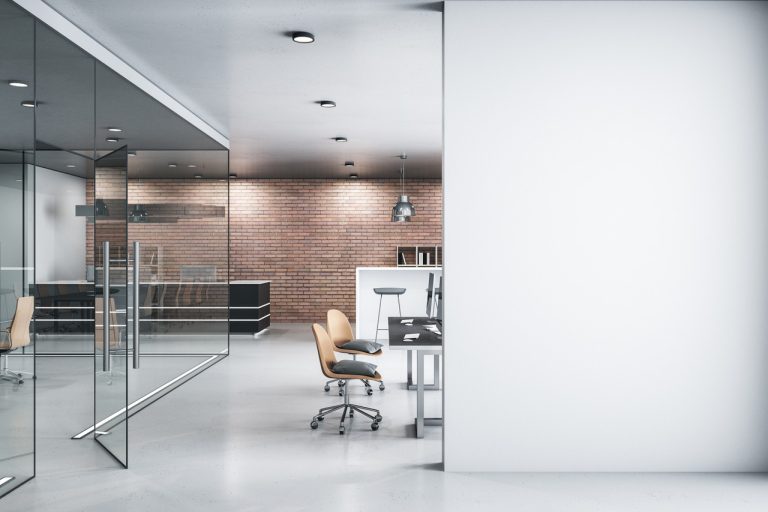 USES of these thin thickness partitions:
Reception
offices Circulations