REMOVABLE PARTITIONS P85®
P85® removable partitions are specifically designed for the interior design of tertiary, industrial and public areas (ERP).
Our custom-made P85 modular partition systems offer excellent acoustic, technical and aesthetic performance as well as multiple possibilities for customized configurations.
P85 THE VERSATILE PARTITION WALLS OF THE P85® brand ARE DISTRIBUTED AS FOLLOWS:
P85 Initial our functional P85® modular partition due to its flexibility is characterized by an aluminum frame and joint cover, P85 initial allows to modulate spaces with different configurations
Full or glazed any height.
Glazed on sill or glazed on sill with transom.
Full with double glazed transom centered or offset and double glazing.
P85 Cleans the removable bulkhead edge to edge, without vertical frame it creates a unified effect to all surfaces.

P85 Epure is distinguished in 3 solutions:
Flush modular partitions with full-height fill panels.
Removable partitions P85® glazed all height single glazing.
Partitions of 85 mm all height double glazing.
P85 Fifty is the first solution of removable partitions edge to edge, bringing disassembly and removability of your glazed elements with railing certification, this removable partition can be integrated customizable decorative links.
P85 Eligne this two-piece partition with hollow joint consists of versatile P85 aluminum profiles on which are installed in applied melamine filling panels, the little extra is the solution of horizontal grooves that adds an aesthetic touch to the partitioning.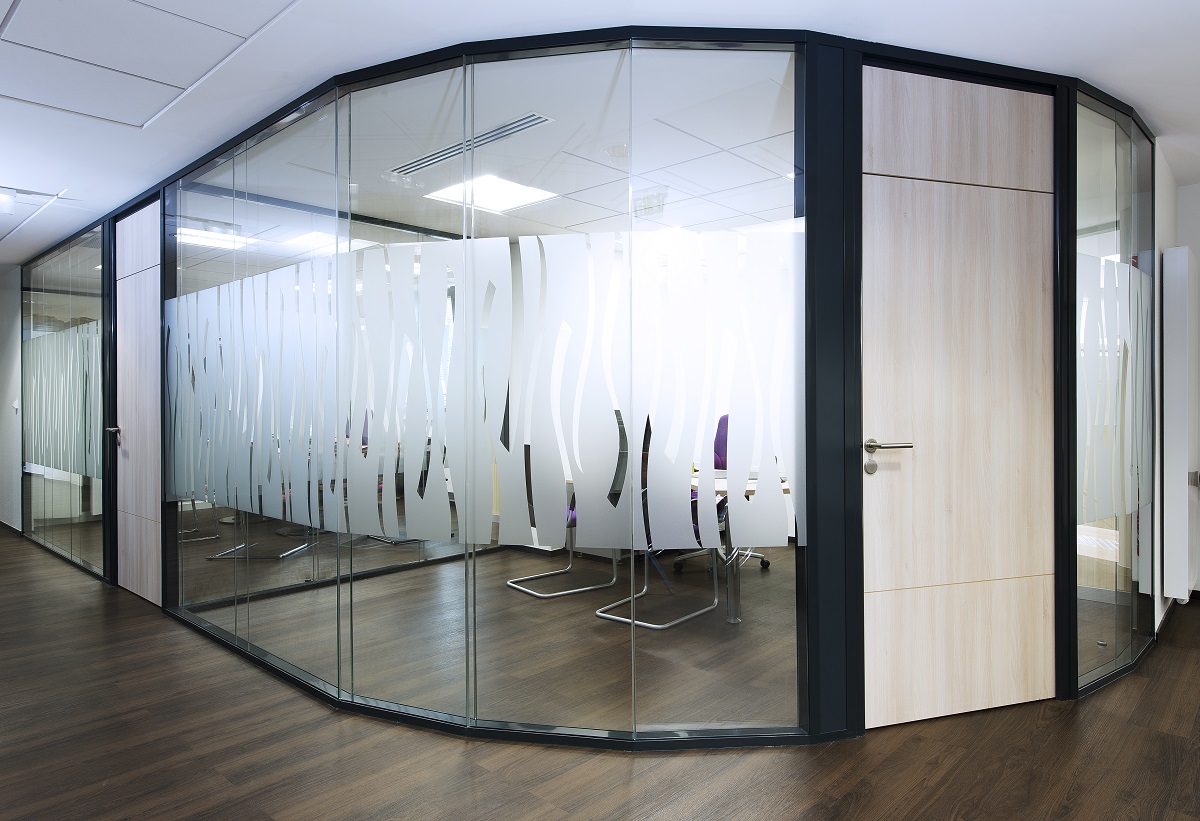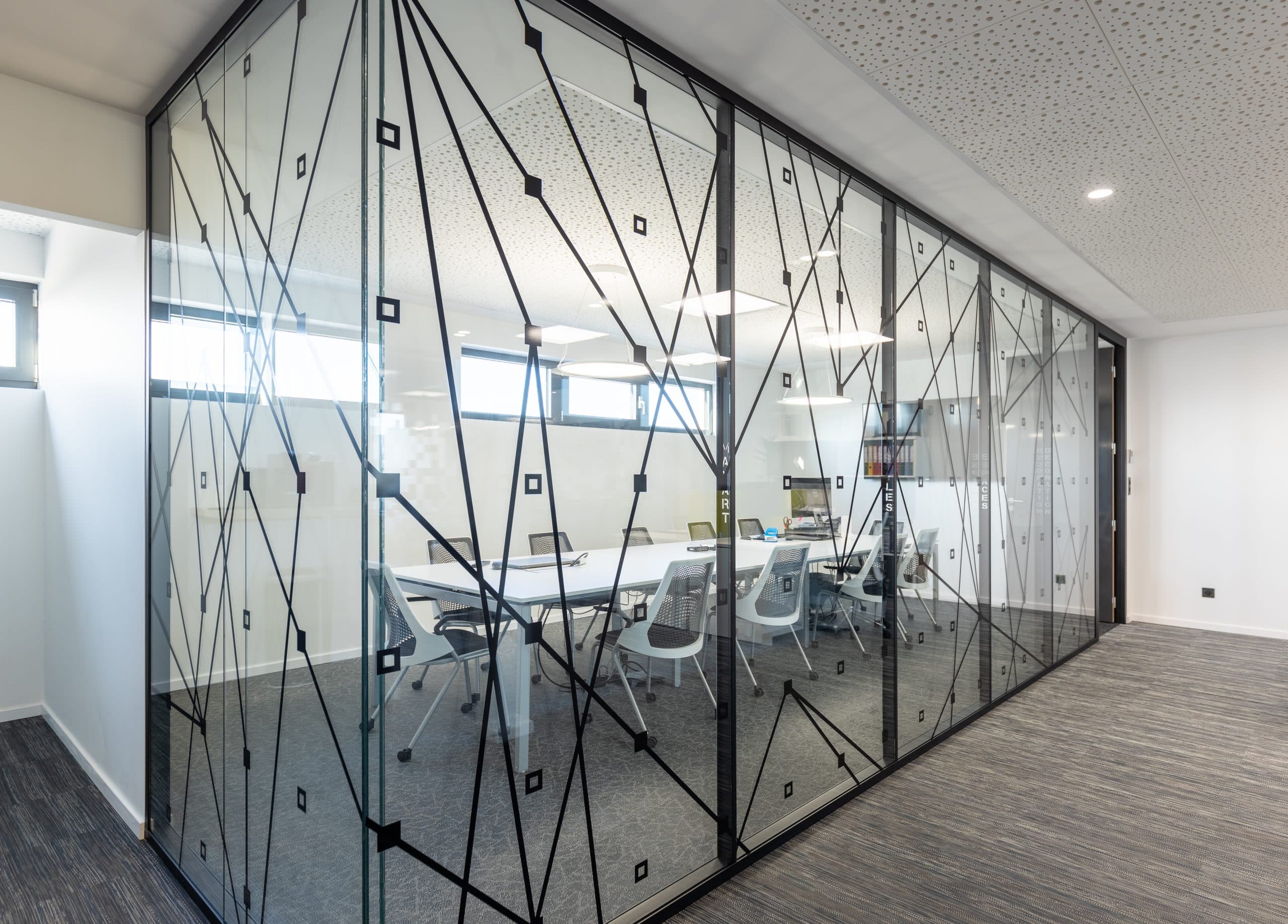 QUALITY GUARANTEES
The certification of our P85® partitions therefore makes it possible to anchor our products in a proven quality approach and to highlight their performance.
DTU 35.1 "Removable partitions"
Our P85® removable partition systems comply with DT 35.1, meeting the requirements for the implementation of removable partitions.
Dynamic and available, our sales team and our design office service are at your disposal to meet your expectations.

Compliance with CER specifications.F.F
The CER association.F.F carries out tests according to precise specifications. This evaluation attests to the compliance of the P85® removable partition with DTU 35.1 standards, its ease of assembly, disassembly and reuse, its quality and robustness, and the sound insulation it provides.
HQE compatibility
The High Environmental Quality (HQE) approach concerns buildings that integrate environmental requirements into their construction or renovation. To do this, they seek to continuously improve the quality of life of the occupants, respect for the environment and economic and energy performance.
The P85® partition is fully compatible with this type of approach.
Approval ATE-12/0058
In addition, the 85 mm bulkhead model has a European technical approval. This specifies the composition and technical characteristics of the removable partitions. This approval allows the CE marking to be affixed to products.