REMOVABLE PARTITIONS P85® E-LINE
REMOVABLE PARTITION 125 mm thick, with cruex joint, conforms to DTU 35.1, suitable for the layout of workspaces
partition
Presentation:
Hollow joint finish of the system, P85® E-LIGNE allows to create harmonious spaces with its melamine panels of 18 or 19 mm thick in applique. The framework of this P85® partition is set back, which reinforces this feeling of robustness.
P85 E-LIGNE actively contributes to obtaining HQE, BREEAM and LEED environmental certifications for commercial buildings.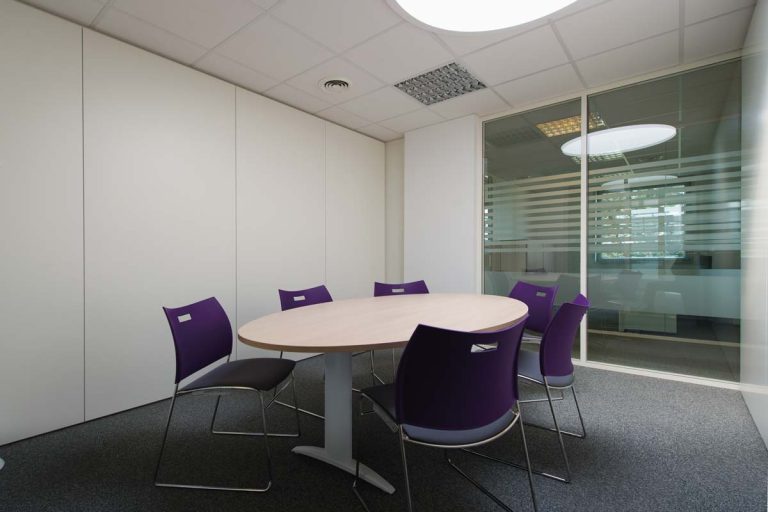 CONFIGURATIONS - P85 partition:
Full height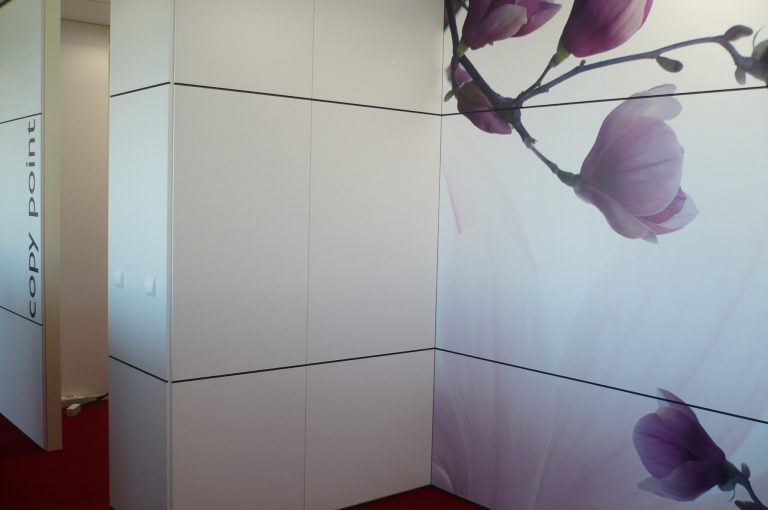 FULL FILLS:
P85 E-LIGNE accepts melamine panels with 18 or 19 mm thickness with plated edges. A wide range of decorations and surface finishes are available in the POLYREY, UNILIN or EGGER ranges. A glass wool 45 mm thick is used between the facings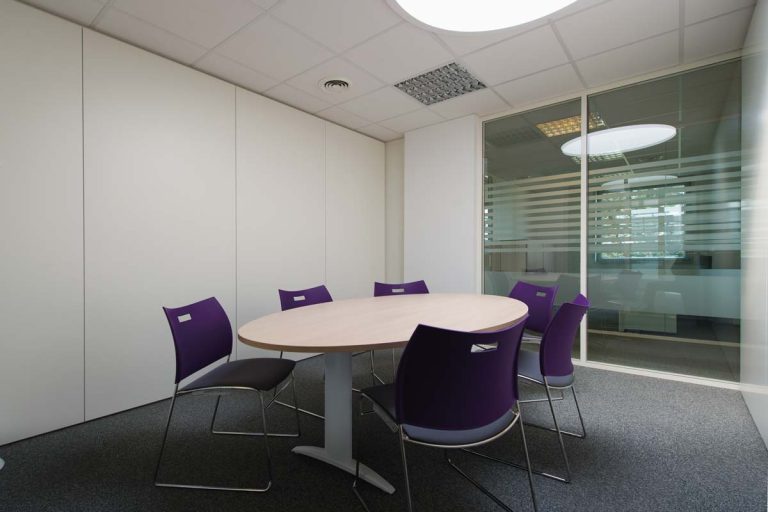 OPTIONS:
Horizontal grooving of the panel
Accessories: Venetian blinds, skirting boards and posts for fluid
passage Glazing: sandblasting, lacquering, glazing, printing on glass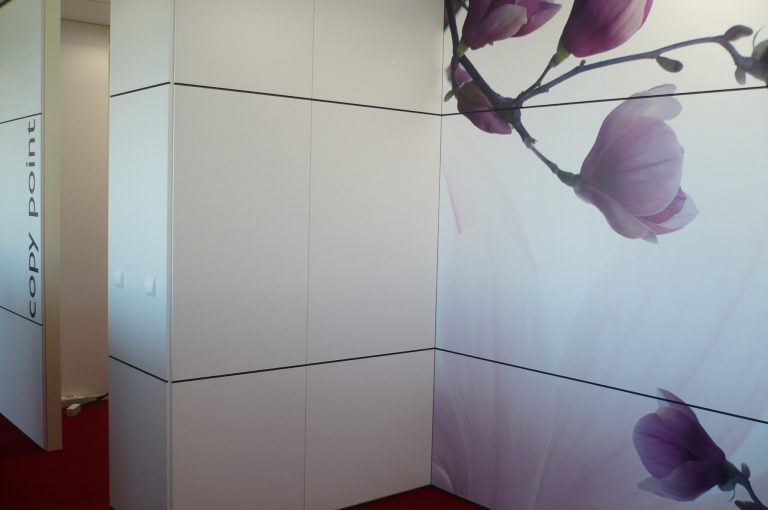 DOORS:
Round or square, the reversible frame in lacquered aluminum accepts a variety of standard doors or any height: solid core laminated wood door 40 mm; full or glazed aluminium frame door swinging, sliding or pocketing; glass door type Clarit 8 or 10 mm swing or sliding.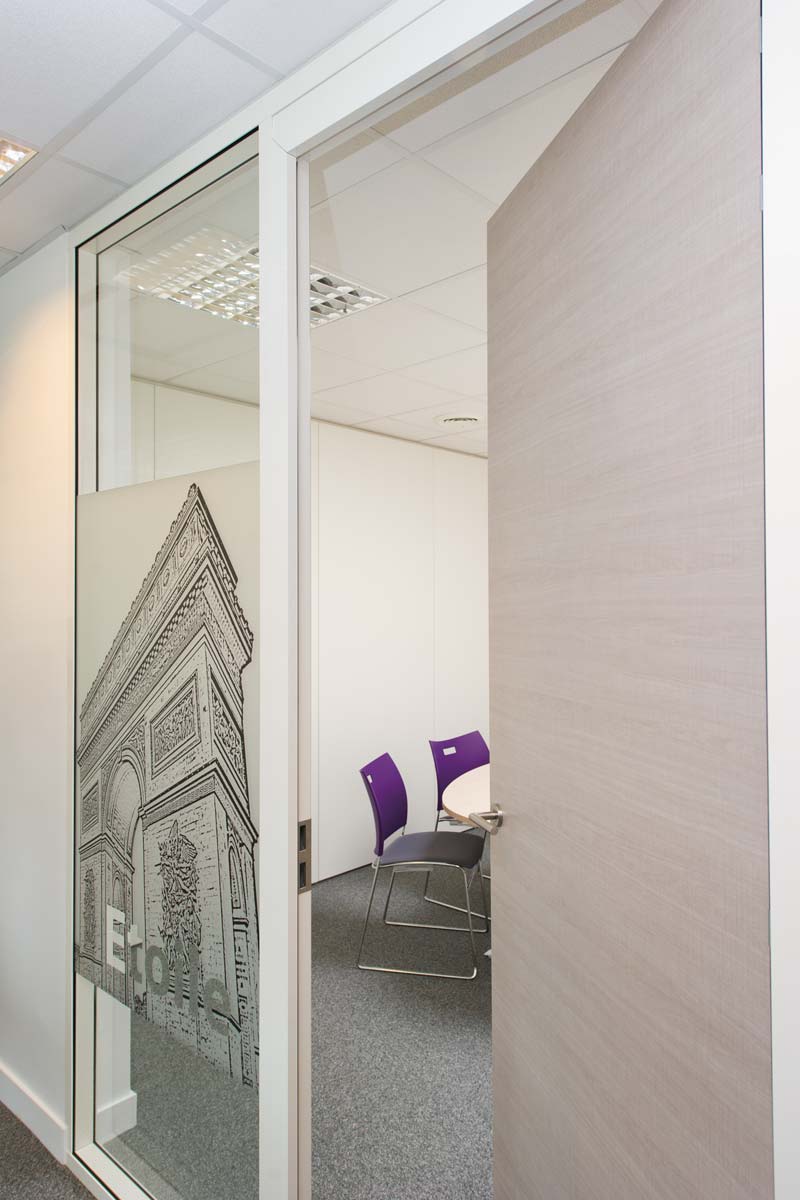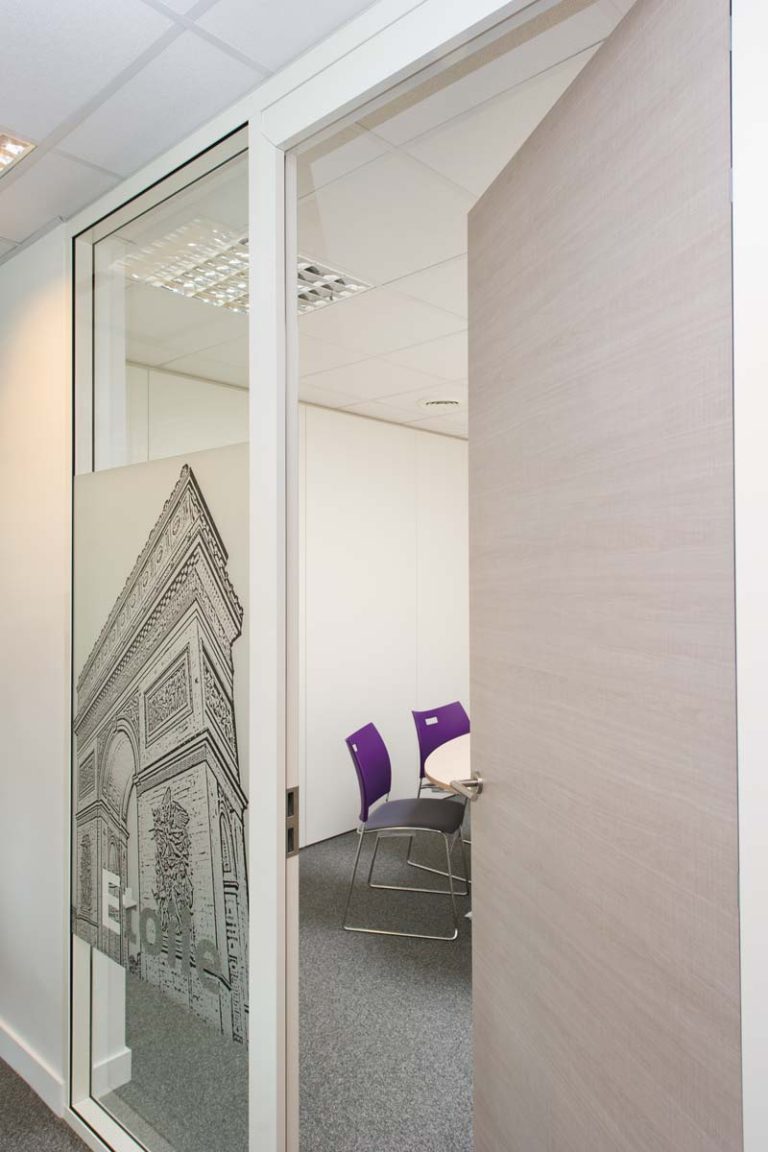 USES partition P85 Partena®:
Individual
offices Meeting rooms