REMOVABLE PARTITIONS
P85 FIFTY
P85® partition, customizable combining transparency and aesthetics
P85® modular partition 85 mm thick, is the first removable removable edge-to-edge glass mounting system. Compliant with DTU 35.1, this type of P85® partition separates workspaces while allowing light to circulate.
Presentation:
P85 FIFTY is the first mounting system for removable glass edge-to-edge bulkhead. In lacquered aluminum, P85 FIFTY removable partition is customizable using powders from the RAL board.
Compatible with single or double glazing, this P85® partition accepts all glass modules from 10 to 12.8 mm. In double glazing, it is possible to integrate a decorative connection to work a signage directly integrated into the partition.
Like the glazing that makes up the partition, all FIFTY components are reusable.
P85 FIFTY actively contributes to obtaining HQE, BREEAM and LEED environmental certifications for commercial buildings.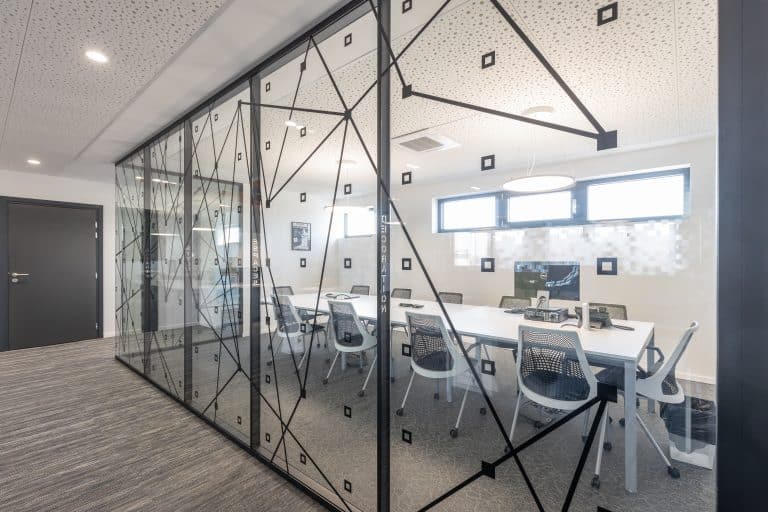 CONFIGURATION:
Full height glazed
Single centered or offset glazing
Double glazing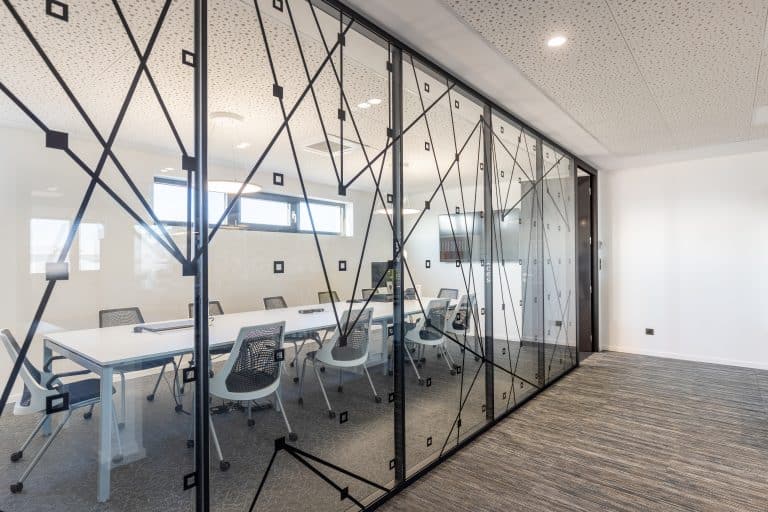 GLASS FILLING:
P85 FIFTY accepts laminated or tempered glazing from 10 to 12.8 mm thick.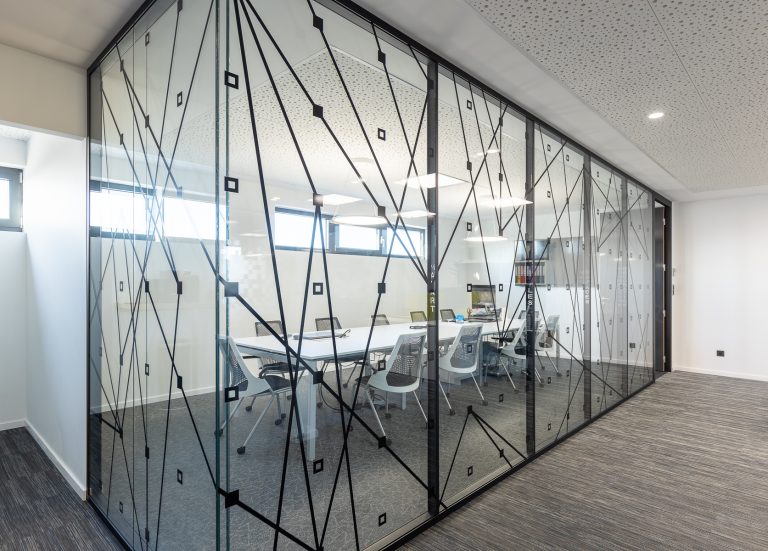 DECORATIVE BOND:
In double glazing, P85 FIFTY partition Partena® can accommodate a decorative connection cut with water jet or laser to integrate a design signage directly to the removable partition. Motifs and / or texts come to dress the partition.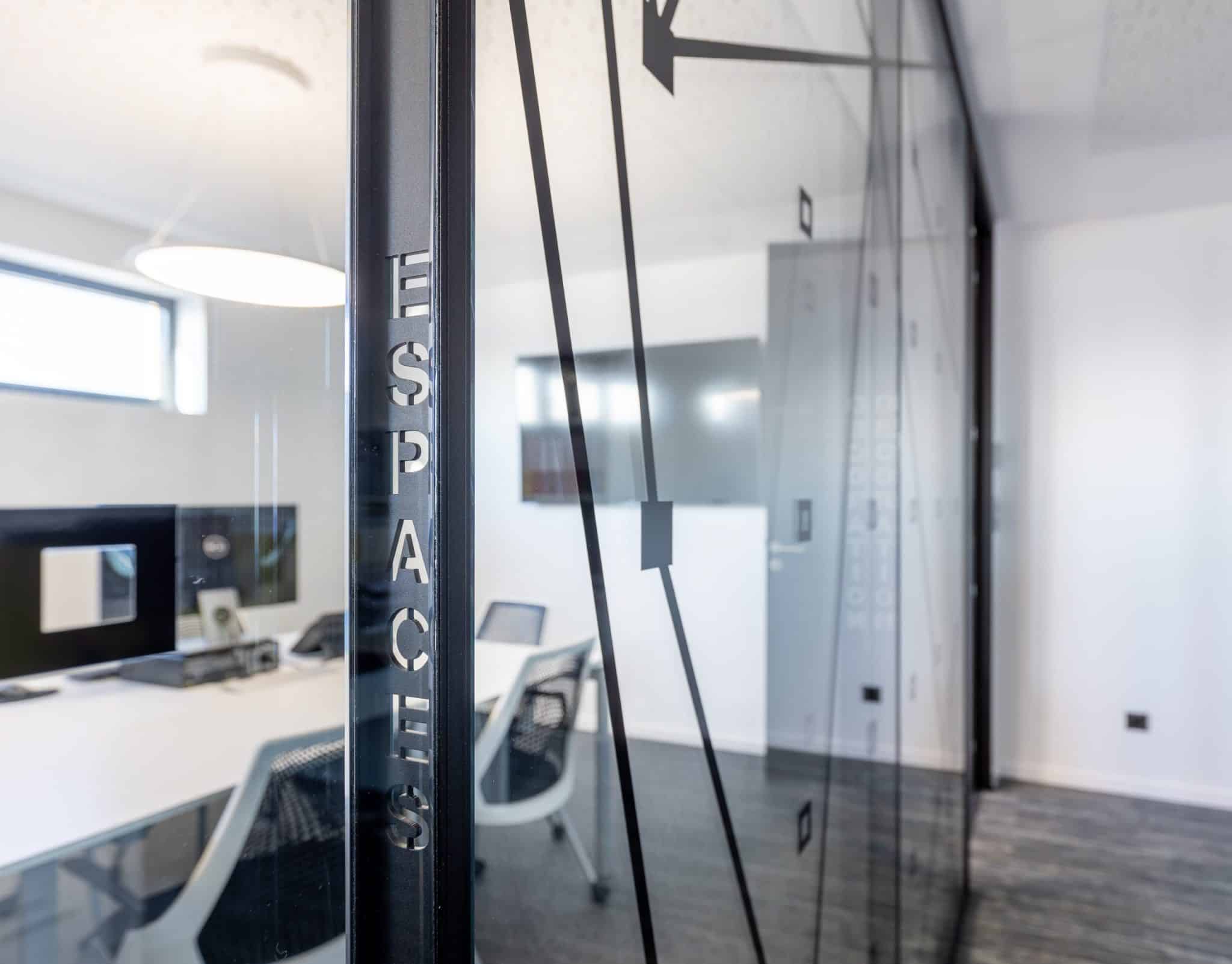 OPTIONS:
Wide choice of lacquering: RAL, Structured Metallized
Decorative connection cut with laser or water jet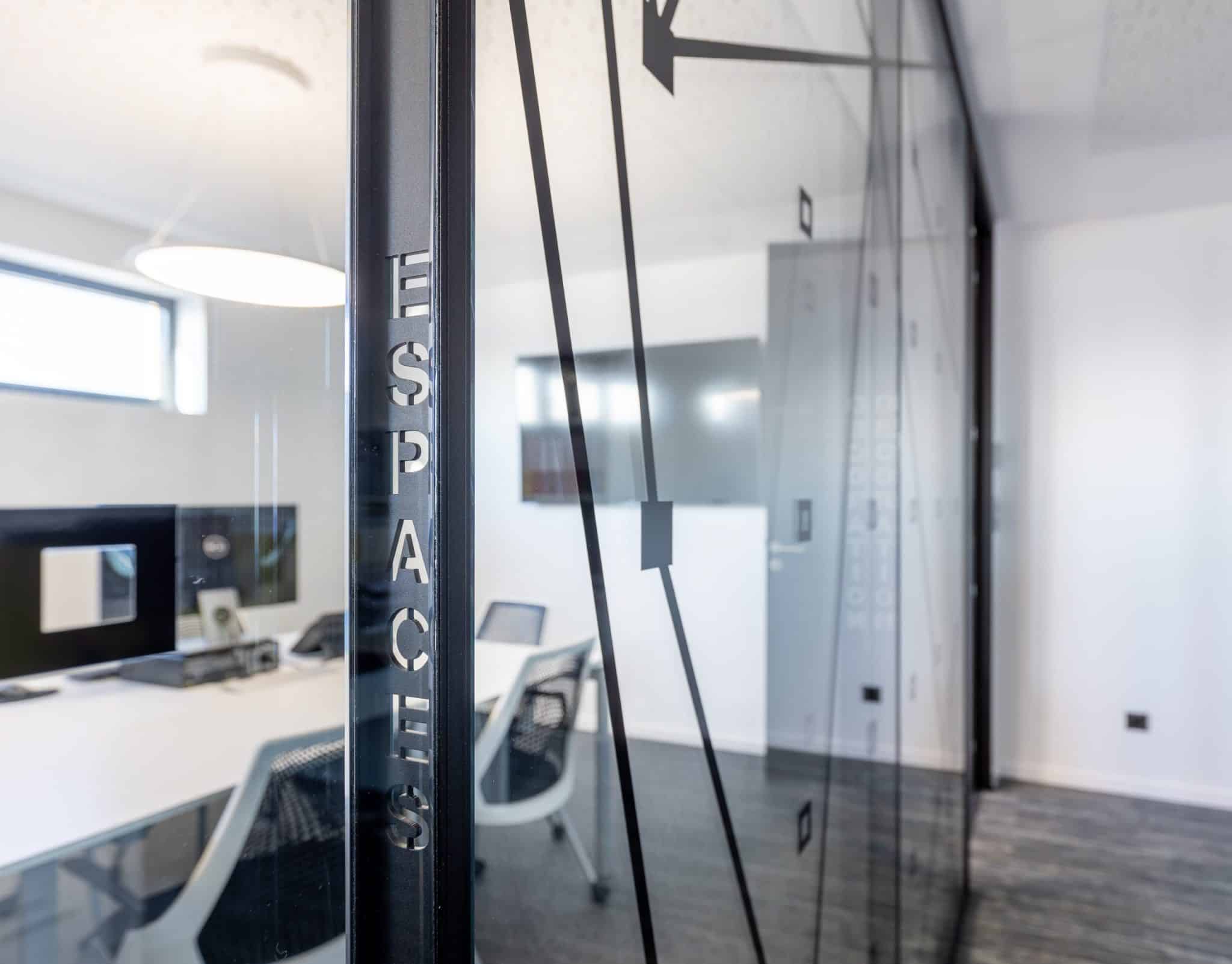 DOORS:
Perfect complement to the P85 FIFTY glazed edge-to-edge partition, the dual-flush DUAL door, makes it possible to offer a sleek high-end layout. Available in laminated wood or glued glazing, the DUAL door fits into a reversible square frame in lacquered aluminum.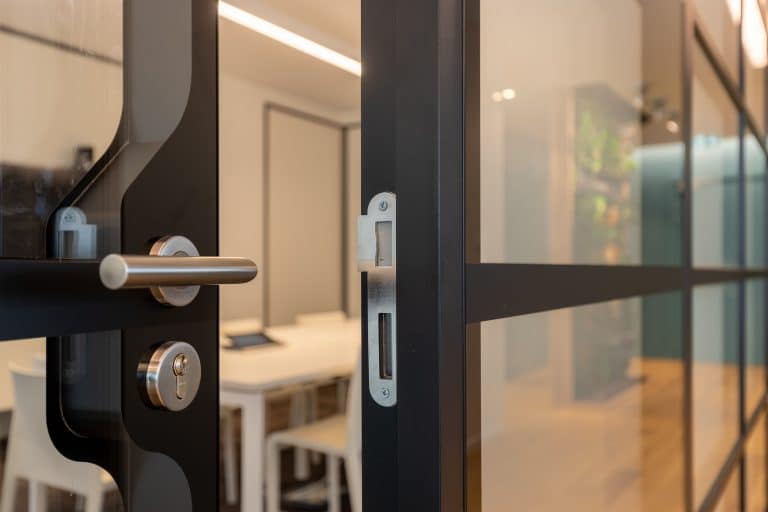 USES of this Partena® modular partition:
Individual
offices Circulation
Meeting rooms
Collaborative
workspaces Lobby