REMOVABLE PARTITIONS P85® INITIAL
REMOVABLE PARTITION P85® of 85 mm, suitable for the development of spaces for the tertiary sector and industry.
P85® modular partition 85 mm thick, under joint cover, compliant with DTU 35.1, adapts to the most varied layouts
Presentation:
With a maximum height of 3500 mm, P85 INITIALE is a versatile system of removable partition with joint cover. Its variety of configurations makes it possible to create many layouts using a single system. Its aluminum frame can be lacquered with all colors from the RAL register.
P85 INITIALE accepts all types of glazing from 6 to 12.8 mm, as well as a wide choice of cladding: standard or phonic plasterboard coated paper, PVC or pre-lacquered sheet metal, melamine panel 12 mm or wood chipboard 12 mm.
P85 INITIALE actively contributes to obtaining HQE, BREEAM and LEED environmental certifications for tertiary buildings.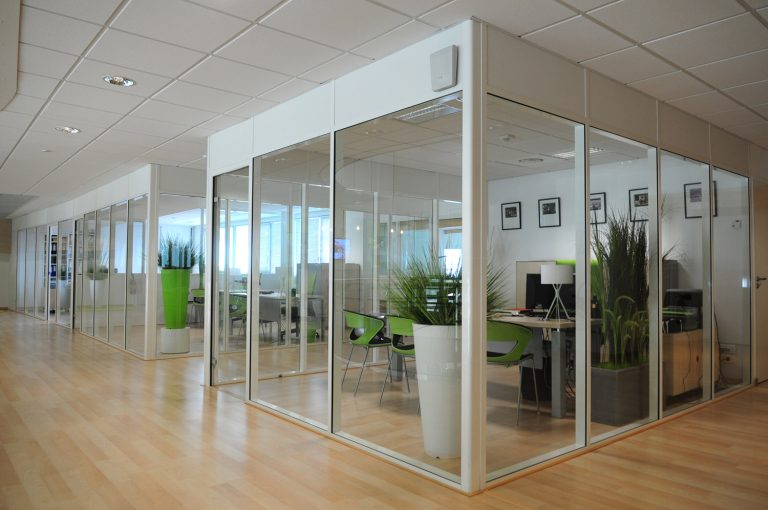 CONFIGURATIONS - P85 partition:
Full height Full with glazed
transom Glazed full height

Glazed on full sill Glazed on sill and transom
full
Offset
single glazing Double glazing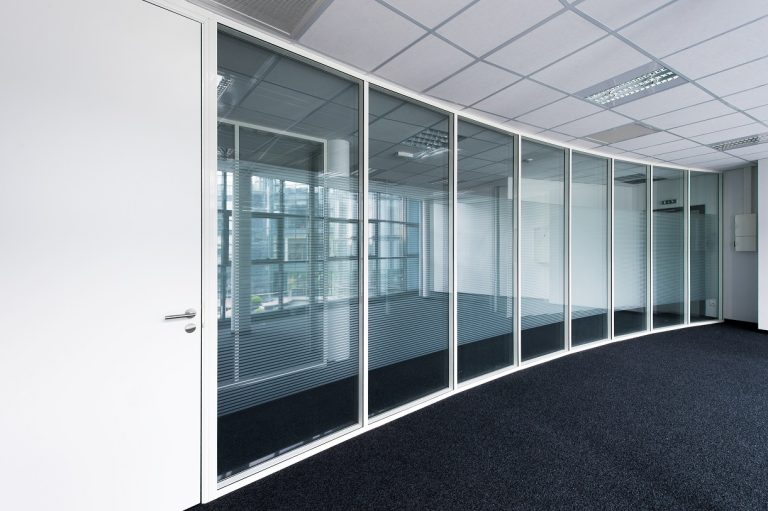 FULL FILLS:
A variety of facings are compatible with the P85 INITIALE system: standard BD13 plasterboard or acoustic coated paper, PVC or 0.75 mm pre-painted flat sheet; cellulose fiber plate; melamine panel 12 mm; chipboard wood 12 mm; Compact laminate panel 12.5 mm.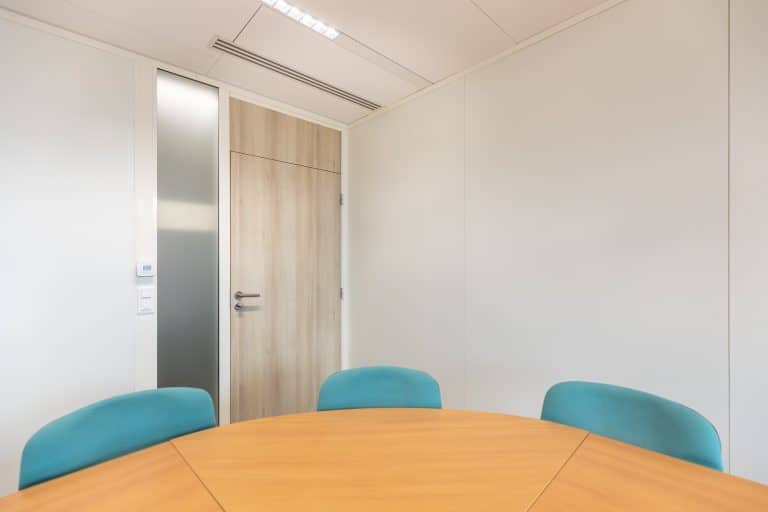 GLASS FILLING:
P85 INITIALE accepts laminated or tempered glazing from 6 to 12.8 mm thick.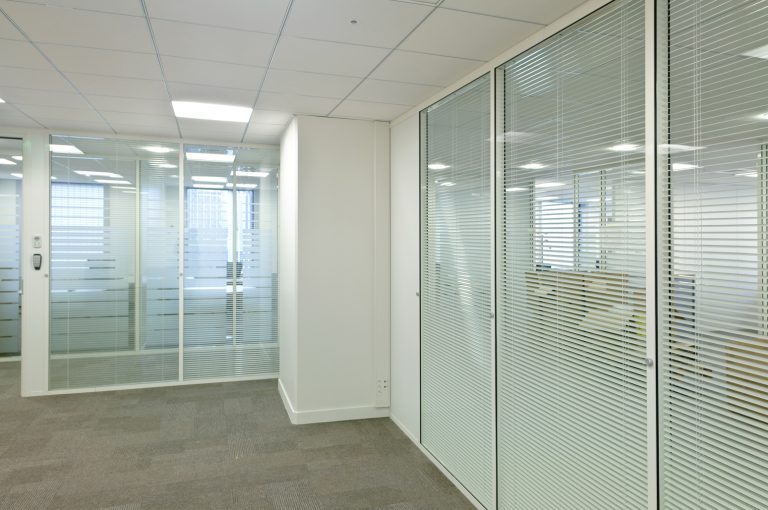 OPTIONS:
Mini hollow
joint cover Accessories: Venetian blinds, posts for fluid
passage Glazing: sandblasting, lacquering, vitrophanie, glass printing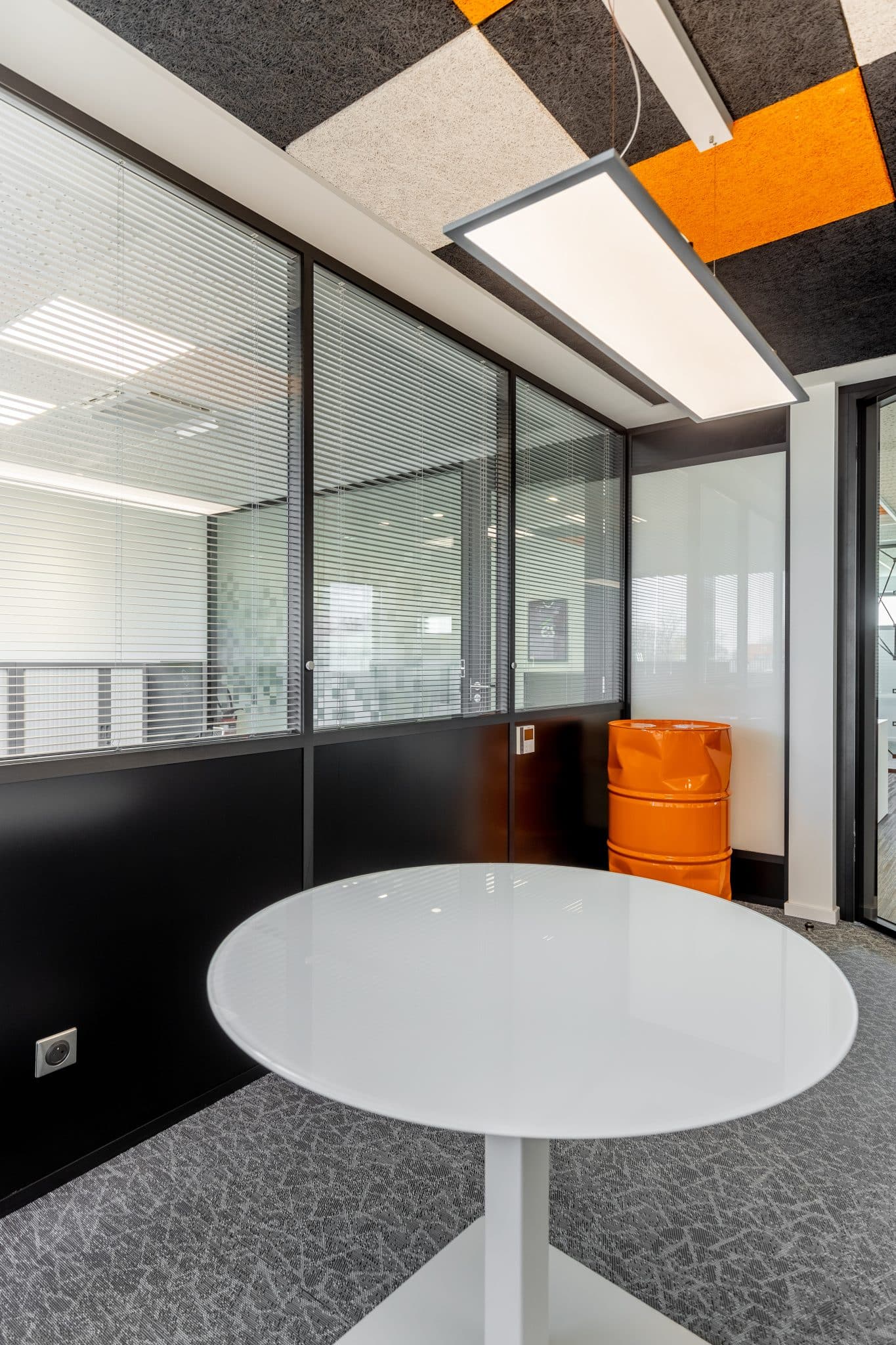 DOORS:
Round or square, the reversible frame in lacquered aluminum accepts a variety of standard doors or any height: solid core laminated wood door 40 mm; full or glazed aluminium frame door swinging, sliding or pocketing; glass door type Clarit 8 or 10 mm swing or sliding.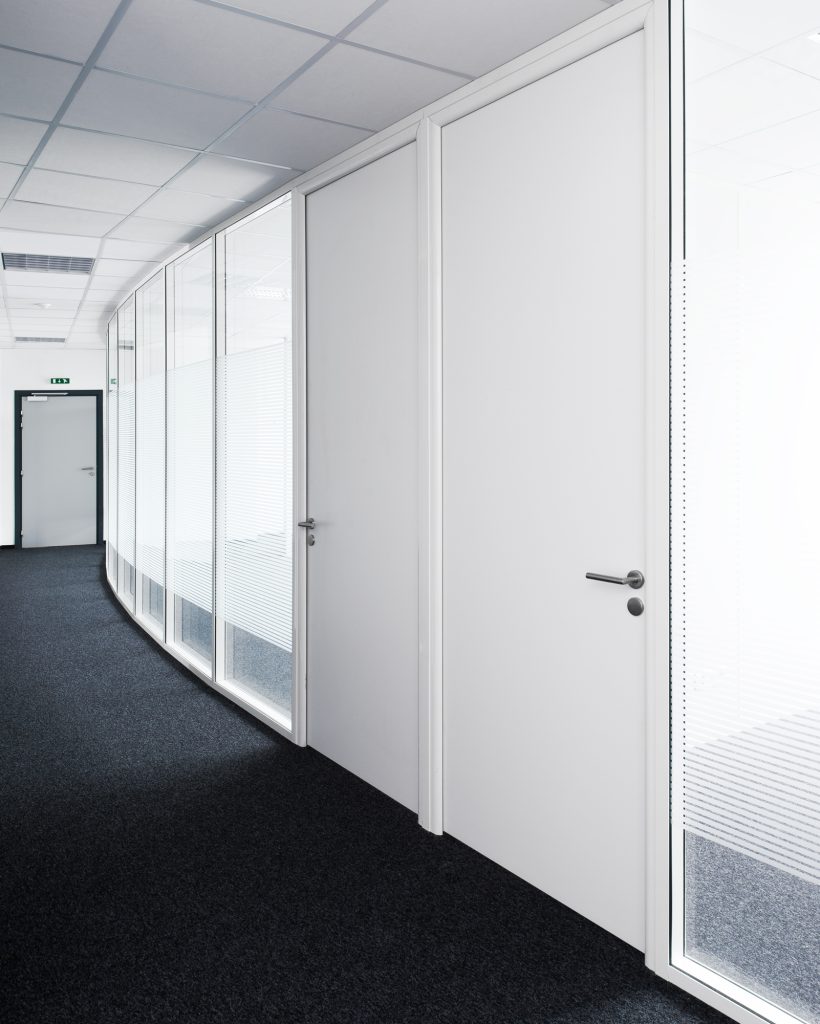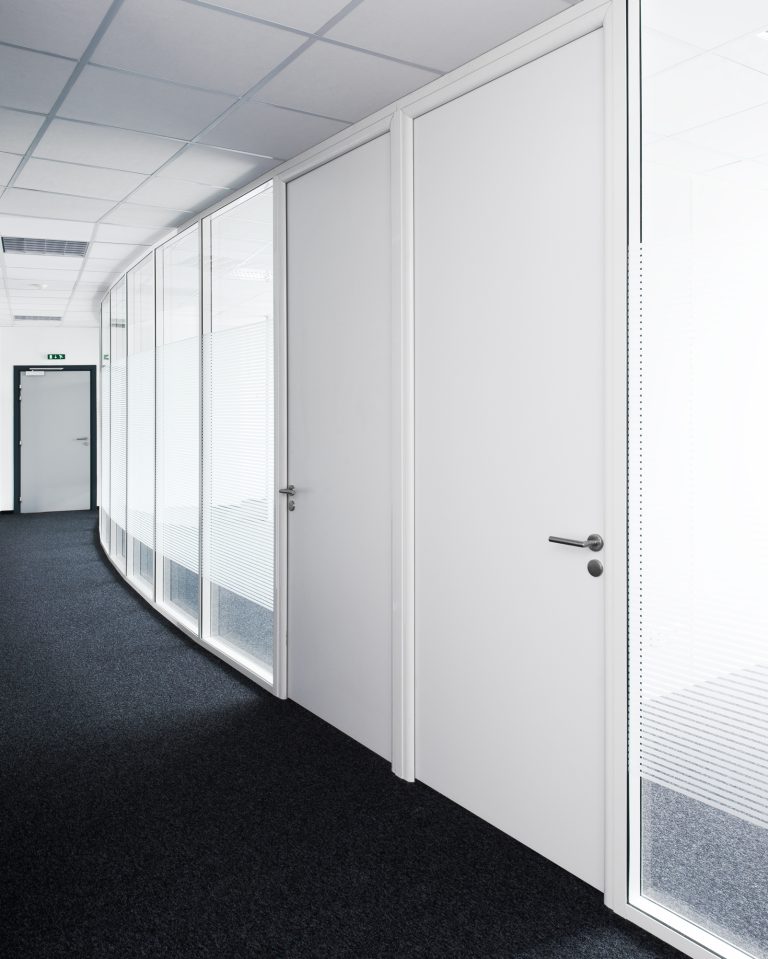 USES of this P85® modular partition:
Individual
offices Circulations
Meeting rooms