13 mm Saniclips® compact laminate booth for the development of sanitary spaces in communities and establishments open to the public (ERP).
The machining of the compact laminate panels of our sanitary cabins is carried out on our production site activity Saniclips de Falaise (14).
Presentation:
The compact sanitary cabins Epure 13, meet ERP requirements, manufactured in laminate panels resistant to impacts, abrasion and scratches, moreover its maintenance is easy.
For a fast and solid installation, the mounting system of our sanitary partitions is based on full-height profiles. The accessories are carefully chosen for the durability and aesthetics of the final
product The EPURE 13 prefabricated sanitary cabin complies with the accessibility standard in the ERP by offering a minimum height of 2020 mm and facilities provided for People with Reduced Mobility (PRM).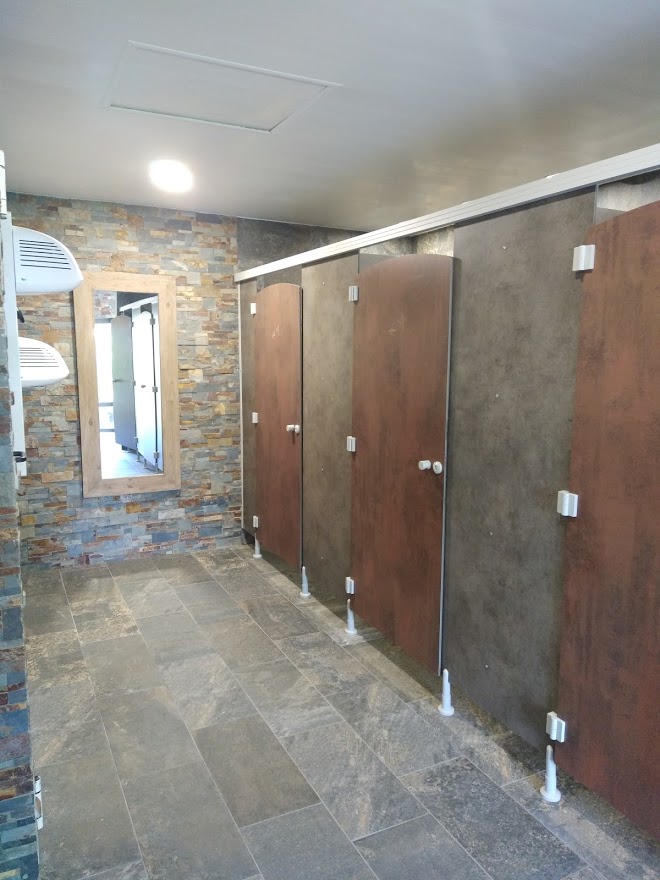 Assembly and fasteners:
Rectangular headband with covers at the rear ensuring the stability of the sanitary
cabin All-height profile in lacquered aluminum for better resistance over time and use
Full-height aluminum U-profile for wall
mounting 3 hinges per door, one of which is spring to ensure automatic closing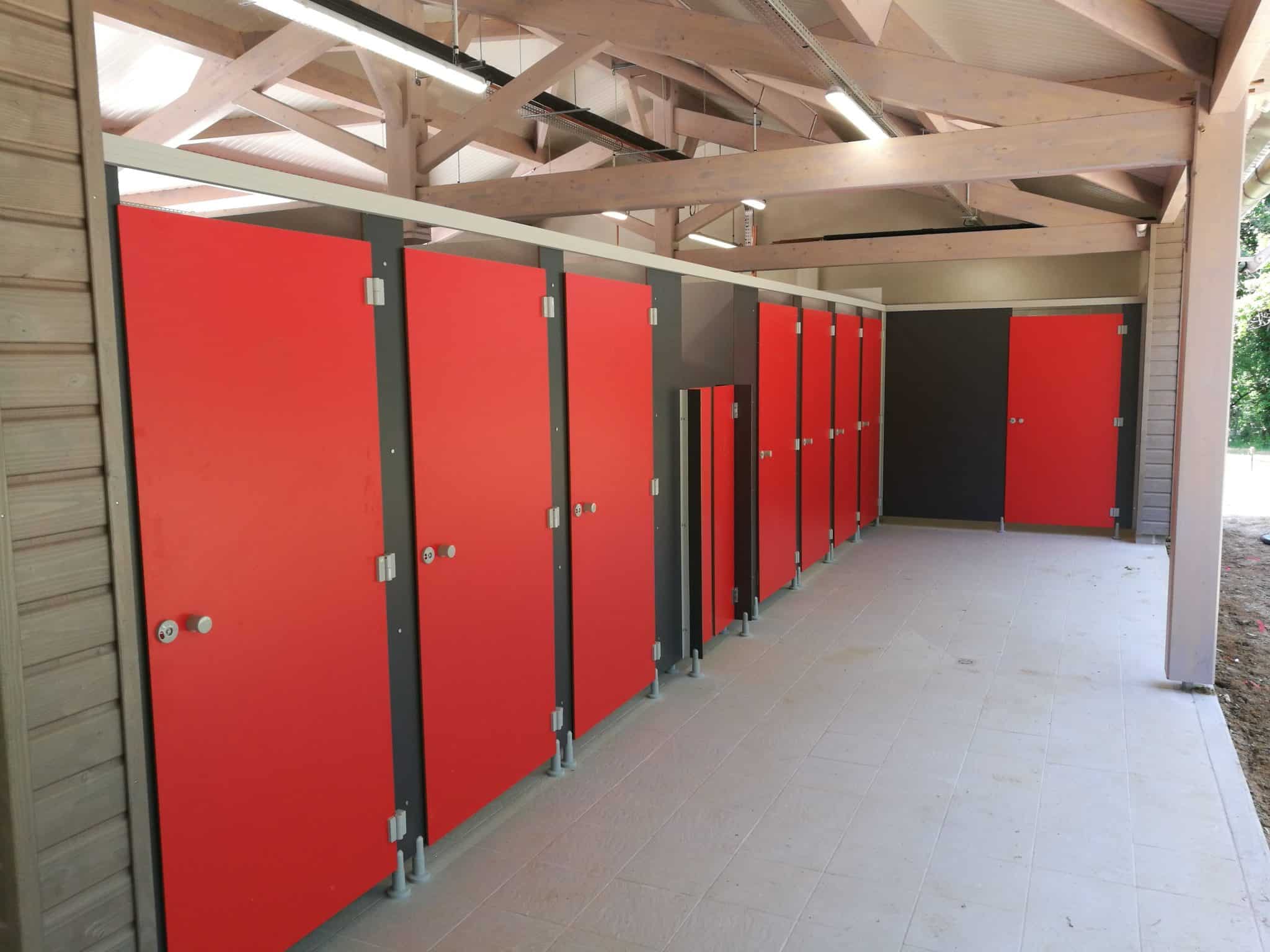 Technical specifications:
Compact laminate panels 12.5 mm Maximum height 2150 mm – 2020 + ground clearance 90 to 130 mm

Door height 1885 in wall with 3 hinges including 1 spring
Nylon or anodized
aluminum accessories Assembly over the entire height by lacquered
aluminum profiles Non-through
stainless steel screws Pre-drilled elements to facilitate assembly on site.
Compliant with the ERP accessibility standard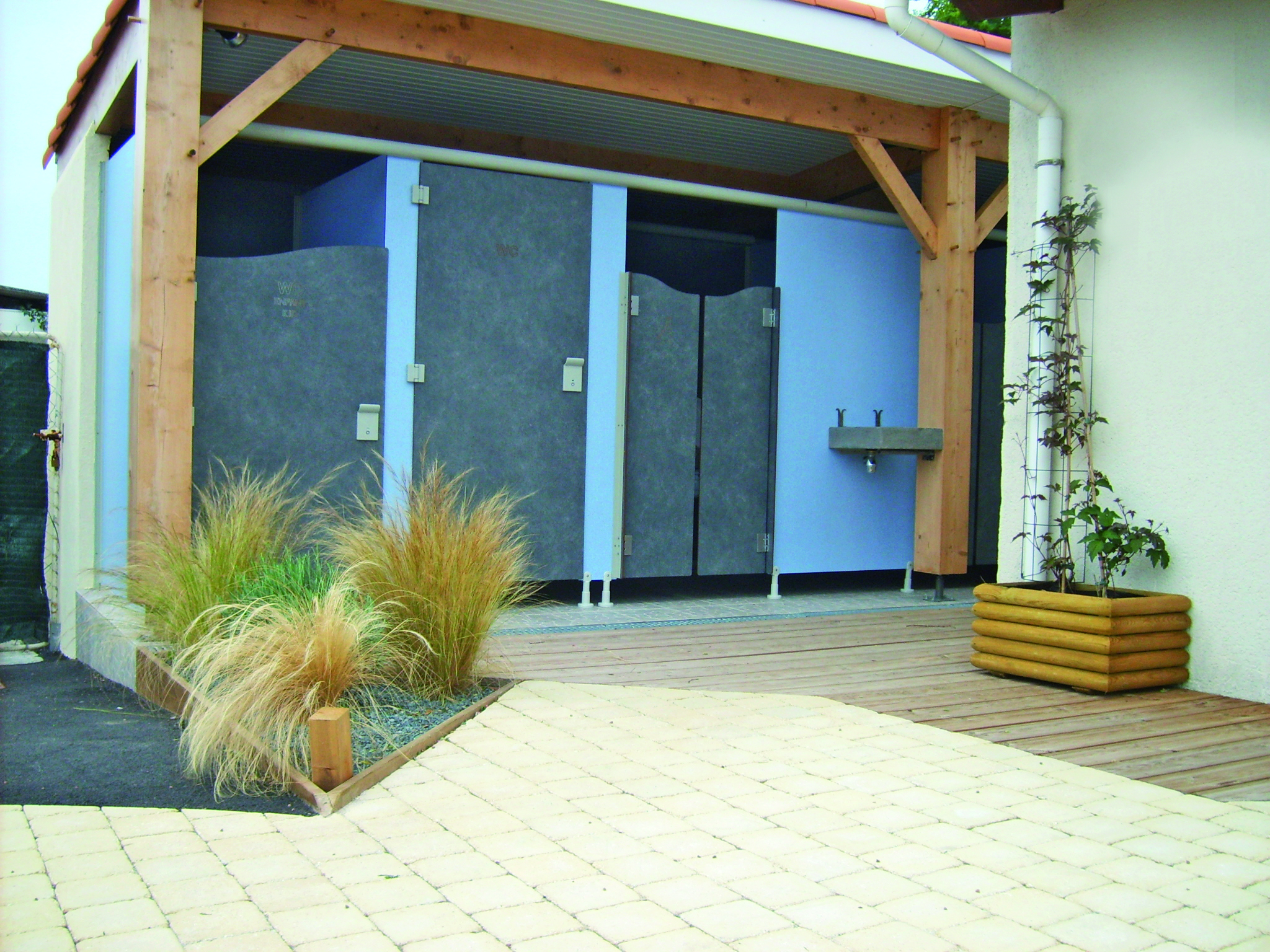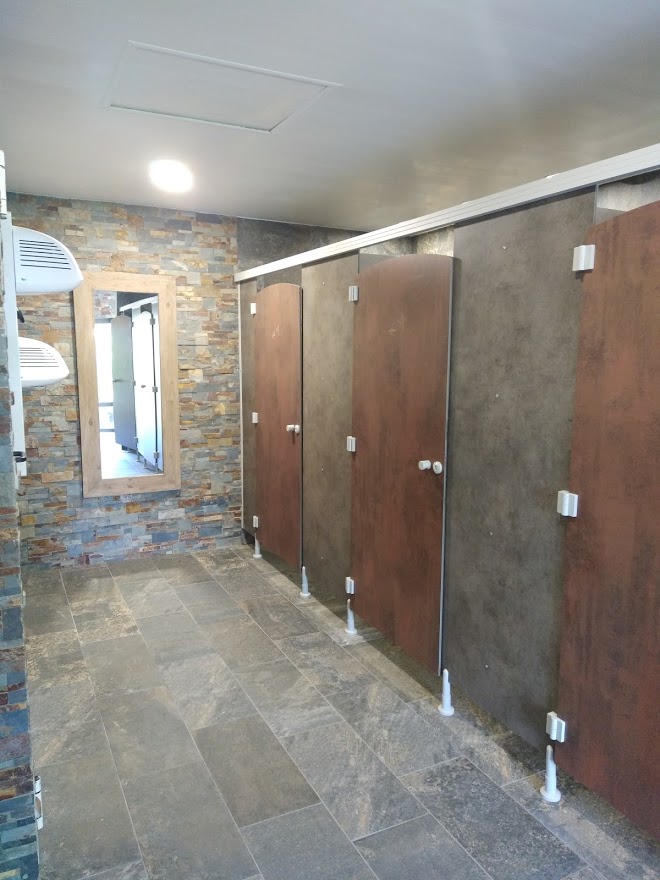 Use
Our Epure 13 range is recommended for collective sanitary facilities;
Schools: schools, colleges, high schools, sports facilities: gymnasiums, stadiums Swimming pools and aquatic centers.
Petrol
stations Tertiary
offices Shopping
centres Campsites and other establishments in the Hôtellerie de Plein Air