Saniclips compact laminate cabin for the development of children's sanitary spaces in schools, nurseries and outdoor hotel establishments®.
The machining of the panels of our sanitary partitions is carried out on our Saniclips production site in Falaise (14)
Presentation:
Equipped with an anti-finger clip seal and a door without lock, the SANIKIDS prefabricated sanitary cabin has been designed to offer a product suitable for children in nurseries, nursery schools and outdoor hospitality establishments. Resistant and playful, this sanitary cabin is made from compact laminate thickness. Its mounting system offers excellent durability and ease of maintenance.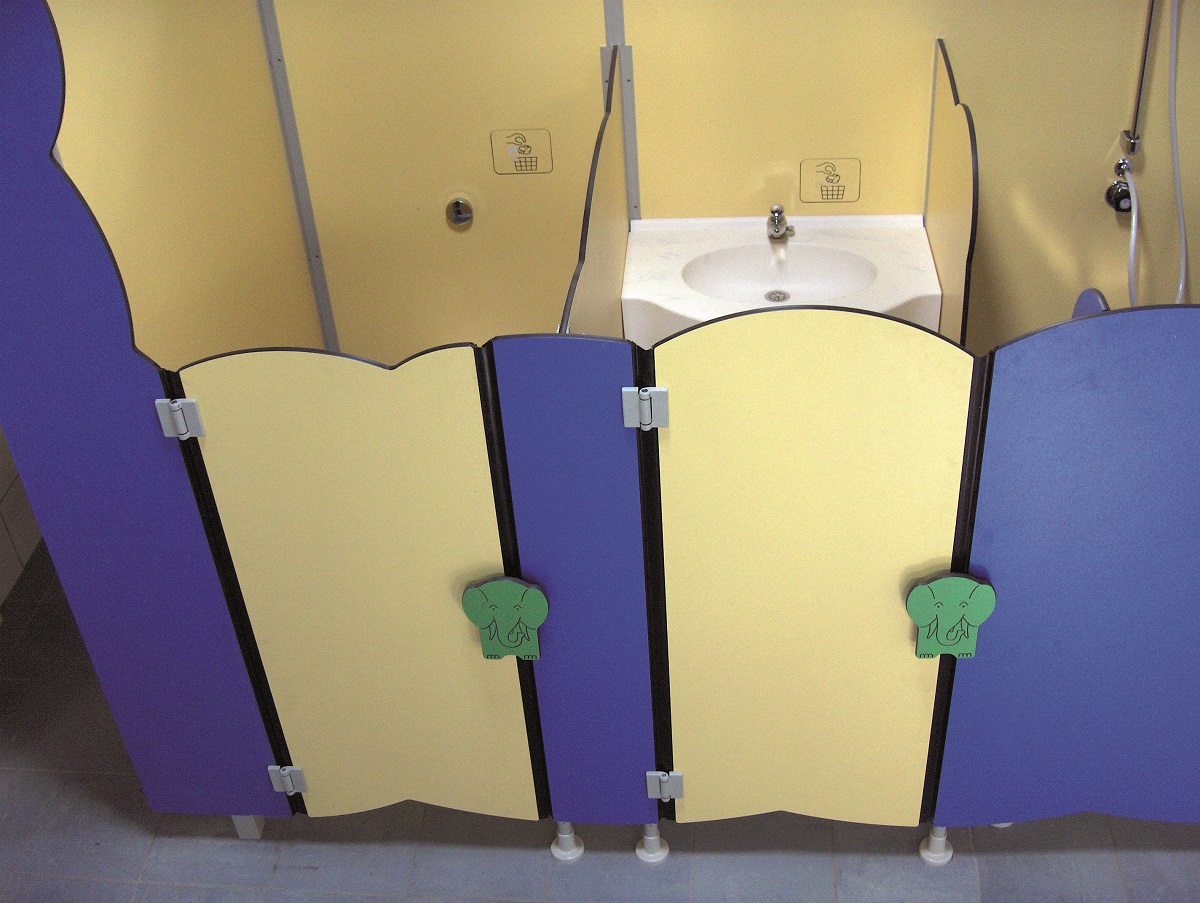 Sanikids:
Rectangular headband with covers at the rear ensuring the stability of the sanitary
cabin All-height profile in lacquered aluminum for better resistance over time and use
Full-height aluminum U-profile for wall
mounting 3 hinges per door, one of which is spring to ensure automatic closing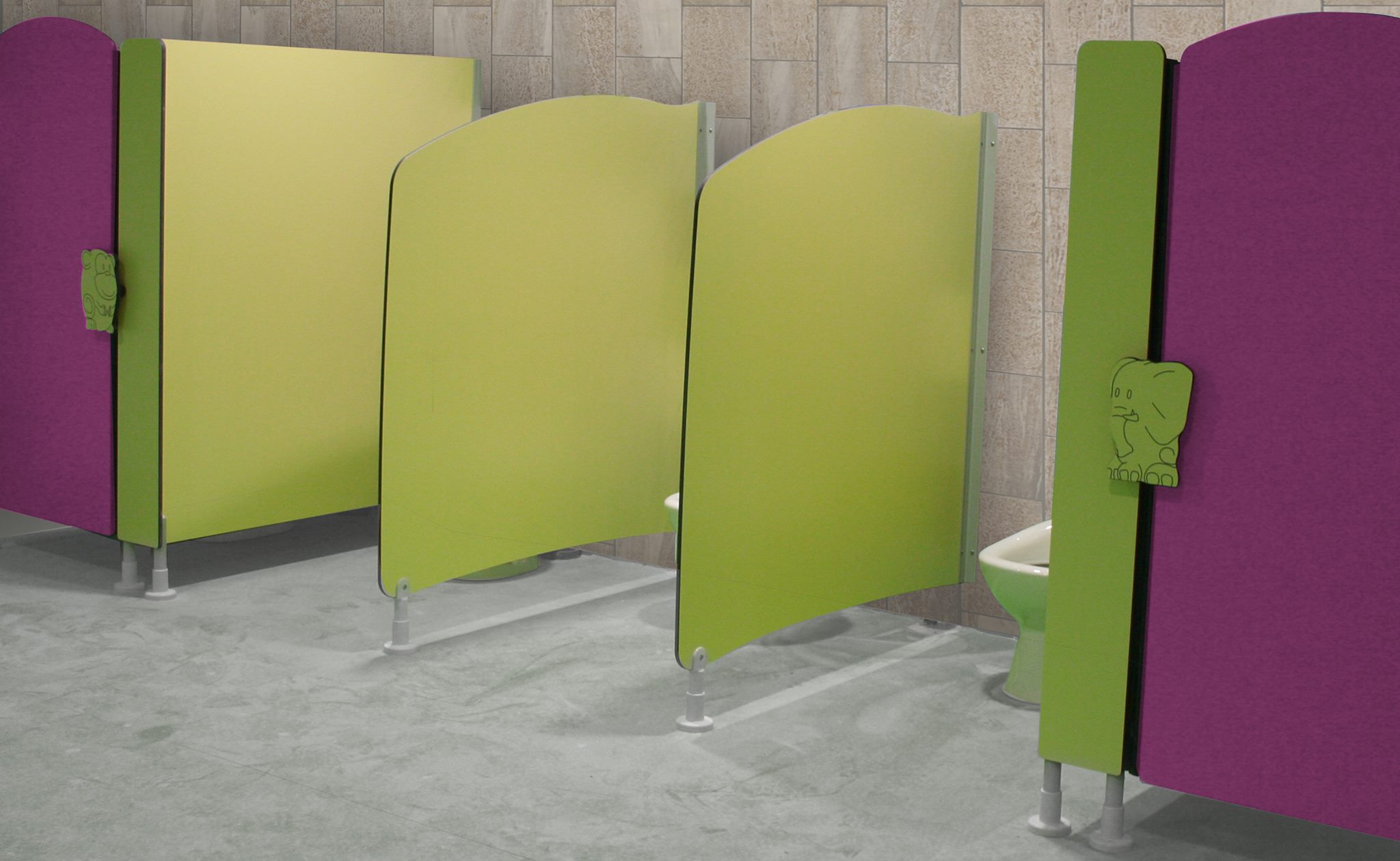 Technical characteristics, Assembly and fastening:
Full-height bonding using an aluminum profile for better hold and resistance to intensive
use Aluminium U-profile over the entire height for stainless steel
wall mounting Possibility of fitting the cabin without door
Anti-finger clip seal over the entire height of the cabin
Original handle
shapes Non-through
screws Pre-drilled elements for easy assembly on site.
Playful door handles of your choice, made of compact laminate and without lock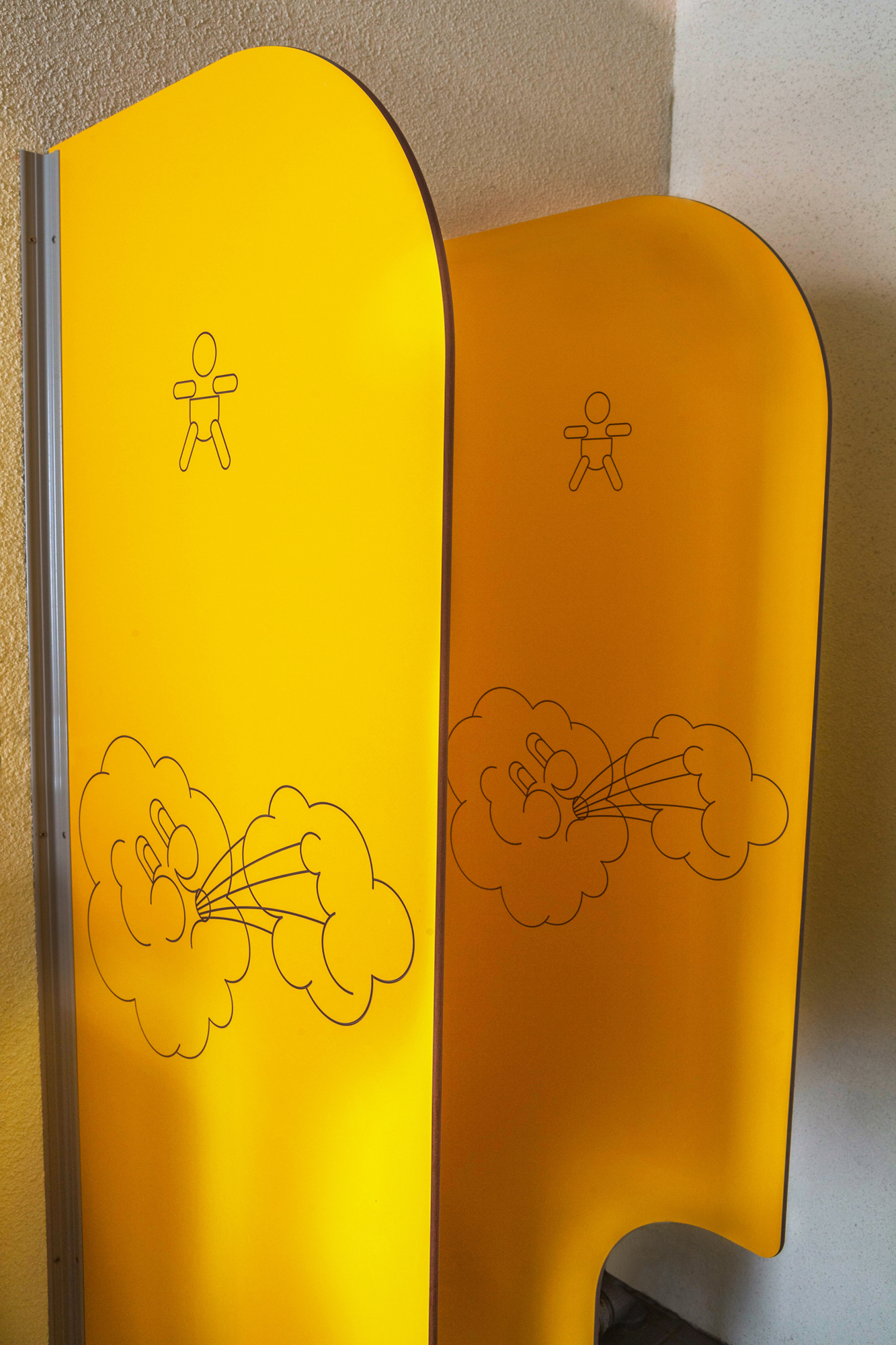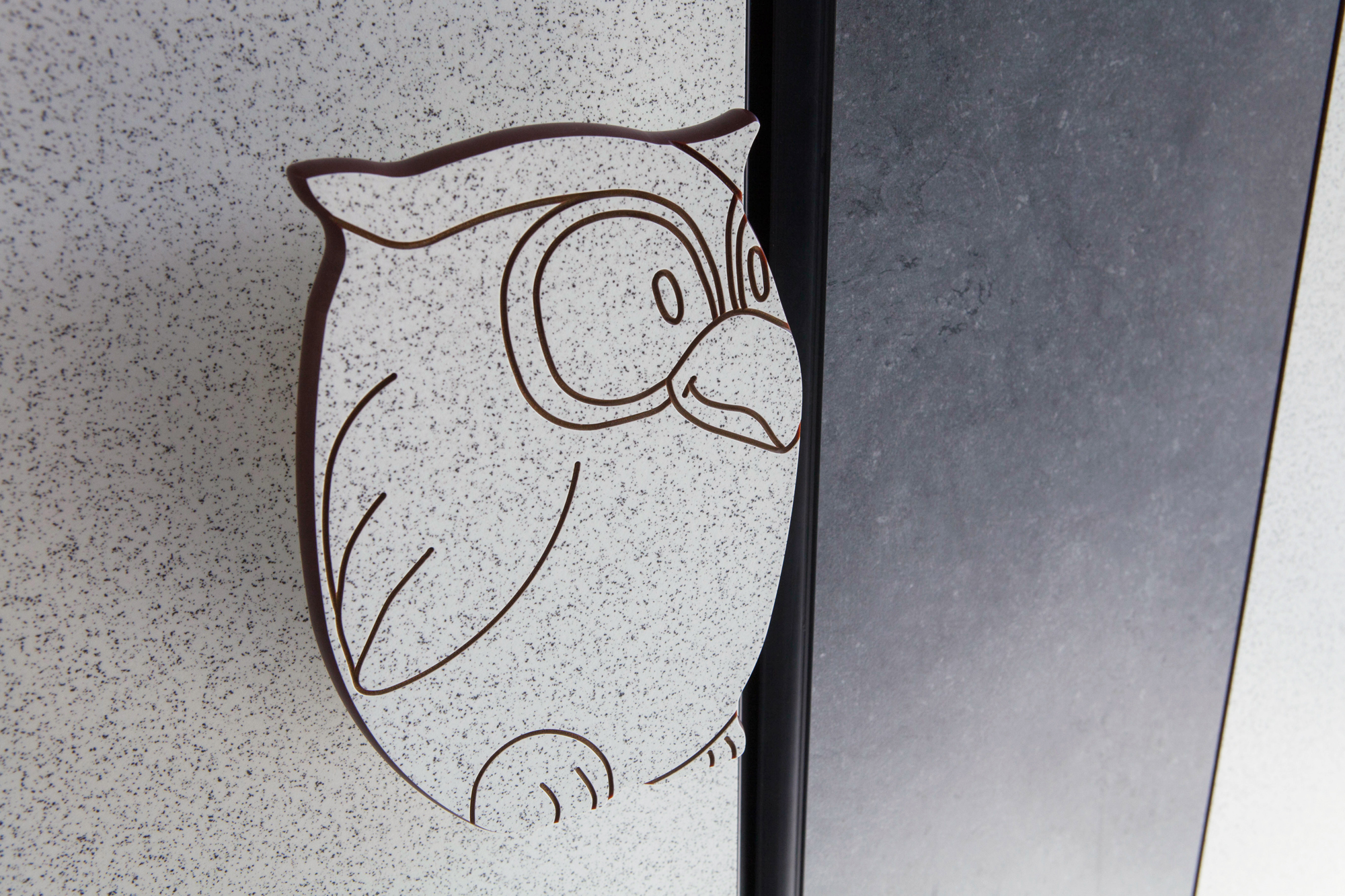 Use
Nurseries
Nursery
schools Shopping
centres Campsites and other establishments of the Hôtellerie de Plein Air