Saniclips® urinal separation
Easy to maintain, hygienic and very resistant, the SANICLIPS® urinal partition is the ideal complement to your sanitary spaces. With or without feet, it is held by a lacquered aluminum angle ensuring its stability. In its version with feet, the SANICLIPS® urinal separator is available with an anodized aluminum or nylon foot.
The machining of the panels of compact sanitary cabins is carried out on our production site Saniclips in Falaise (14)
panel
The thickness of the panel varies depending on the type of separation:
10 or 12.5 mm for foot separations 10 or 12.5 or 20 mm for foot separations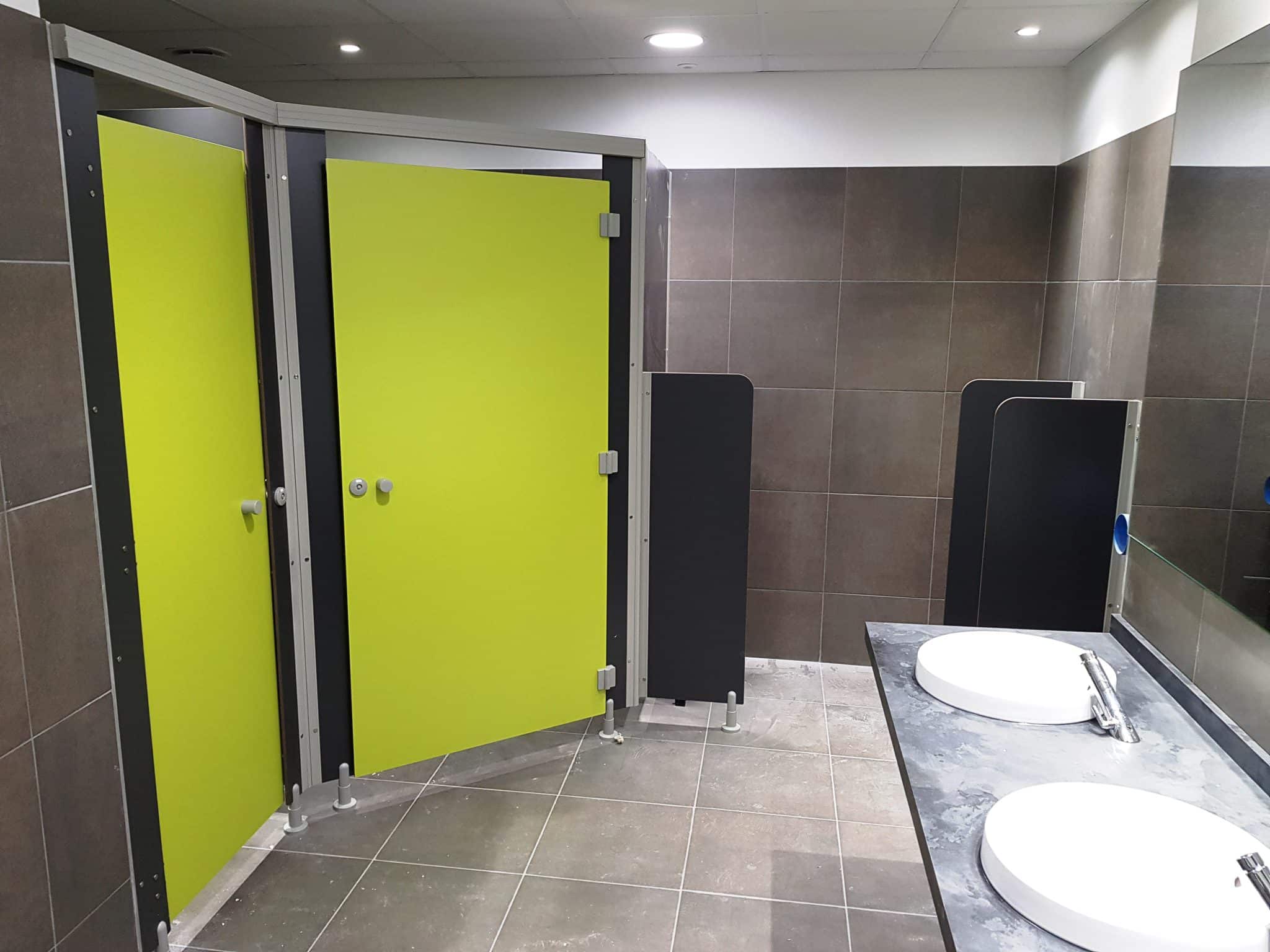 PMR solution:
The dimensions and heights of SANICLIPS® accessories and collective sanitary facilities comply with the accessibility standard in establishments open to the public (ERP).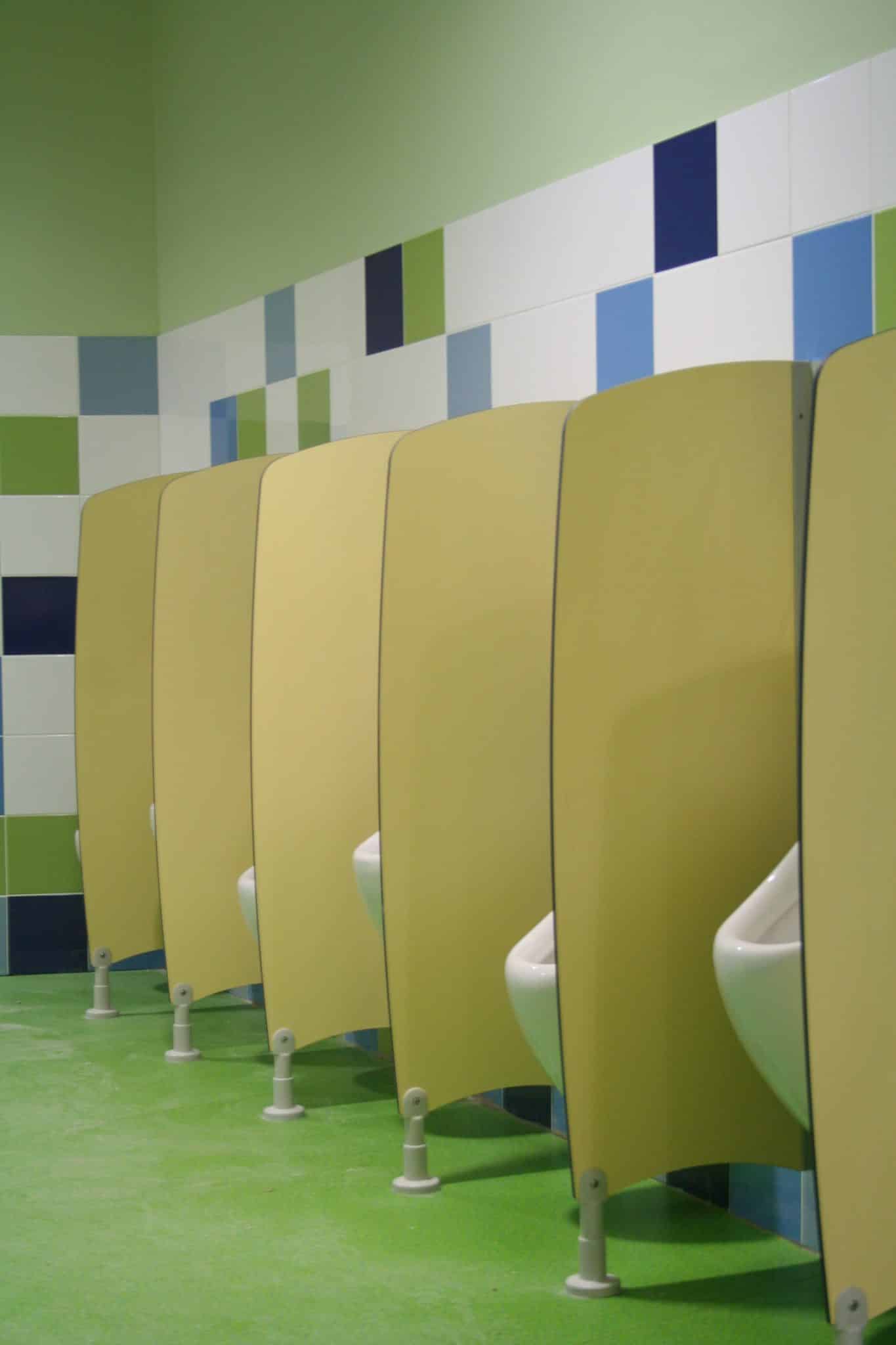 Decorations and finishes:
A selection of more than 20 sets is available from the Qovan map. Compact laminate panels are composed of 2 sheets of decorative melamine, 70% kraft paper sheets and 30% thermosetting resins. The panel is extremely resistant to external aggressions (shocks, abrasion, chemicals, oxidation, etc.).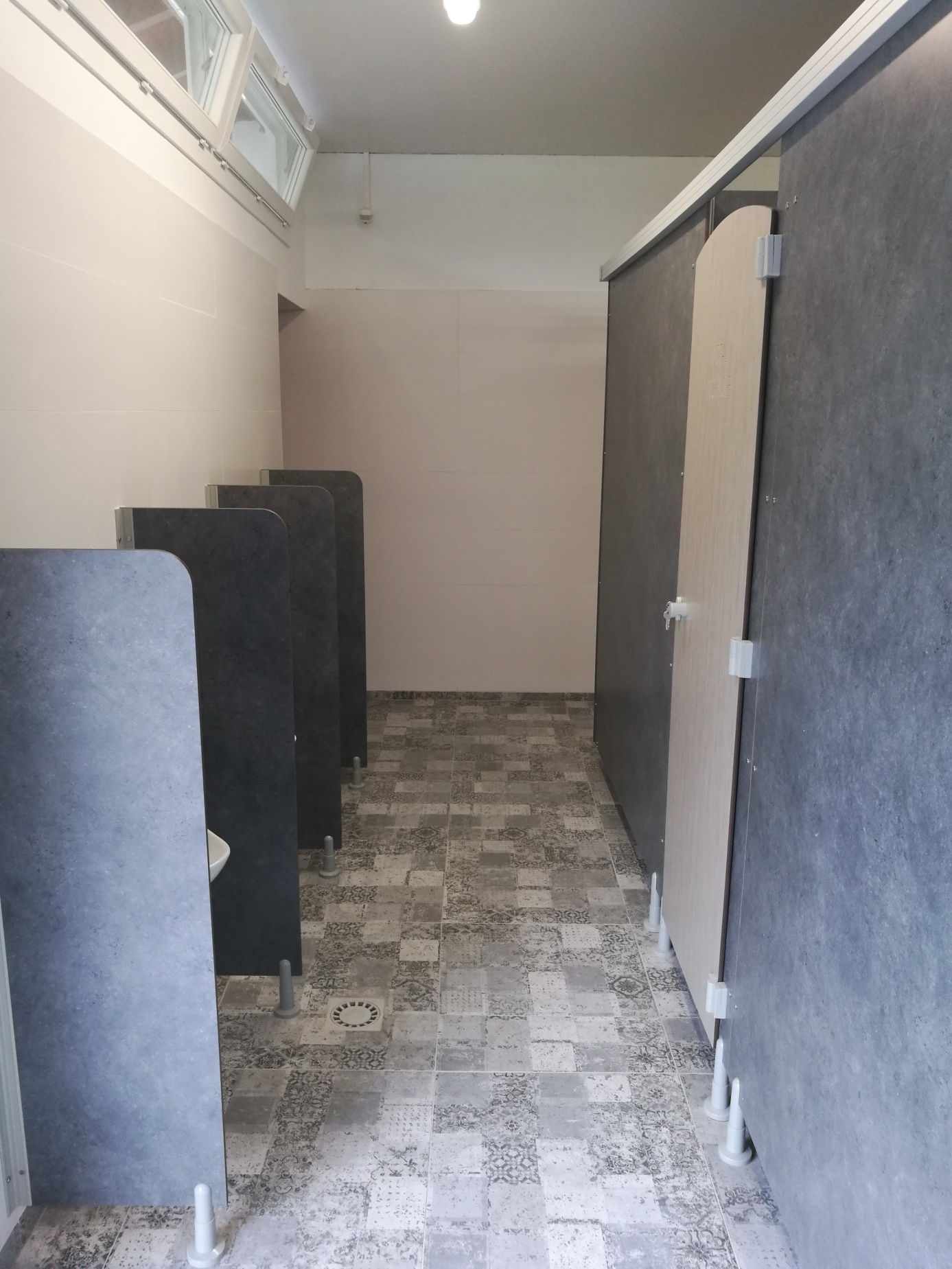 Options for children:
We also offer separation screens for children as part of our Sanikids range.