Saniclips® washbasin plans
Washbasin plans:
Applied on a wall or with separations, the washbasin is the ideal complement to your sanitary spaces. It is made of compact laminate panels with a thickness of 10 mm or 12.5 mm. Easy to maintain and very resistant, the washbasin is customizable by the cutting shape of the plan and fallout.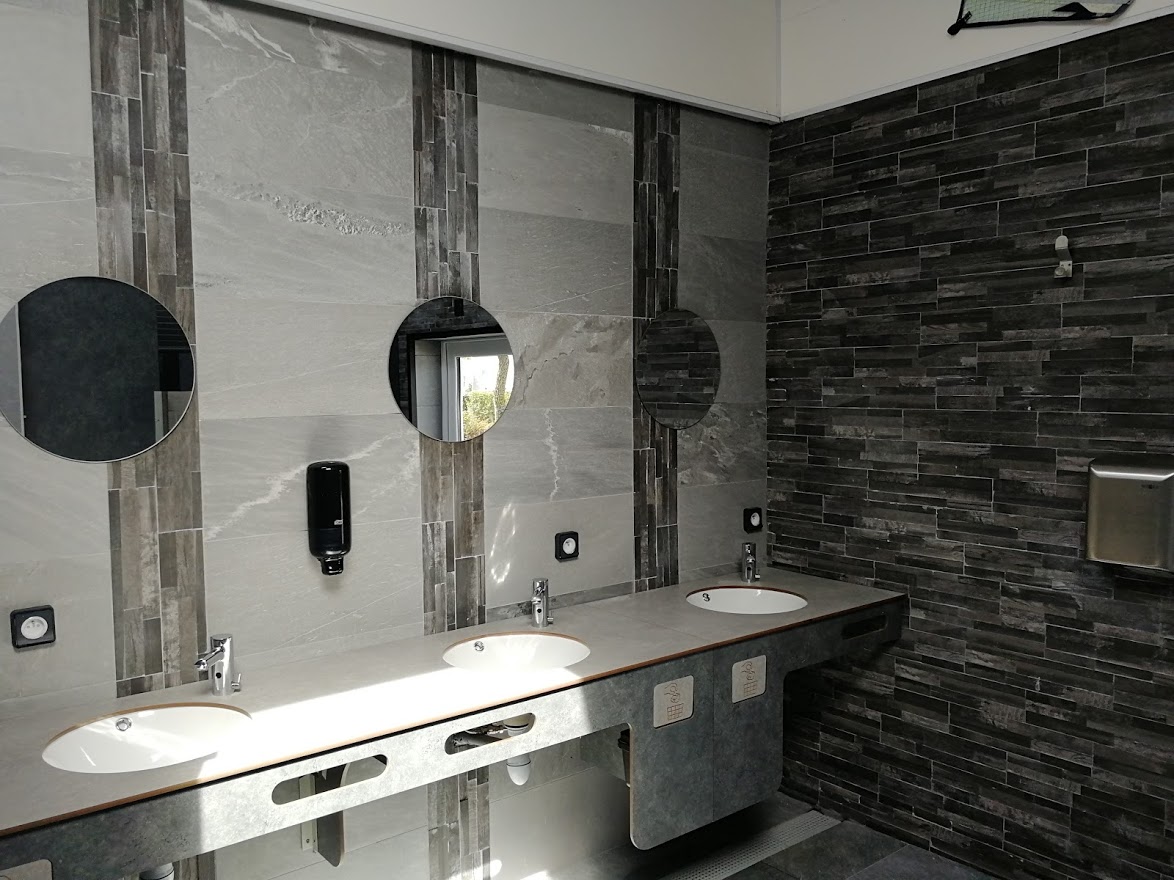 Optional:
Headband spot
Tablets
Credenza
Towel
Holder Cut-out Fallout
Jamb
Console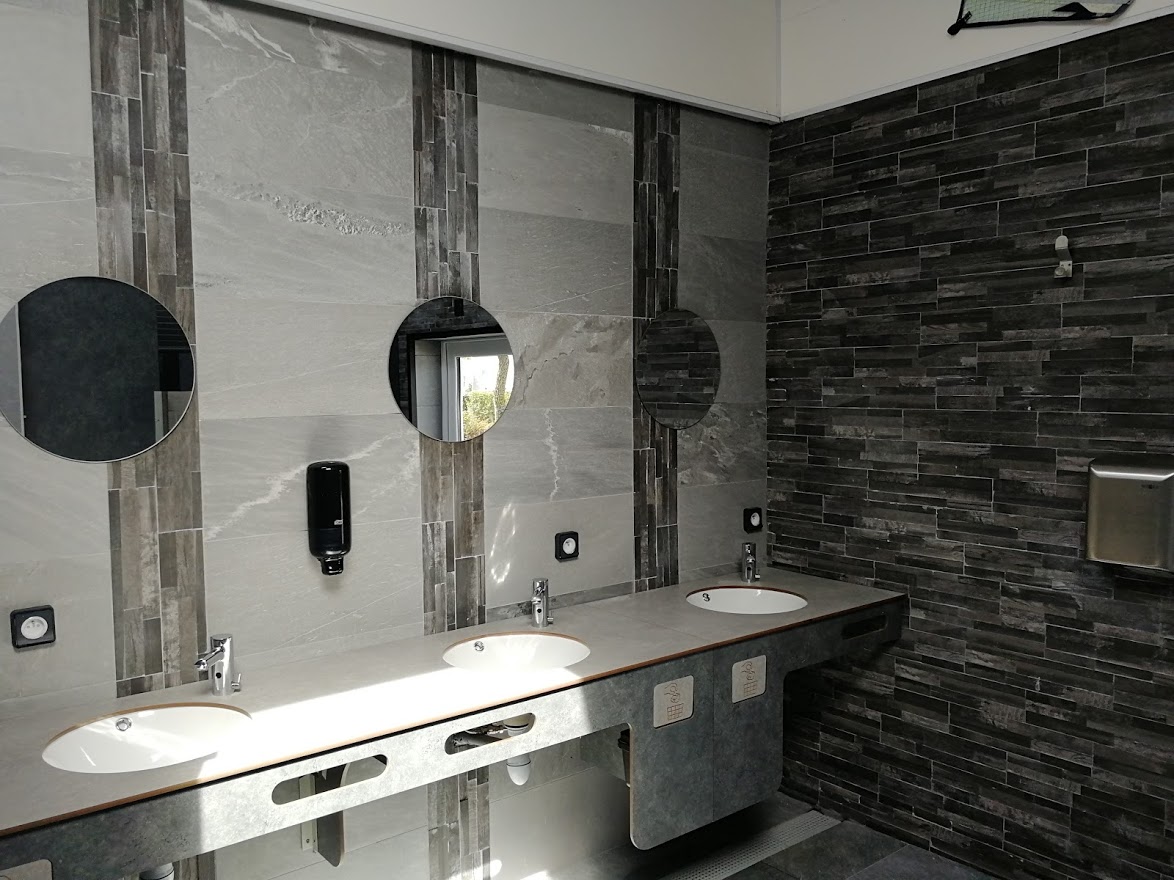 Customizations:
It is possible to give shapes to the washbasin plans and their jambs. Rounding, waves, cuts, etc. Send us your proposals, our Design Office and Quote Service SANICLIPS® will study your project.
A selection of more than 20 sets is available from the Qovan map.
SANICLIPS® equipment can be customized with pictograms directly engraved in the compact laminate.