Removable partitions CLIPS® C+classic
REMOVABLE PARTITION CLIPS® of 79 MM, C+ CLASSIC scalable, acoustic and functional, perfect solution to shape your spaces according to your desires.
79 mm thick removable partition wall, under a joint cover, compliant with DTU 35.1, C+ Classic, designed to create or reinvent your workspaces.
Presentation:
Quick to implement thanks to its joint cover directly clipped on pole. C+ CLASSIC allows a perfect modulation of the workspace. The diversity of its configurations makes it a versatile system. Its aluminum frame is lacquered among a wide choice of powders from the RAL register
C+ CLASSIC, removable partition Clips® accepts all types of glazing from 6 to 12.8 mm, as well as a wide choice of cladding: standard or phonic plasterboard coated paper, PVC or pre-painted sheet metal, melamine panel 12 mm or wood chipboard 12 mm.
C+ CLASSIC actively contributes to obtaining HQE, BREEAM and LEED environmental certifications for commercial buildings.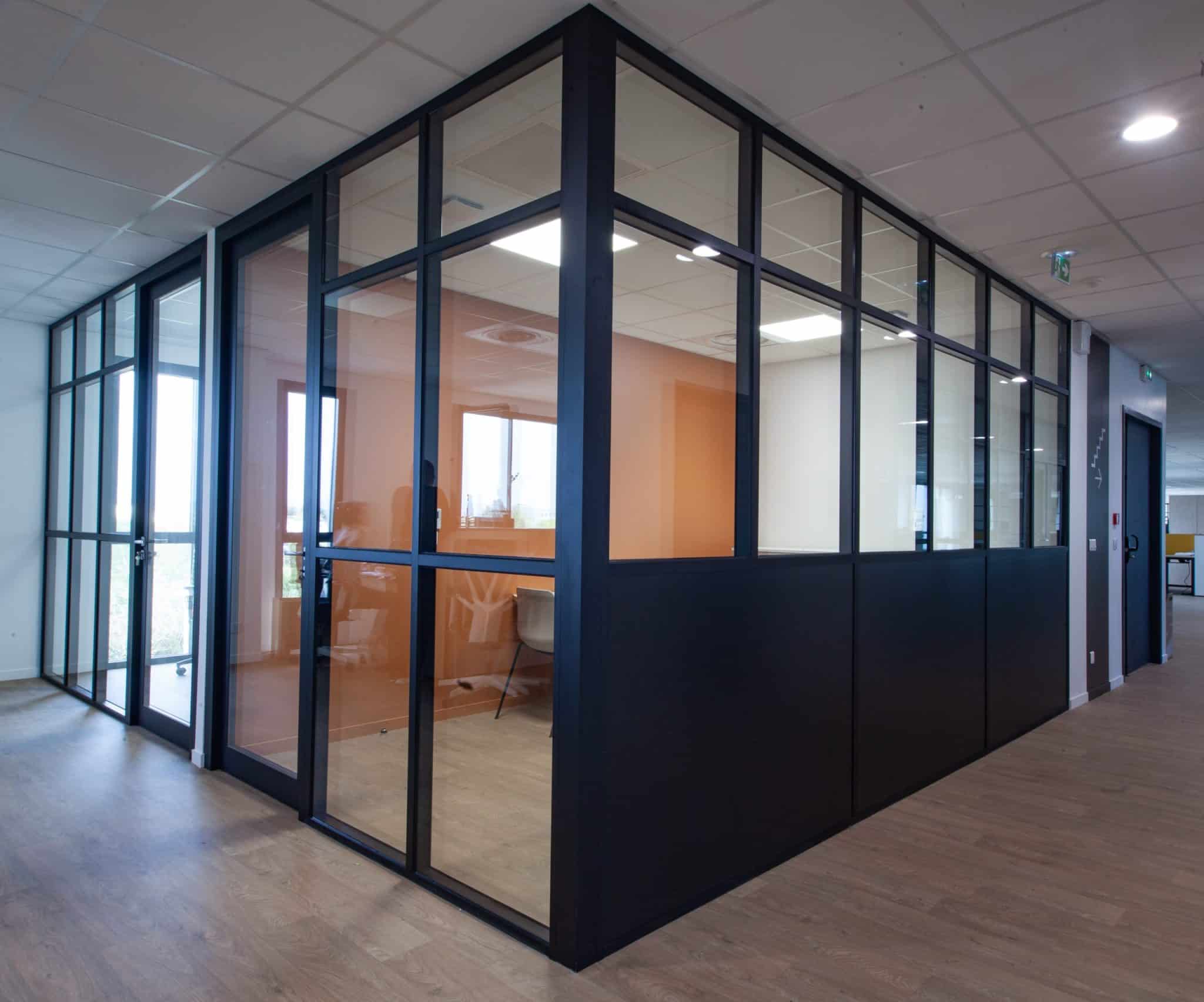 CONFIGURATION of our modular partition Clips®:
Full height
Full with glazed transom
Full height glazed
Glazed on solid sill
Glazed on sill and full transom
Single centered or offset glazing
Double glazing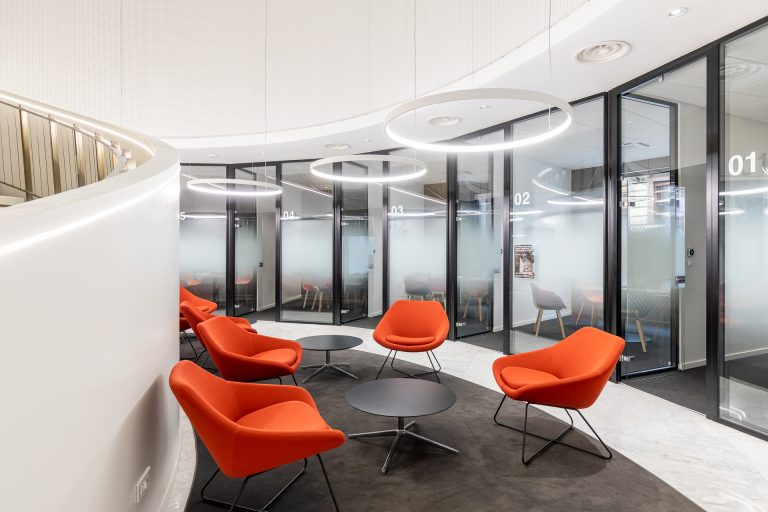 FULL FILLS:
A variety of siding are compatible with the C+ CLASSIC system:
Standard BD13 paper-coated plasterboard
BD13 acoustic paper-coated plasterboard
PVC or pre-painted sheet 0.75 mm
Twin plate 18.5 mm
Cellulose fiber plate
Melamine panel 12 mm
Wood chipboard 12 mm
Compact laminate panel 12.5 mm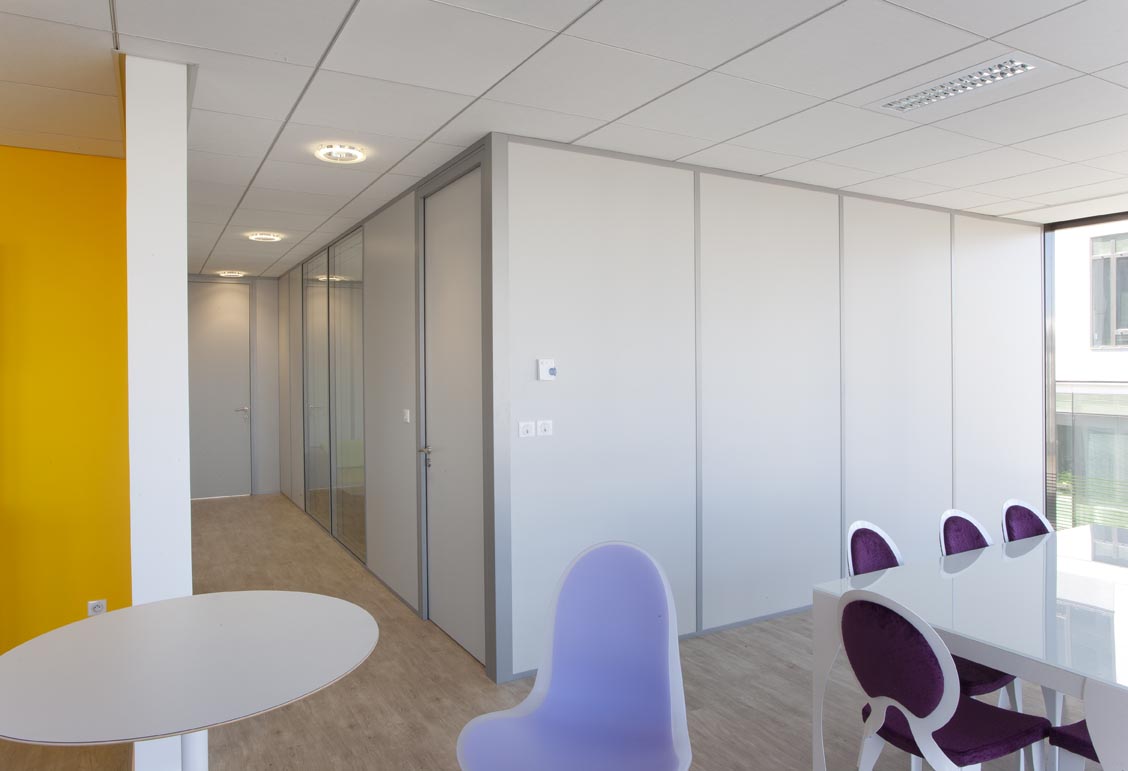 GLASS FILLING:
C+ CLASSIC removable partition Clips®, accepts laminated or tempered glazing from 6 to 12.8 mm thick.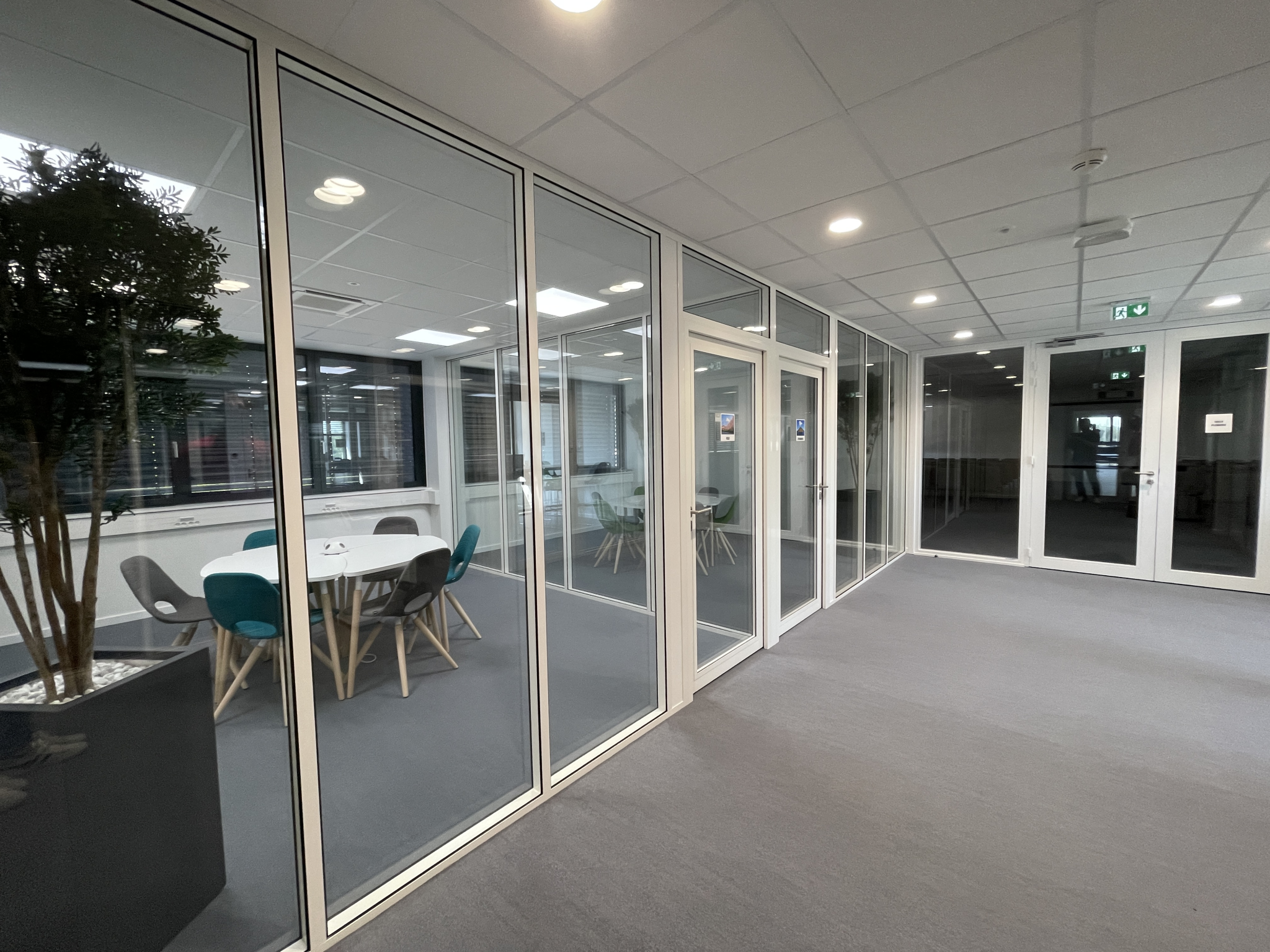 OPTIONS:
Partition Fixed
bass clips High height up to 5900 mm with reinforced
posts Accessories: Venetian blinds®, skirting boards and posts for fluid
passage Glazing: sandblasting, lacquering, vitrophanie, printing on glass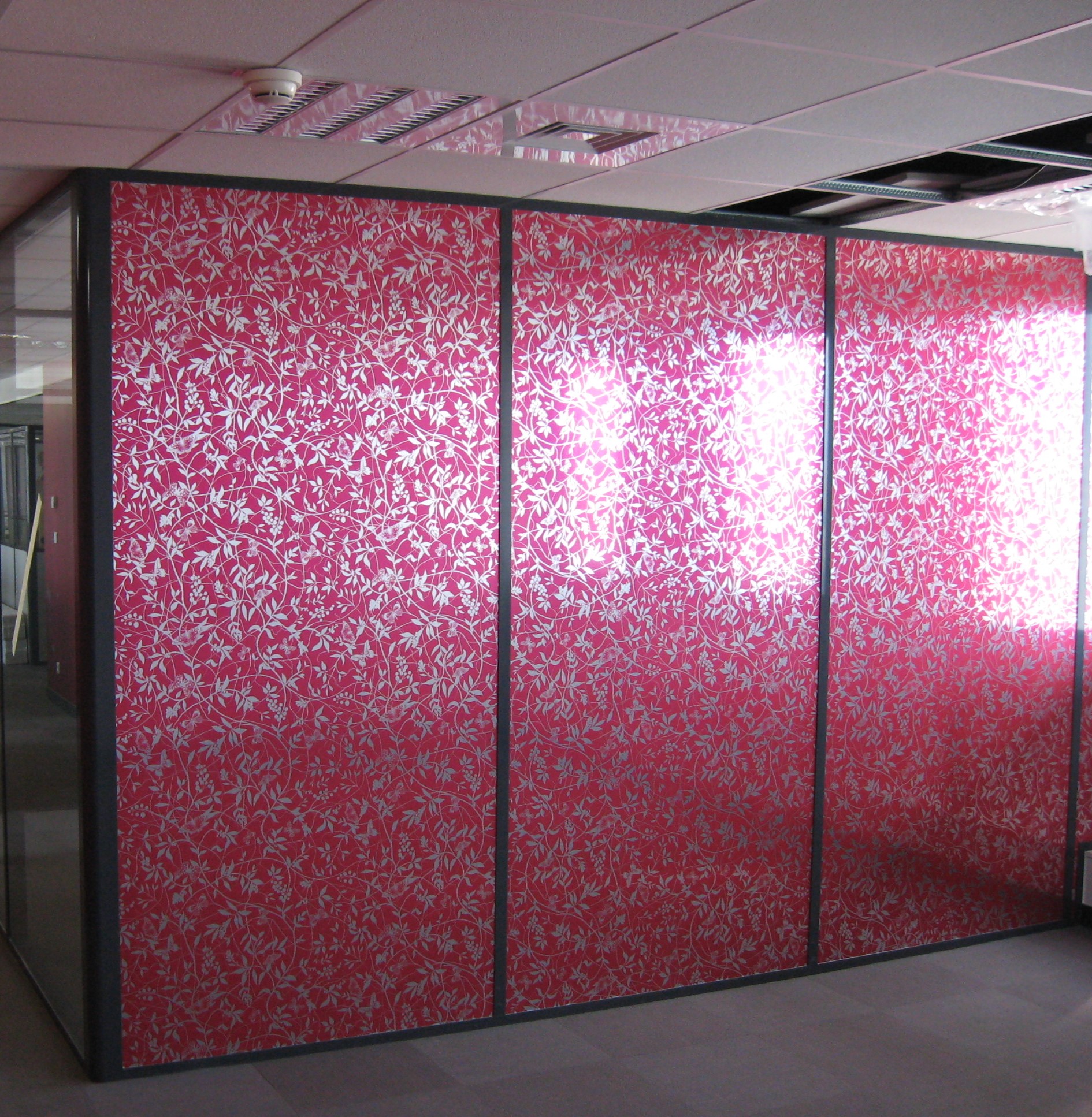 DOORS:
Round or square, the reversible frame in lacquered aluminum accepts a variety of standard doors or any height: solid core laminated wood door 40 mm; full or glazed aluminium frame door swinging, sliding or pocketing; glass door type Clarit 8 or 10 mm swing or sliding. With the P73 square frame, C+ CLASSIC offers our high-end DUAL bi-flush door of 79 mm thickness in laminated wood or glued glazing.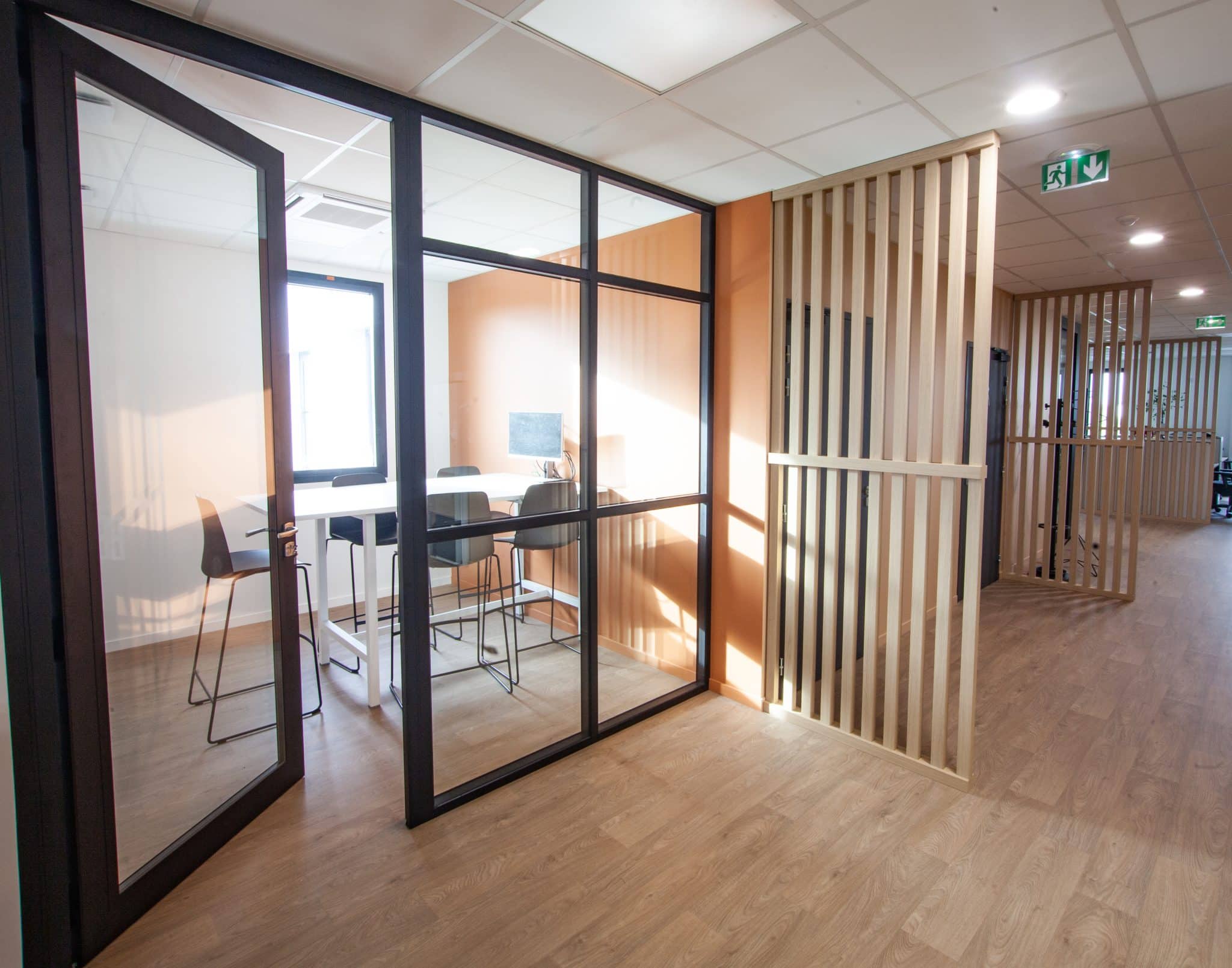 USES of this removable partition wall:
Individual
offices Circulations
Meeting rooms