REMOVABLE PARTITIONS CLIPS® C+ FIFTY
REMOVABLE PARTITION CLIPS® of 79 MM, C+ FIFTY customizable, combining transparency and aesthetics.
79 mm thick removable partition bulkhead is the first edge-to-edge mounting system, compliant with DTU 35.1, suitable for workspace layout.
Presentation:
C+ FIFTY is the first mounting system for removable, removable glass edge-to-edge bulkhead with guardrail certification. In lacquered aluminum, C+ FIFTY is customizable using powders from the RAL board or structured metallic finishes.
Compatible in single or double glazing, C+ FIFTY removable partition 79 mm Clips® accepts all glass modules from 10 to 12.8 mm. In double glazing, it is possible to integrate a decorative connection to work a signage directly integrated into the partition.
Like the glazing that makes up the partition, all FIFTY components are reusable.
C+ FIFTY actively contributes to obtaining HQE, BREEAM and LEED environmental certifications for commercial buildings.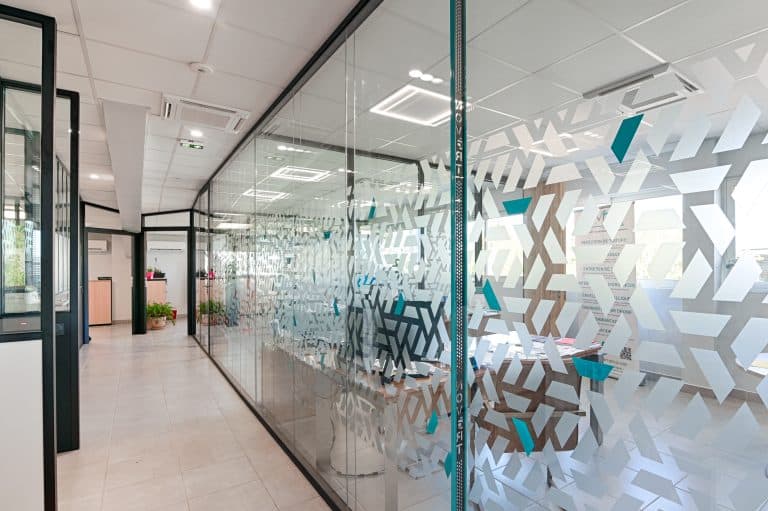 CONFIGURATION of our modular partition Clips®:
Full height glazed
Single centered or offset glazing
Double glazing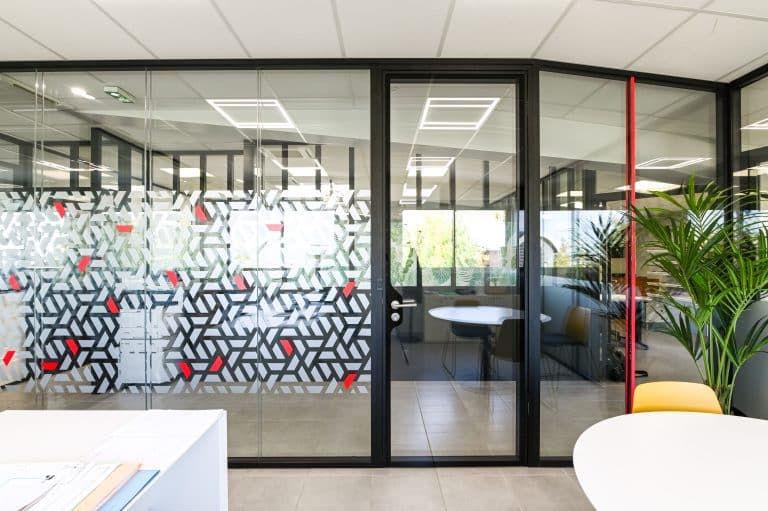 GLASS FILLING:
C+ FIFTY Cloison Clips® accepts laminated or tempered glazing from 10 to 12.8 mm thick.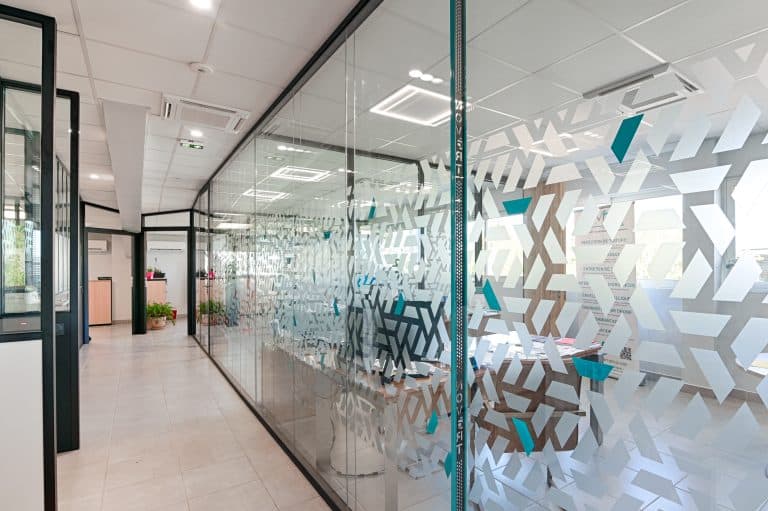 DECORATIVE BOND:
In double glazing, C+ FIFTY modular partition Clips®, can accommodate a decorative connection cut with water jet or laser to integrate a design signage directly to the removable partition. Motifs and / or texts come to dress the partition.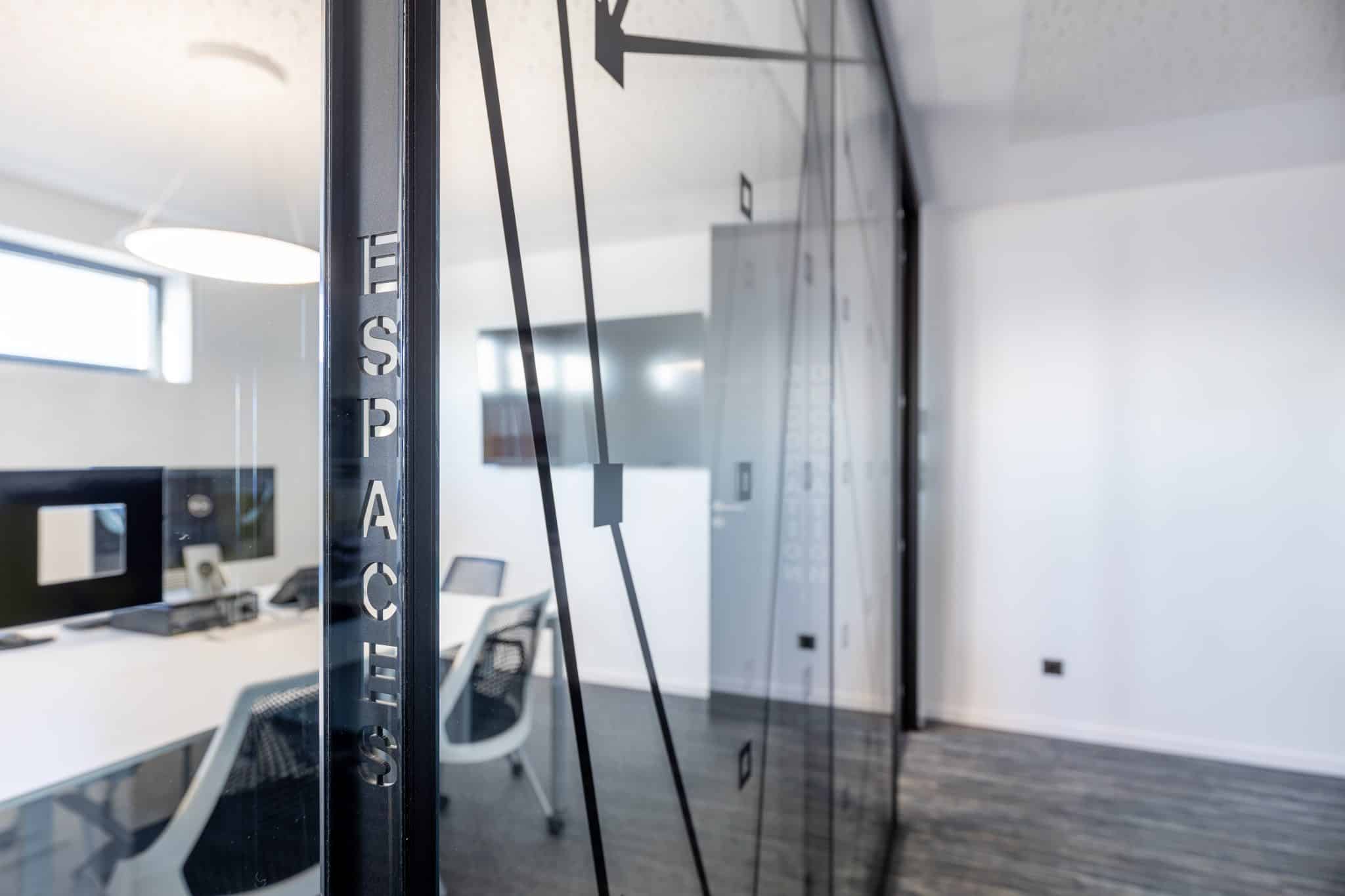 OPTIONS:
Wide choice of lacquering: RAL, Structured Metallized
Decorative connection cut with laser or water jet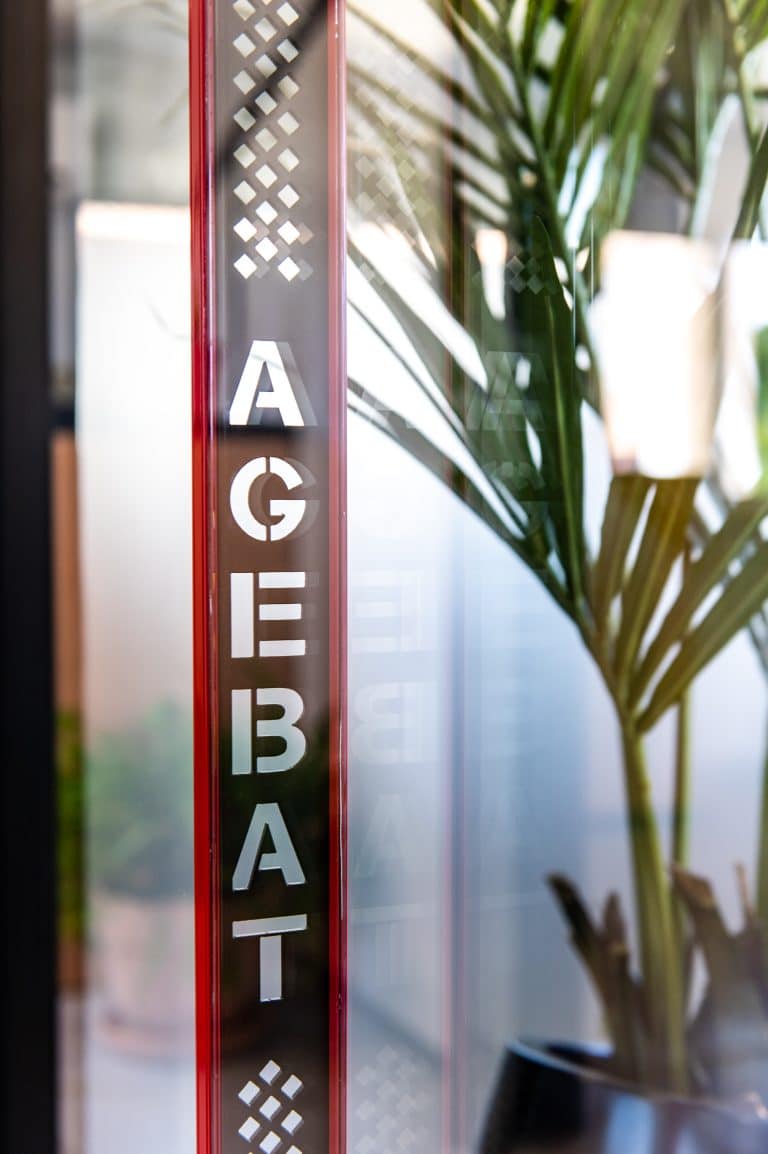 ACOUSTICS:
Without sound glazing: from 43 to 46 dB Rw
List of minutes available on request at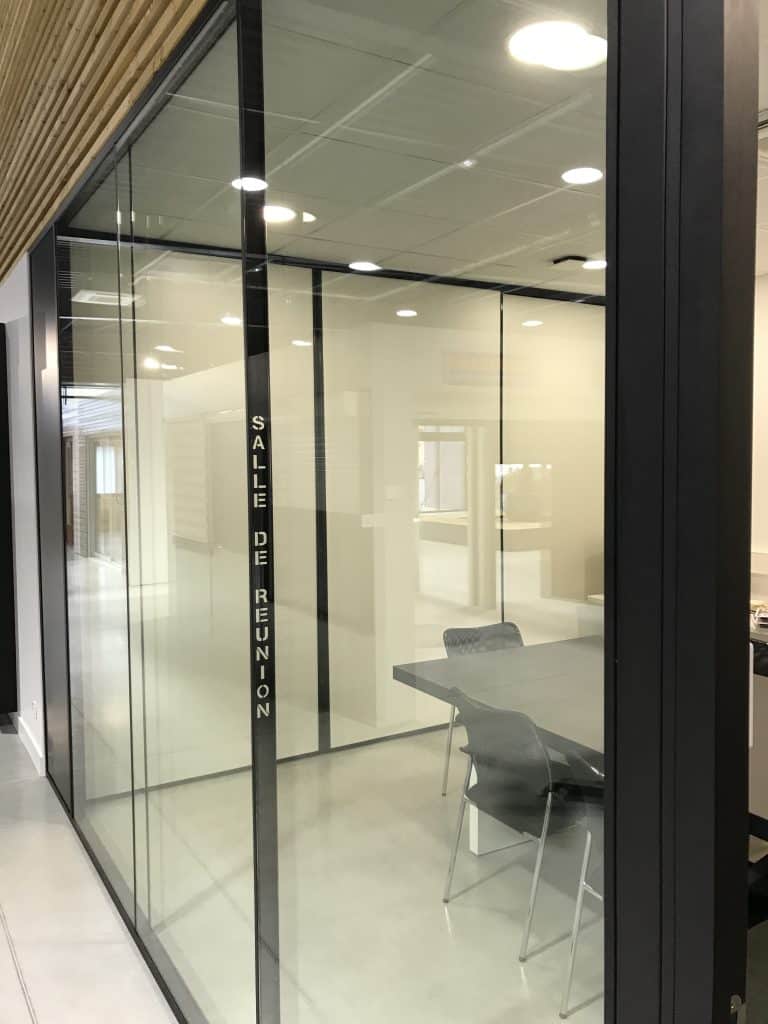 DOORS:
A perfect complement to the C+ FIFTY glazed edge-to-edge partition, the dual-flush DUAL door offers a sleek high-end layout. Available in laminated wood or glued glazing, the DUAL door fits into a reversible square frame in lacquered aluminum.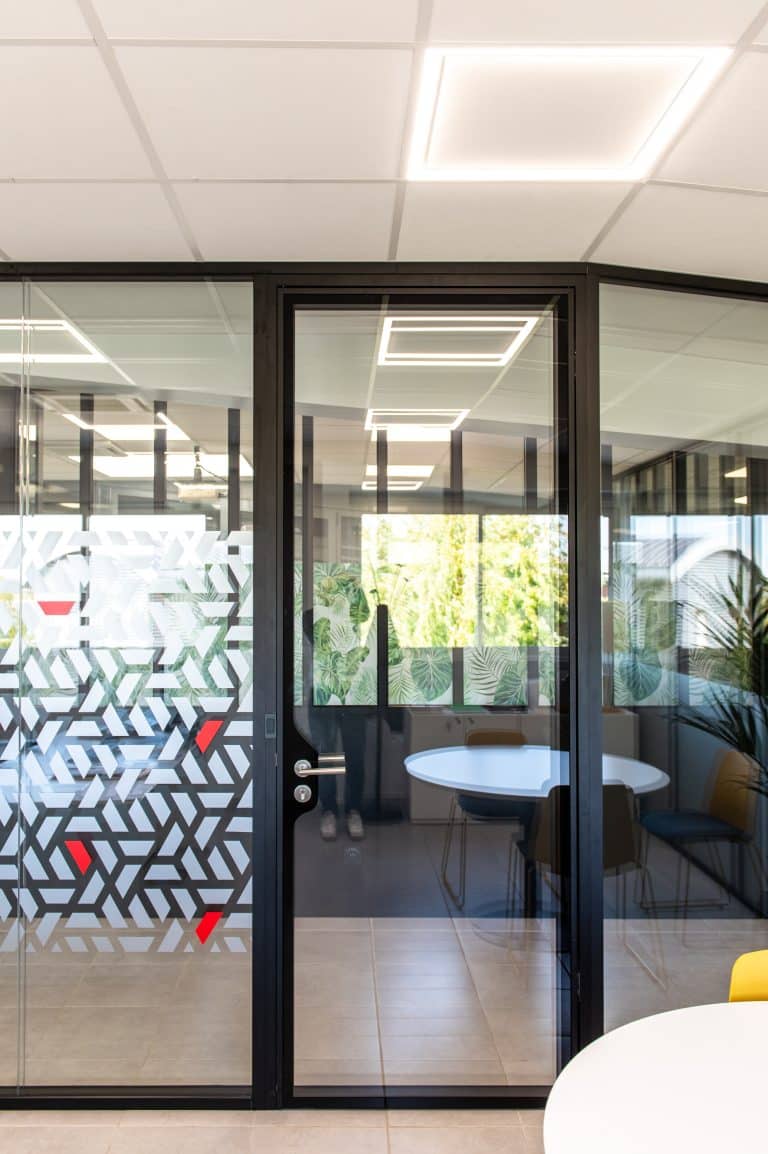 USES of our removable partition walls:
Individual
offices Circulation
Meeting rooms
Collaborative
workspaces Lobby